ENGLEWOOD, Colo. —** The Broncos completed a trade on Friday acquiring eighth-year NFL veteran quarterback Mark Sanchez from the Philadelphia Eagles.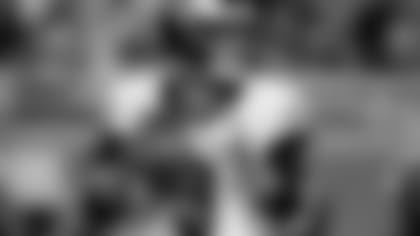 Sanchez has played the last two seasons with the Eagles, compiling 10 starts in 13 appearances. He completed 64.25 percent of his 400 passing attempts with 18 touchdowns and 15 interceptions.
Prior to signing with the Eagles during the 2014 offseason, Sanchez was a first-round pick in the 2009 NFL Draft by the Jets, with whom he spent the first five years of his career. He started in all 62 games he played for New York, posting 12,092 passing yards (3,023 yards per season) with 68 total touchdowns and 69 interceptions.
Sanchez also has playoff experience from his time with the Jets, helping lead them to two wins in the 2009 AFC Playoffs before falling to the Colts in the AFC Championship Game. He and the Jets returned to the AFC Championship Game a year later after New York defeated the Colts and Patriots on the road before falling to the Steelers.
In the playoffs, Sanchez completed 60.5 percent of his passing attempts for 1,155 yards, nine touchdowns and three interceptions with a 4-2 record.
The Broncos acquired veteran quarterback Mark Sanchez from the Eagles.