The Broncos will take on the Chargers at Empower Field at Mile High on Sunday at 2:25 p.m. MST.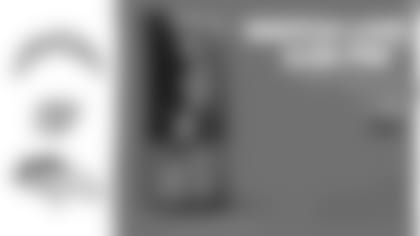 MATCHUP
The Broncos (3-8) are back at home after a two-game road trip, and the opportunity awaiting them is a good one, as Denver could get its first sweep of the Chargers (4-7) since 2015.
The Broncos are 40-18-1 all-time against the Chargers at home, and have a 66-52-1 overall record against Los Angeles. In the first game of the 2019 series, the Broncos jumped out to a 17-0 lead by halftime before the Chargers narrowed the deficit to seven points in the fourth quarter. But with some big runs from Phillip Lindsay late in the game, the Broncos were able to clinch their first victory of the year.
But this time, the Broncos will face a healthier Chargers team. Los Angeles' two starting safeties, Derwin James and Adrian Phillips, missed the first game, but have been activated from injured reserve just in time for Sunday's game. Regardless of whether Brandon Allen or Drew Lock starts, the Broncos' quarterback must be aware of where those two players are at all times.
With Chargers QB Philip Rivers coming off one of the worst two-game skids of his career after throwing a combined seven interceptions to Oakland and Kansas City, the Broncos may need some help from the rest of the defense in case those two can't play.
WATCH ON TV: CBS
Play-by-Play: Andrew Catalon
WATCH ON MOBILE
In-market fans can stream the game on DenverBroncos.com or in the Broncos 365 app via mobile web on iOS on iPhones and iPads and through the Yahoo Sports app. Streaming is available on Android devices on the Yahoo Sports app only.
LISTEN LIVE
LOCAL ENGLISH RADIO (KOA - 850 AM/94.1 FM & The Fox - 103.5 FM)
SPANISH RADIO (KNRV - 1150 AM)
Play-by-Play: Carlos Valdez
Analyst: Salvador Hernandez
NATIONAL RADIO (Sports USA)
SOCIAL MEDIA ACCOUNTS
Follow the Broncos for live game-day updates, videos and behind-the-scenes photos: