ENGLEWOOD, Colo. —** The Denver Broncos on Tuesday announced a partnership with the Alzheimer's Association Colorado Chapter, making that organization one of its 10 flagship community partners.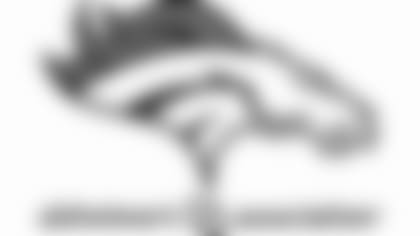 This relationship with the Alzheimer's Association Colorado Chapter aims to raise awareness and provide support to those diagnosed and living with the disease. The Broncos will engage in an extensive public awareness campaign about Alzheimer's and provide information regarding services and support that are available to patients, families and caregivers.
It was announced in July by the Bowlen family and the Broncos that Owner Pat Bowlen is one of the many Coloradoans living with Alzheimer's disease.
"The Denver Broncos are proud to partner with the Alzheimer's Association Colorado Chapter as our newest flagship community partner in our Be a Champion in the Community campaign," Broncos Vice President of Community Development Cindy Kellogg said. "Its commitment to support patients diagnosed with the disease, as well as their families, is extraordinary.
"We look forward to the potential of this collaboration and the hope it will bring a larger platform for the Colorado Chapter of the Alzheimer's Association to expand its important work."
"We are so grateful to the Broncos organization for their support and providing this platform to increase awareness of Alzheimer's disease," Alzheimer's Association of Colorado President & CEO Linda Mitchell said. "More than 63,000 Coloradoans are living with Alzheimer's disease, and 229,000 people serve as their caregivers throughout the state.
"The Alzheimer's Association offers a range of services at no-cost to support families in Colorado through our statewide network of seven offices. Thanks to the Broncos, we will be able to activate a new level of awareness and support for Coloradoans living with the disease as a community flagship partner."
In addition to the Alzheimer's Association Colorado Chapter, the Broncos have flagship partnerships with the following organizations: Boys & Girls Clubs of Metro Denver, Denver Public Schools, Denver Rescue Mission, Habitat for Humanity of Metro Denver, Food Bank of the Rockies, Susan G. Komen Colorado, Bonfils Blood Center, Rocky Mountain Hospital for Children and Colorado Youth Football.