ENGLEWOOD, Colo. — Head Coach Vance Joseph announced on Friday that the Broncos have agreed to terms with new quarterbacks, running backs and offensive line coaches. Mike Sullivan, a 15-year NFL coaching veteran, will coach quarterbacks; Curtis Modkins, a coaching veteran of 10 seasons, will be the new Running Backs Coach; and Sean Kugler, who has 11 years of NFL coaching experience, will hold the title of Offensive Line-Guards/Centers.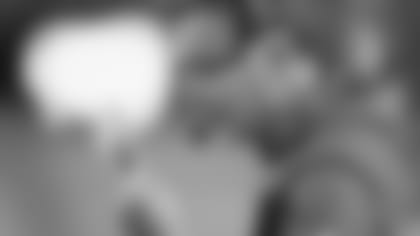 Sullivan, who worked with Eli Manning during the previous two seasons as the New York Giants' offensive coordinator, will assist a position group Joseph and President of Football Operations/General Manager John Elway hope to see more from in 2018. 
Sullivan spent 11 years with the Giants in a variety of roles between 2004 and 2017 and left briefly for a two-year stint as the Buccaneers' offensive coordinator in 2012 and 2013.
He also worked with current offensive coordinator Bill Musgrave when the two were in Jacksonville in the early 2000s.
Sullivan, a California native, graduated from the U.S. Military Academy before he began his career as a graduate assistant in 1993 at Humboldt State.
Klint Kubiak, who served as the Broncos' interim quarterback coach after Musgrave was promoted to offensive coordinator, will remain on Denver's staff.
Modkins, who has 23 years of coaching experience, most recently coached for the Bears in 2017 in the same capacity. Previously Modkins was offensive coordinator for the 49ers in 2016, running backs coach/run-gamecoordinator for the Lions from 2013-15, offensive coordinator and running backs coach for the Bills from 2010-12 and running backs coach for the Cardinals and Chiefs in 2009 and 2008, respectively.
Under Modkins' coaching in Chicago, Jordan Howard ran for 1,122 yards and nine touchdowns for the Bears in 2017.
In Denver, Modkins will take over a running backs room that boasted another 1,000-yard rusher in C.J. Anderson. The team also has a tandem of young running backs in Devontae Booker and De'Angelo Henderson.
Modkins also coached at the collegiate level from 1995 to 2007. He began at TCU, his alma mater, as a graduate assistant before coaching their secondary in 1996 and tight ends in 1997. He then coached defensive backs at New Mexico. Modkins then settled in for a six-year stint at Georgia Tech, coaching defensive backs in 2002 before moving to coach running backs from 2002-07.
Kugler, who most recently served as UTEP's head coach for the past five seasons, will be in the NFL for the first time since 2012, the final year of a three-season stint with the Steelers. In those years, he center guided Maurkice Pouncey to the first three of his six Pro Bowl selections.
Kugler's career also included a one-year stint at Boise State (2006), where he served as assistant head coach and offensive-line coach for a team that finished a perfect 13-0 and defeated Oklahoma 43-42 in the Fiesta Bowl. While at Boise State, Kugler coached future Broncos offensive tackle Ryan Clady, who was a second-team All-American in his only season under Kugler.
After Boise State, Kugler returned to the NFL with Buffalo (2007-09), where he guided offensive tackle Jason Peters to two Pro Bowl appearances in three seasons.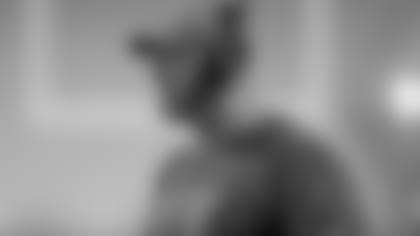 During his five-year stint as UTEP's head coach, Kugler coached two-time second-team All-America guard Will Hernandez, a top prospect in the 2018 NFL Draft who has accepted an invitation to play in the Senior Bowl later this month.
Kugler, 51, has been in coaching since 1990, when he began coaching in the high-school ranks in Tampa, Florida.
Three years later, he began an eight-season stint as an assistant coach at UTEP, where he played from 1984-88. His final two seasons as a player came under the tutelage of Andy Reid. The future Eagles and Chiefs head coach was UTEP's offensive line coach at the time.
Kugler also played in the World League of American Football in the spring of 1991. He spent a season with the Sacramento Surge before returning to coaching.
Staff writers Andrew Mason, Aric DiLalla and Ben Swanson contributed to this story.
*More 2018 Broncos' coaching-staff additions:
---
Special Teams Coordinator Tom McMahon » Read more
Offensive Line-Tackles Coach Chris Strausser » Read more
Defensive Backs Coach Greg Williams » Read more