The initial roster is set, which means jersey numbers have officially been handed out. You may know the names and numbers on the 53-man, but why does Demaryius Thomas wear No. 88? Does Virgil Green still hate odd numbers? Who does Justin Simmons represent every time he steps on to the field?
S JUSTIN SIMMONS (No. 31):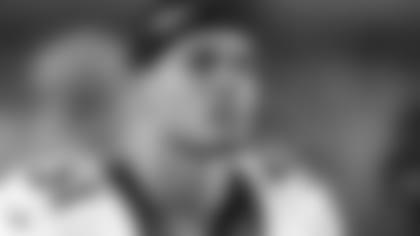 "It means a lot; 31 was a huge number at BC [Boston College]. For those who don't know, it's [for] Jay McGillis, who passed away during his career at BC. He was a loved teammate and friend. It's given to the senior defensive back every year that best resembles what Jay McGillis stood for, so I was completely honored to be able to wear his jersey for the last home game. When I had the opportunity to take my career to the next level in the NFL and be able to wear No. 31, it was a no-brainer to me. That number means so much to the BC family and it means a lot to me. I know I'm excited."
RB DEVONTAE BOOKER (No. 23):
"This was my college number and pretty much my high school number and everything that I had. I just figured once it got open I was going to go ahead and get it.
"I just picked it. Really, I was trying to be the Jordan of football; that's why I picked it back in high school. I've just been carrying it with me ever since."
"I love the number three, so I came in with number 25, so 5-2 is 3. Then the 2 1 is 3. I just always try and stay around the number three. It was my number when I first started playing football."
"I was No. 92 in college so it was either 9 or 2 and I just picked 9 … there wasn't really anything behind it."
WR EMMANUEL SANDERS (No. 10):
"I had 10 in high school so I tried to go back to my high school number. There was a running back that played with me in high school. I looked up to him when I was in junior high and he wore number 10 and he was a real good back. I was like, 'Man, he's fast, slim like me — when I get up there, I want to wear number 10."
OLB BRANDON MARSHALL (No. 54):
"When I first got here, there was only two numbers left: 54 and 98. One of the guys wanted to switch from 79 to 54. And I got in and he was a rookie so I was like, there's no way I could just handle having a 98 jersey. I would look terrible! So, I had to use the vet card even though I was only a year ahead of him. I didn't really have much of a choice; there was only two numbers left. Can you imagine me in a No. 98 jersey?!"
TE VIRGIL GREEN (No. 85):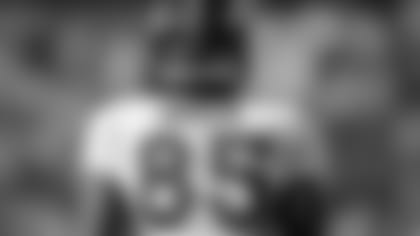 "Well, actually I don't like odd numbers. In high school, I was 88. When I got to college, we had an older guy who had 88. I got stuck with 85 and it's just been carrying who I am. I don't have a cool story.
[So are you OK with odd numbers now?]
"Now, I'm OK with 85 and 3 and that's it."
WR DEMARYIUS THOMAS (No. 88):
"I don't really have an answer, but when I first got here I went in to see "Flip" [Chris Valenti], our equipment manager. And he was like, well the last time the Broncos won the Super Bowl, somebody had the number 88.  So, I was like, 'Cool, give it to me.'"