INDIANAPOLIS –Three of the quarterbacks selected in last year's draft earned Pro Bowl honors in their rookie campaigns.
Each of the last three quarterbacks to start multiple seasons for the University of Southern California Trojans has been a top-10 pick.
But quarterback Matt Barkley isn't concerned about what his fellow Trojans passers did in the NFL or how last year's class performed.
He just wants to blaze his own path.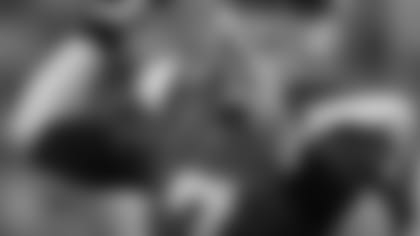 "There's been a lot of comparisons recently to last year's rookie class," Barkley said at the 2013 NFL Scouting Combine, which he did not participate in due to injury. "Those guys came right away and played and made their marks, won playoff games. There's always going to be that comparison, whether it's just or unjust."
Likewise, he isn't concerned that the last two USC quarterbacks to be drafted in the first round – Jets quarterback Mark Sanchez and Raiders quarterback Matt Leinart – both have career passer ratings of just over 70.
"There have been great USC quarterbacks who have done some things in the NFL," Barkley said. "I know my case, my situation and my story is different than all those other guys. I don't think you can put everyone in the same mold."
Barkley finished his time at USC with 20 different career, season and single-game records. He also owns Pac-12 Conference records for career completions, passing yards and touchdown passes.
A four-year starter for the Trojans, Barkley threw for 12,327 yards and 116 touchdowns while completing 64 percent of his passes during his time with the team.
Following his record-setting junior season in which he set a conference record with 39 touchdowns, many expected Barkley to be the second quarterback picked in the 2012 draft and to be a top-10 selection.
Instead, he decided to return to school for his fourth season and saw his numbers dip below the expectations of being the nation's leading Heisman Trophy candidate entering the 2012 season.
While he did lead the conference in passing yards and touchdowns as a senior, he also topped the Pac-12 with a career-high 15 interceptions.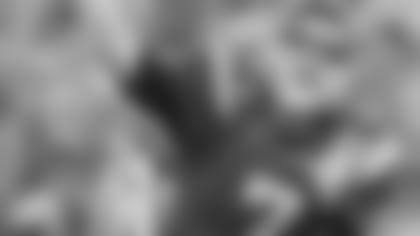 "Every year is not going to be the same," Barkley said. "Think about it: You can't get better (statistically) every single year. It's physically impossible to throw for more yards and more yards and more yards every year. There's going to be some years when it just doesn't click and things don't go as planned. This was just one of those years."
Despite the statistical drop-off, Barkley said that he gained a lot from his final year in school and does not regret the decision.
"I learned a lot from this last year that you can't teach in a classroom," he said. "Definitely I think I'm in a better position now than I was last year."
Barkley's standout career came to an early conclusion when he separated his shoulder in USC's loss to UCLA on Nov. 17, 2012.
The injury forced him to miss the Trojans' regular-season finale against Notre Dame as well as the team's Sun Bowl game against Georgia Tech.
Barkley was not able to participate in combine drills due to the injury, but expects to throw for teams at his Pro Day on March 27.
"It's been pretty specific in terms of the percentages, my velocity, even the distances that I've thrown every day," Barkley said. "I believe in the doctors and the physical therapists that have been watching over me. They've worked with the best before. They brought back Drew Brees, they brought back Sam Bradford. So I know that it's worked before. I've just had to trust in them, knowing that it will be fine."
Having started all four years in high school and college, Barkley said his experience and leadership qualities are what separate him from the rest of this year's quarterback class.
"If you want to count high school, I played eight years straight of football, starting games – you don't see that too often," he said. "And I think what I've had to endure at USC has been unique. It's not a traditional quarterback experience in college with all the ups and downs, with coaches leaving, with the NCAA sanctions, what we've had to deal with, keeping that team together. I think I possess leadership that's pretty unique, and the arm strength and athleticism that's there."