Now here's the best of the best — one man's opinion of which players from that list of 100 should comprise a Broncos' all-time team:
Is there any doubt? Peyton Manning holds a slew of single-season records for his exquisite 2013 campaign, but Elway remains the standard-bearer for the franchise.
RB: Terrell Davis (1995-2001)
There are just two running backs in NFL history with at least 3,000 rushing yards and an average of more than 100 per game (including playoffs). One is Jim Brown. The other is Davis.
FB: Howard Griffith (1997-2000)
One of the best under-the-radar free-agent signings in NFL history, Griffith helped blast open holes through which Davis galloped during his 2,000-yard season of 1998. He even chipped in a pair of touchdowns in Super Bowl XXXIII.
TE: Shannon Sharpe (1990-99, 2002-03)
He retired with NFL records for receptions, receiving yards and touchdowns by a tight end; when he set the touchdown standard, he broke a record that had stood for nearly 26 years. Those marks have since been surpassed, but Sharpe redefined the pass-catching possibilities for his position.
WR: Rod Smith (1995-2007), Lionel Taylor (1960-66)
Rod Smith spent his first year (1994) on the practice squad and his last year (2007) on the physically-unable-to-perform list. In the dozen years in between, he became the most prolific wide receiver in Broncos history. Taylor was decades ahead of his time, setting receiving standards that endured for generations. His Broncos receiving-yardage total of 6,872 yards stood for 33 years.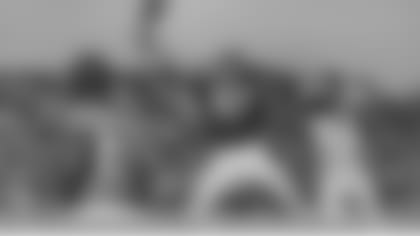 OT: Gary Zimmerman (1993-97), Ryan Clady (2008-15)
Zimmerman became the second player in the Hall of Fame based on his Broncos accomplishments, and gave Elway the blind-side protection he needed to remain healthy during his 30s. Clady appeared on a Hall trajectory early in his career before knee and foot injuries exacted a toll, but his two first-team All-Pro nods are evidence of his status as an elite tackle during his career.
G: Keith Bishop (1980-89), Mark Schlereth (1995-2000)
Both were Pro Bowlers during their time with the Broncos, with Bishop earning the nod in consecutive seasons (1986-87). Schlereth started in two Super Bowls with the Broncos and helped clear a path for Davis' 2,000-yard season in 1998.
No offensive lineman in team history earned more Pro Bowl selections than Nalen, who played nearly all of the Mike Shanahan era and was the perfect center for his zone-blocking scheme.
DL: Rich Jackson (1967-72), Trevor Pryce (1997-2005), Rubin Carter (1975-86)
Jackson and Pryce were, at times, forces of nature. Jackson's career was curtailed by injuries; Pryce played nine full seasons -- mostly at defensive tackle – and had 25 sacks in a dominant two-year stretch from 1999-2000. Carter sat at the core of Joe Collier's "Orange Crush" defenses; his presence freed the Broncos' inside linebackers to wreak havoc. In 1977, when Sports Illustrated profiled the Broncos' defensive scheme and the rise of 3-4 defenses, the magazine put Carter on the cover.
Edge rusher: Von Miller (2011-present)
The longest-tenured current Bronco and franchise sack leader, Miller has more sacks through his first four seasons than all but three players in NFL history: Reggie White, DeMarcus Ware and Jared Allen. Another double-digit sack season will move him into the NFL's top 25 all-time.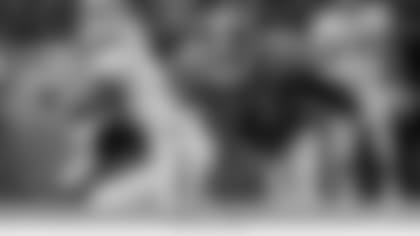 LBs: Randy Gradishar (1974-83), Tom Jackson (1973-86), Karl Mecklenburg (1983-94)
Gradishar and Jackson were the ringleaders of the Orange Crush defense in the 1970s and early 1980s, arriving in back-to-back drafts. But Mecklenburg is the most unclassifiable great player in NFL history, a versatile presence who played every front-seven position in the 3-4 alignment during his 12-season career.
"It's just a combination that nobody else had. He was a tremendous pass rusher," said former Broncos defensive coordinator and head coach Wade Phillips. "I've never been around anybody that played inside 'backer as well as he did. He was great at it. And then on third down, you'd put him outside and let him rush."
CBs: Champ Bailey (2004-13), Louis Wright (1975-86)
Bailey is a Hall of Famer. Wright should be. Wright's length and quickness ensured that he became one of the cornerbacks in the 1970s and 1980s who reframed the possibilities for the position.
Safeties: Steve Atwater (1989-98), Dennis Smith (1981-94)
Atwater should be in the Hall of Fame already; he and Green Bay's LeRoy Butler are the only two all-decade players on offense or defense from the 1990s who are not enshrined in Canton. Both deserve induction. But Atwater will remind you that Smith, whose presence helped ease his transition in 1989, also belongs in the Hall.
K: Jason Elam (1993-2007)
Only seven players in NFL history scored more points than Elam, who retired with 1,983 points -- 1,786 of which came in Denver.
Rouen has a franchise-best four seasons with a punting average of 45.0 yards or better; no one else in team history has more than two.
PR/KR: Rick Upchurch (1975-83)
Upchurch is one of two Broncos named to two all-decade teams, earning the honor as a punt returner for the 1970s and 1980s. The other, Zimmerman, is in the Hall of Fame.
Swiss Army Knife: Gene Mingo (1960-64)
The early Broncos needed Mingo's versatility on offense and special teams. His collection of duties included punting, kickoff returns, punt returns and receiving.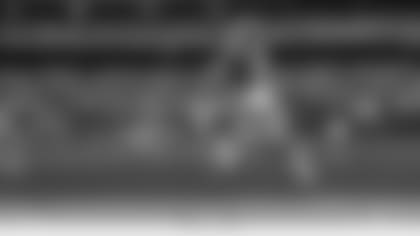 QB: Peyton Manning (2012-15)
RB: Floyd Little (1967-75)
FB: Cookie Gilchrist (1965, 1967)
WRs: Haven Moses (1972-81), Demaryius Thomas (2010-18)
TE: Riley Odoms (1972-91)
OT: Dave Studdard (1979-88), Ken Lanier (1981-92, 1994)
G: Paul Howard (1973-75, 1977-86), Chris Kuper (2006-13)
DL: Rulon Jones (1980-88), Paul Smith (1968-78), Bud McFadin (1960-63)
Edge rusher: Simon Fletcher (1985-95)
LBs: John Mobley (1996-2003), Bob Swenson (1975-83), Al Wilson (1999-2006)
CBs: Chris Harris Jr. (2011-present), Aqib Talib (2014-17)
Safeties: Steve Foley (1976-86), Billy Thompson (1969-81)
P: Billy Van Heusen (1968-76)
PR/KR: Glyn Milburn (1993-95)