DENVER --Greg Price and Gerhard Schutzenhofer are rewarded with quite the view.
On the night of the Broncos' opener, they sit next to each other at Sports Authority Field at Mile High and watch Denver fight back to win against the Panthers.
There's a lot to look out on – both seen and unseen.
Greg, a burly, lifelong Broncos fan who grew up in Denver, and Gerhard, a soft-spoken man from Austria, are an unusual pair. They met a year ago after a five-decade search tested them with tragedy and repaid them with joy.
The brothers couldn't be kept apart.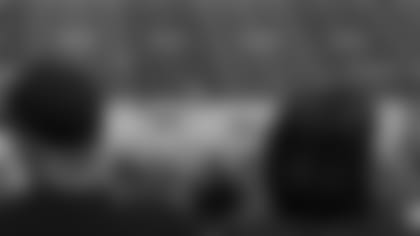 On Sept. 2, 1946, Gerhard was born. Almost 70 years later, he would meet his brother for the first time.
Their father, James, was a member of the Army Air Forces and served overseas during World War II. In 1945, he was stationed at a base in Austria, where he met Gerhard's mother. They had a child together, but the relationship wouldn't last past the end of the war. James returned home and met Evelyn at Elitch Gardens. Together, they would have three kids, including Greg. 
James never mentioned Gerhard.
As Greg and his sisters grew up in the United States, Gerhard was in Austria clinging to the memory of his father. He lived with his grandmother but was always looking for the man he never knew. The consular office told Gerhard on more than one occasion that his father was missing. Their records indicated he might have died in battle.
That information was faulty. His father had been living in Colorado since 1955 and had retired from the service in 1957. At the time, Gerhard had no way of knowing that, so he consistently ventured to the movie theater. He would sit and watch war footage for hours, always hoping he might catch a glimpse of his father.
When he turned 18 in 1964, Gerhard decided he'd had enough of sitting in dark theaters and wondering if his father was still alive.
"Now I must know what is going on with my dad," he remembers thinking.
His only lead was a small slip of paper on which his dad had scrawled an address. Gerhard sent off a letter, and though it would turn out to be the address of his paternal grandmother, he got a response from his father.
He was too emotional to open the envelope, and for a week the letter sat in Gerhard's house untouched.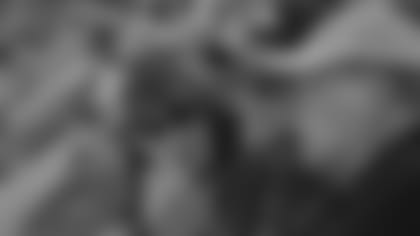 Fifty-two years later, the moment still gets to him. Gerhard is on a tour of Sports Authority Field at Mile High in early September, and for the fifth or sixth time of the day, his eyes well up with tears and he's unable to speak.
He can't keep his jaw shut as the group travels through the stadium. As they wander from suite to suite before viewing the visitors' locker room and the field, Gerhard repeatedly gasps in awe. As Greg explains the tour guide's talking points to his brother, Gerhard's eyes scan the Broncos' home field.
The drastic shift in his life is almost too much for him to comprehend. Every time he's asked if he can believe the change he's seen in the last few years, he only shakes his head and tries to hold back tears. Even standing outside the stadium in Denver would've been beyond his wildest dreams when he heard from his father for the first time.
"I had no idea that I would see this," Gerhard says.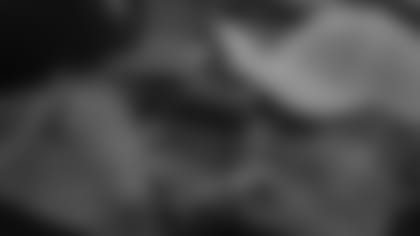 As an 18-year-old in Austria, Gerhard had good reason to be skeptical. At that point in time, Greg and his siblings still didn't even know he existed.
Over the next few years, their father "wasn't completely honest with what was happening," Greg says now. He hid Gerhard's letters from his kids and wife, and he wrote to Gerhard at various times that Greg was stationed in Vietnam and that Kathy, the elder sister, was in Ethiopia. Neither piece of information was true.
In 1969, Greg and Kathy discovered for the first time that they had a brother in Austria, and the search began in earnest. But tragedy would follow the elation, as their youngest sister committed suicide in 1976. As they spent the following decades looking for each other, they continued to face hardship as they got closer and closer.
Gerhard, who served in the military like his father, got divorced decades ago and moved into a new house in the same town in the '90s. When a letter from his American siblings reached his ex-wife, she refused to deliver it to him and claimed she didn't know where he was living.
Had they connected at that point in time, Gerhard would've met his father, who died not long after. 
Greg lost Kathy, too, just a few years later.
"She had cancer for 13 years," Greg said, "and the last thing she told me when I went to hospice just before she died, she said, 'You have to do two things: Find him, and forgive our dad for the whole situation.' So I said, 'Well, I'll do one of them.'"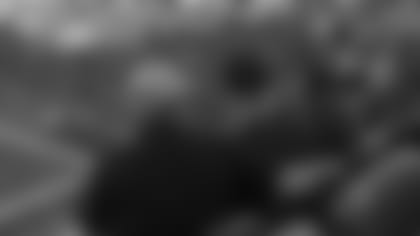 One more devastating loss would bring the brothers together.
Just over a year ago, Greg planned to go to Austria to search for Gerhard in person. After numerous failed attempts to get in touch with him through the Austrian government, he decided to go in person.
That's when Greg's mother got sick.
The trip was delayed as she got progressively worse and passed away. Greg had seemingly missed another opportunity to meet his brother.
In Austria, however, Gerhard's current wife, Elisabeth, was still looking. She had a cousin in Pennsylvania who ran across Greg's mother's obituary on the internet and reported back to the Austrian family. Gerhard and Elisabeth couldn't find Greg on Facebook – but they did come across his niece. 
"She called me," Greg said, "and said, 'I think I just talked to your brother."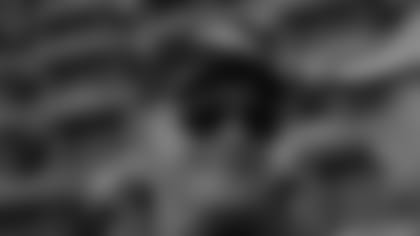 Even now, Greg seems to blame his father for keeping his siblings apart. As he becomes more animated about the subject outside Sports Authority Field at Mile High, Gerhard steps in to calm his brother.
"We'll make up for it," he says.
He has so far. When Gerhard found out they would be in Denver during the Broncos' season opener, he asked Greg if they could watch the game on TV. Gerhard had watched football in Austria for about a decade and had become a Broncos fan in recent years as a way to stay connected with his brother. He was up in the early hours of the morning on Feb. 7, to watch Super Bowl 50.
But Elisabeth wouldn't settle for watching on TV. They would find a way to go to the game. When Gerhard heard the news, he was overwhelmed.
These daily surprises – the little moments of unexpected joy – have helped him move forward.
Gerhard seems to have every reason to be bitter. He spent nearly all his life separated from his immediate family as his father misled him. And yet he's let go of the pain and the anger.
"I feel good today," Gerhard says. "I've waited a long time to see this."
Again, he loses his words in his throat as the emotion swells up.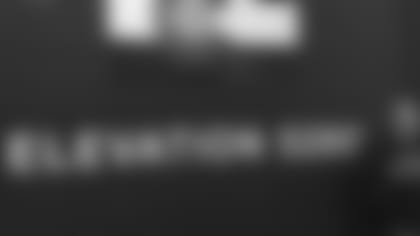 The tears are gone by the time the brothers find their seats in section 509. As Gerhard and Greg wait for the game to begin, they joke and laugh and tell stories as if they grew up together. Greg made a six-week visit to Austria last year, and now Gerhard and Elisabeth have ventured to Denver for a trip of their own.
Fifty years of searching have led to this moment, and they seem content with all that accompanies the journey. The pain, the deception, the agony. The joy, the relief, the serenity. 
The balance of it all helps them move forward.
And on a warm September evening, the brothers sit back and enjoy the Broncos' win over the Panthers together.