It's gameday at Sports Authority Field at Mile High. Defensive end Malik Jackson is wired for sound, excited and confident about his No. 1-ranked defense.
"Hard-nosed football. That's the Denver Broncos way," he says, looking right at the camera during his pregame warmups.
That kind of confidence isn't exclusive to the football field, but the edge in his voice is.
In the cafeteria or at his locker in the UCHealth Training Center, Jackson's cheerful demeanor is infectious. He's goofy and funny, yet confident in the best way, and it's sincere.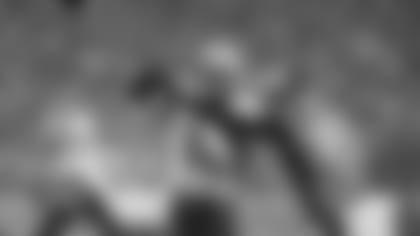 For a kid that grew up with dreams of playing in the NFL, he's worked each day to get to where he is, making that attitude more of an extension of him than anything else.
To find the source of Jackson's drive, travel just over a thousand miles to Northridge, California, a suburb of Los Angeles, Jackson's hometown.
Ask him about his childhood and Jackson will rattle off the basics: a twin brother named Marquis, a younger sister, a dad whose dreams of playing in the NFL were doused by a blown knee in community college, and how he grew up practically living on a football field since he was a kid.
"My twin brother and I, we were known as the 40-below brothers in Pop Warner because I was 40 and he was 44. My dad made it up," Jackson said, with a laugh.
The Jacksons are a football family, he says. His younger sister was a cheerleader and his mother loves the game. His father added more than just advice and coaching from his days playing the game. He added motivation.
"We were his keys to the NFL," Jackson said.
Malik and Marquis were more than happy to share the same dream as their dad, showing promise as young linebackers at Birmingham High School.
Marquis was headed to play football at College of the Canyons and Jackson verbally committed to Fresno State. But following a monster senior season with 103 tackles, 14.5 sacks, one interception and one fumble recovery, the USC Trojans entered the mix and Jackson decided to make a reversal.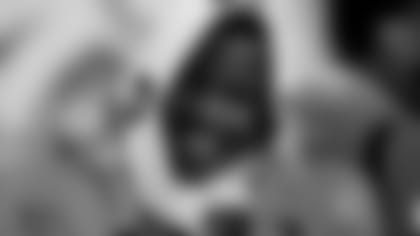 "USC came in at the last hour and I mean, who doesn't want to go to a big school? My mom worked about 20 minutes down the street in downtown. It was cool to be close to family, it was real nice.
"I was glad I did it," Jackson said, but quickly adds, "I'm glad I left, too."
He spent two seasons working under Trojans head coach Pete Carroll, but then Carroll departed USC for a head coaching position at the Seattle Seahawks. The Trojans then brought in Lane Kiffin to fill his spot, prompting Jackson to look elsewhere.
When asked why he decided to transfer, Jackson's answer is fairly simple: "One thing I've learned playing football is that if the coach stops talking to you, then it's pretty much over."
Luckily, the University of Tennessee came calling and the opportunities to play under the bright lights of the Southeastern Conference and to have a second chance were too enticing for Jackson to pass up.
"[It was] a rebirth, another chance to go out there and show who I am," Jackson said of his transfer. "Plus, it's the SEC — it's the biggest conference in the USA and if you can do well there, you can do well anywhere."
And Jackson did do well in his two seasons as a Volunteer. A member of the 2011 Associated PressAll-SEC First Team, Jackson led Tennessee in tackles for loss (11.0 for 38 yards), sacks (2.5 for 13 yards) and quarterback hurries with 10.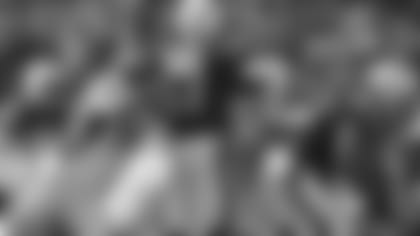 Those stats helped secure him a spot at the 2012 NFL Scouting Combine at Lucas Oil Stadium in Indianapolis.
However, Jackson was considered too small to play defensive tackle, the position at which he entered the draft. Draft profiles pegged him as a "tweener": quick enough for a defensive lineman, but not strong enough to hold his own against the most talented offensive linemen.
But the Broncos saw his talent, envisioned him being a dynamic player and drafted him with their fifth-round pick.
"I feel like the more you can do, the more you get to do in this league, and the more that you do, as far as being good [at it] goes, the more recognition that you get," Jackson says. "I came in as a tweener but that just means I can play end or 3[-technique] and that gave me the opportunity to do more, and once I kind of got on the field and got comfortable and got confident, that just helped me out. I think it's just a title."
A big part of why he got so comfortable was because upon arrival, former Broncos defensive end Kevin Vickerson, outside linebacker Elvis Dumervil and defensive end Robert Ayers took Jackson under their wing.
Ayers, a fellow Tennessee grad, was especially taken to his role as a mentor to Jackson.
"He really helped me when I first got here, because he was a Tennessee guy, too," Jackson said. "You come in the league and you hear stories about rookies asking a veteran what the play is, and then the vet will tell them the wrong play and he'll go out there and look bad.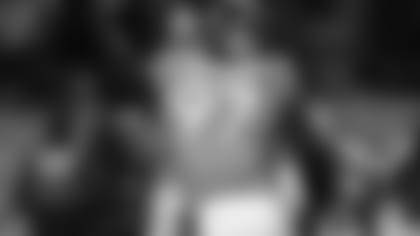 "He wouldn't lie to me; he was really trying to help me get on the field I think, but having the guys behind you that see how they work, you see what they do, you see how they practice, day in and day out. I think that's what helped me, just having great guys around here."
In his first season with the Broncos, Jackson saw action in all 14 games and five tackles without a start, but he wasn't disappointed.
"Of course, you want to come in and be a starter, but I look at it like college," he said. "When I came in, I redshirted. It was one of those things where you want to play, but at the end of the day, it was probably the smartest thing for me because I got to sit back and learn and see what people did.
"I got to see how people meshed and how they reacted and learned offensive linemen. I learned what it takes to study in this league and do those things and not worry about going out there and playing, and I think me coming in and not playing right away, I think that's what helped me. Of course, you want to play, but at the end of the day, it's about what's best for your team and what's best for you, and I'm glad they kind of limited me my first few years. I got a chance to learn and sit back and see what was really going on and what the NFL was about."
His time learning under veteran leaders on the Denver Broncos paid off. Three seasons later Jackson has become a full-time starter and with one game remaining in the regular season, he's already recorded career-highs in tackles (45), passes defensed (7) and fumble recoveries (2).
Once doubted in his ability to be stout on pass rush, Jackson has excelled. As an 'honorary member' of the secondary, Jackson is tied for third in passes defensed on the Broncos behind cornerbacks Aqib Talib (13) and safety Darian Stewart (10) and cornerback Bradley Roby (10), and has tallied 16 quarterback hits.
Jackson also makes sure to thank Defensive Line Coach Bill Kollar for his improvement this season. Kollar, an addition to the Denver coaching staff in the 2015 offseason, has a history of molding promising talent into bruising pass rushers. Just ask Texans defensive end J.J. Watt, who spent three of his four Pro-Bowl seasons learning under Kollar.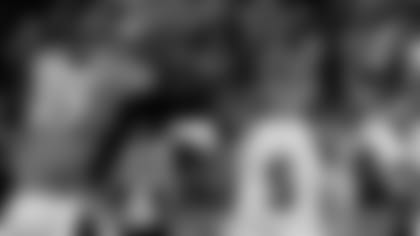 But Jackson had no idea who he was. 
"I knew nothing," Jackson said. "I knew he was here before when we trained with the Texans, but I didn't know anything about Kollar. He called me once in the offseason before he got here. So everything I learned from him was the first day here. Now it's funny looking back; the playbook was so hard to learn, he would just pound it on you, but now it's the easiest thing ever, so I really appreciate Kollar and what he's done for me."
Jackson's success this season can also be attributed to myriad factors on the field from his years watching and learning, to this year's coaching staff setting him up for success.
But now he has a new addition to what motivates him to this level of career-best success, and Jackson can sum it up in one bundle of joy: Nahla A. Jackson, born this December.
He says he dreams his daughter will never have to worry about anything. With every down and every step on the field, he's hoping that she can have dreams like he did when he was a kid envisioning playing football at the professional level.
This is the final year in Jackson's contract with Denver and he knew the only way to give his daughter everything was to give his everything on the field.
"I just knew what I had at stake," Jackson said. "I knew what I worked so hard for since I was 8 and I've been trying to get it ever since."