DENVER — How far would you be willing to go?
What would you, a Broncos fan, be willing to do to show your loyalty to the team, to strengthen your connection to the millions of others who support Denver's team?
Would you throw on a jersey every Sunday? Meet up with your friends to cheer on the Broncos, whether they're 9-0 or 3-6? Would you save up for tickets? Drive to Denver from out of town to catch a game?
Jet in from Texas or the East Coast or California?
What about fly across an ocean?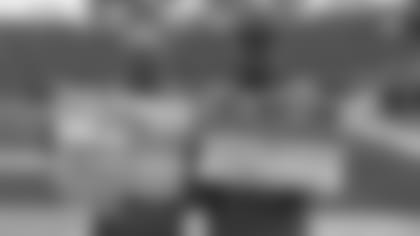 Kohdai Ohgiura never intended to become a Broncos fan.
In Toyko, baseball and soccer are both far more popular than American football. 
But sometimes, you don't have much of a choice. Fandom, at times, chooses you.
Back in 2013, as the Broncos opened their season against the Baltimore Ravens, Ohgiura got hooked.
The season-opening game was on Thursday night in prime time in Colorado, where the Broncos welcomed the Super Bowl champion Ravens for a rematch of 2012 Divisional Round. In Japan, it was already midday, which is when Ohgiura found himself tuning into the game.
It was purely accidental. He wasn't looking for the game.
Peyton Manning, though, made it impossible to change the channel. The former Broncos quarterback threw seven touchdowns that night, and Ohgiura was hooked.
"It impressed me very much," Ohgiura says, "and I became a Broncos fan."
The indoctrination didn't take long. Ohgiura soon developed a game-day routine.
It starts with a social-media blackout. Because most of Denver's games kick off around 2 p.m. MT, Ohgiura's job prohibits him from catching the 5 a.m. start in Tokyo. Instead, he hides from any updates during his Monday work schedule.
Ohgiura then heads to his parents' home to watch with his father, Yoshikatsu. The pair hangs up a Broncos flag on the wall, pours a couple beers and sodas and gets to work on some chips and pizza.
"It's American style," Ohgiura says.
It's also like every game is "Monday Night Football."
Over the last five years, Kohdai's friends have learned to respect his new interest. He hasn't quite converted them to members of Broncos Country, but they check in with Kohdai about how the team is doing and occasionally join him and Yoshikatsu to watch a game.
And perhaps they've started to understand the reason Kohdai has grown so attached to a team that plays most of its games nearly 6,000 miles away.
"The stadium is united in orange," Kohdai says. "Compared to other teams, the fans are connected. They're united as one to root for victory."
Even if there's an ocean in between.
Kohdai started to want more.
He watched his team every week, but he wanted to see Von Miller and Chris Harris Jr. and the rest of the Broncos up close.
He wanted to feel the crisp Rocky Mountain air and hear the Mile High crowd deafen an opposing quarterback.
He wanted to make an impact.
"I wanted to see the real experience of the NFL, of the stadium," Kohdai says. "I wanted to make crowd noise over here to help my defense. I wanted to make the 'in-com-plete' shout."
In the first game after the Broncos' Super Bowl 50 victory, that happened. Kohdai and Yoshikatsu flew to Denver to watch the rematch — and they cheered the Broncos to a 21-20 win over the Panthers.
(Who knows? Maybe Kohdai played a part in helping Graham Gano's field-goal attempt soar wide left to give Denver the win.) 
After seeing that game, Kohdai had no doubt he would be back.
As the Broncos went through their pregame warmups ahead of a Week 9 game against the Texans, Kohdai and Yoshikatsu flashed up on the ThunderVision screen that stretches across the south side at Broncos Stadium at Mile High.
Standing at the edge of the south end zone, they held up signs that featured Japanese characters, the mileage from Tokyo to Denver and a message to the rest of the stadium.
"We are the representatives of Broncos Country from Japan."
But the in-stadium camera didn't hold their attention for long.
On TV — and from the stands — it's hard to get a real appreciation for the size of most NFL players. Now that they were close to the action — closer than they'd ever been — they finally got the chance to form a true evaluation. 
"I couldn't even imagine," Kohdai says, "On the TV, every player is kind of the same type or same size. I cannot tell how big they are. I thought Phillip Lindsay was a little bit smaller, but he's actually bigger than I imagined."
Kohdai also had the chance to put his own journey in perspective. Standing on the field, it becomes clear that it's more than a 10-hour flight from Tokyo to Minneapolis, a six-hour layover and then a two-hour flight to Denver.
The Broncos, he says, have brought his family closer. On their trips to the U.S., Kohdai guides Yoshikatsu, who speaks little English. In return, Yoshikatsu does the driving.
"This is family time for us," Kohdai says. "The Broncos connect our family together."
And he hopes their trips continue.
Kohdai currently works at the Haneda airport in Tokyo as a customer-service agent, and he hopes to someday move to Denver to hold the same role at Denver International Airport.
He says he wants to use his Japanese and English skills to help an airline and further develop tourism between Denver and Japan.
"I want to dedicate myself to Colorado in the future," he says.
Whether or not he makes it to Denver full-time, Kohdai says he and Yoshikatsu will continue to make annual trips to the Mile High City.
They'll work hard, save money and come to watch the family's favorite team.
Well, except for Kohdai's brother, Kohsei.
"He's a Seahawks fan," Kohdai says smiling. "He's not allowed to come here."
No, Broncos Stadium at Mile High is a sacred place for Kohdai and his father — whether they're in Denver or thousands of miles apart.
"Till I die," Kohdai says. "I'm going to be a Broncos fan."