Denver Broncos | Brigade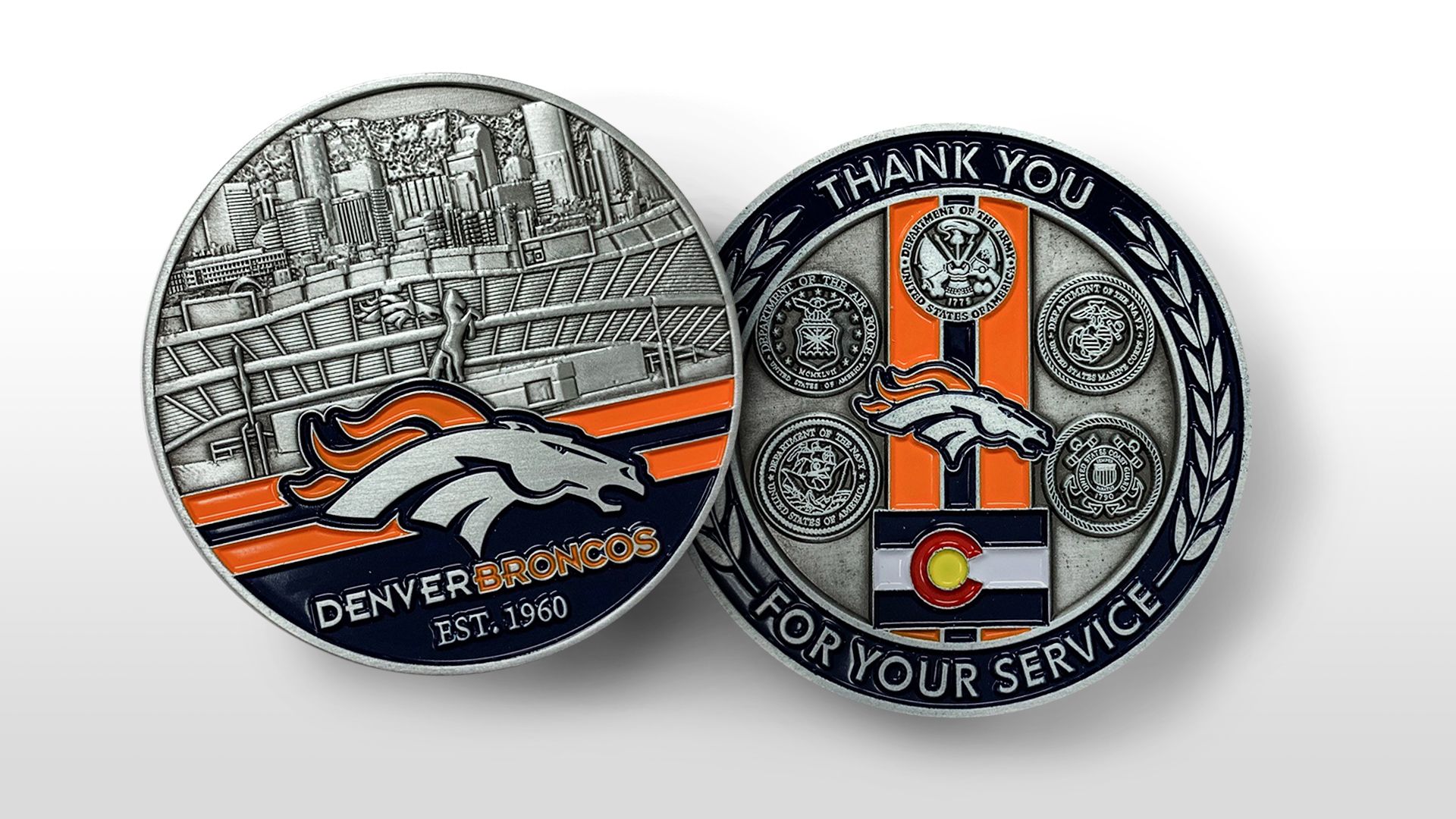 Challenge Coin Program
The Denver Broncos have their own challenge coin and would like to trade! Send in one of your military challenge coins to the address below and the Broncos will send you one of theirs. Each challenge coin will be proudly represented in the Broncos Brigade Military Appreciation display on the concourse at Empower Field at Mile High.
Send coin and return address to:
Denver Broncos Marketing c/o Broncos Brigade
1701 Bryant Street, Suite 900
Denver, CO 80204
Please allow 2-3 weeks for your Denver Broncos coin to deliver.