Denver Broncos | Parking & Transportation

Empower Field at Mile High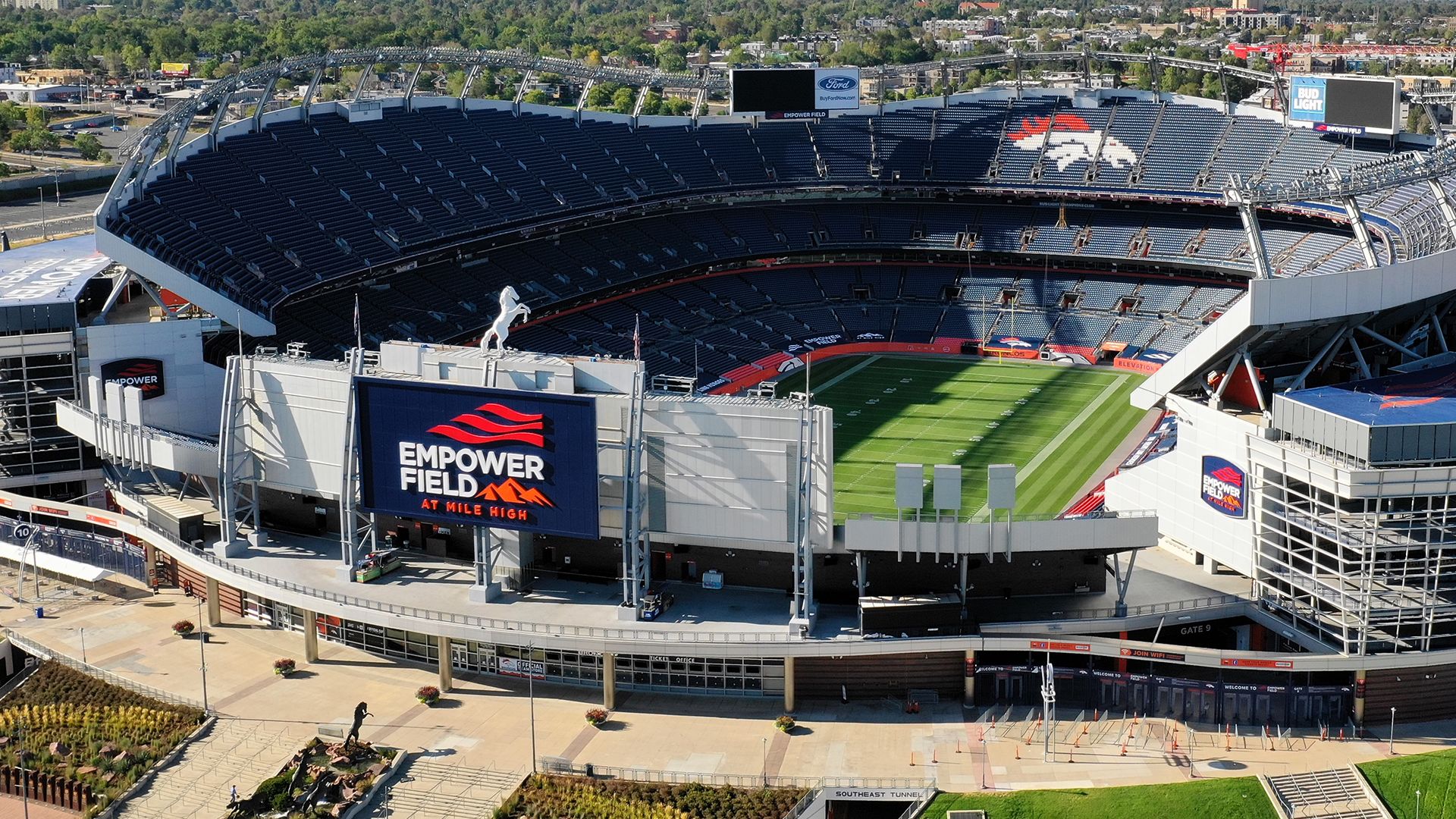 1701 Bryant Street, Denver, CO 80204
Download the Broncos 365 app and the Waze app for best directions to your parking lot.

LIGHT RAIL
The Empower Field at Mile High Station and Decatur-Federal Station provide direct access from light rail to the stadium. Please check the RTD website for important service updates including capacity limitations and service frequency.
RIDE SHARE
After the event, head to the south side of the stadium towards the RTD Decatur-Federal light rail station. The Rideshare pickup location is located on eastbound Howard Place - across from Lot M.