ENGLEWOOD, Colo.** – After two days of practice with the Broncos at the UCHealth Training Center, the San Francisco 49ers had plenty to say about their upcoming opponents this weekend.
While most praise was directed towards veteran quarterback Peyton Manning, the 49ers also showed respect to some old teammates and challenging opponents, alike.
1. Kaepernick reunites with Manning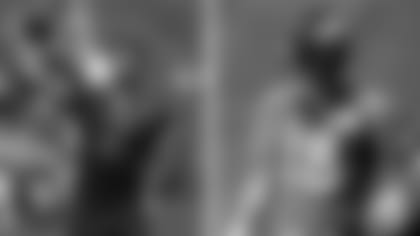 After 18 years in the NFL, it's natural that Manning would find himself on the same playing field with his own fans and mentees. Even some of the Broncos have admitted to owning a Manning jersey at some point in their life.
The 49ers were no different.
San Francisco's quarterback Colin Kaepernick attended the Manning Brothers' Pass Academy held by Manning and his brother Eli Manning when he was in college and still maintains respect for Denver's signal caller.
"Yeah, [I] got some tips from him and Eli," said Kaepernick on what he learned from attending the Mannings' camp. "The biggest thing was just how they viewed the game. Different things they go through as far as watching film, what they're look for, what they're doing, things like that. So, [that was] something that helped me early on in my career."
2. The Sheriff's reputation spans the globe
Australian rugby star turned football phenom, running back Jarryd Hayne also said after Thursday's practice that he's a fan of Manning. Hayne signed with the 49ers this offseason after a successful rugby career in his home country.
He couldn't say for sure that Manning was well known in Australia, but was adamant in saying that he was popular by his own standards.
"Well for me, in my books definitely," Hayne said of Manning. "I think it's been great just being in his presence. I think he'll go down as one of the greatest of all time and I watched one of his passes and just the finesse on it was unbelievable and the way he can read a defense and our defense as well has been working hard to come up with different looks to put him off."
49ers' tackle Joe Staley has told the media in the past that he thinks outside linebacker Von Miller is one of the best pass rushers in the league.
Staley was asked in his availability following practice what about Miller makes him so dominant.
"His speed and his power," Staley said. "A guy with such good get off, the power he plays with is pretty much unmatched in the NFL. It's been great work for us."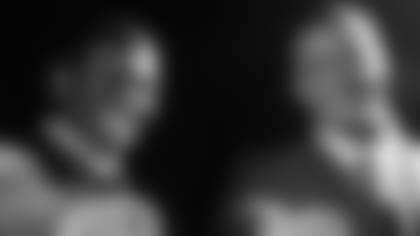 4. Joint practice reunites the Wolf Pack
The Broncos feature two Nevada alums on their roster in inside linebacker Brandon Marshall and tight end Virgil Green. Both played with Kaepernick during their time in the silver and blue.
Kaepernick had plenty of nice things to say about Green, a popular target of his during their college days. The duo even roomed together their freshman and senior years.
"…In college, we used him as our 'everything guy,'" said Kaepernick. "He would block, he would run the ball a little bit for us, he would catch passes. He can really do it all. So to see him catching passes, saw he had a touchdown earlier in the preseason, it wasn't something that surprised me." 
Kaepernick also said he was hoping to catch up with Marshall after practice on Thursday.