ENGLEWOOD, Colo. --So, what's next?
On the second day of the new league year, that is the question on the minds of Broncos fans around the globe after Brock Osweiler left to join the Houston Texans on a four-year contract Wednesday.
Trevor Siemian is on the current roster, and will factor into the Broncos' plans. But he's only part of the equation, and he will be surrounded by two or three other quarterbacks once the Broncos begin organized team activities in the spring.
But who might they be? Here are some possibilities: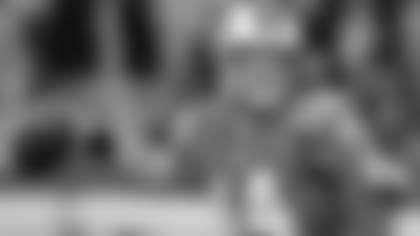 Ryan Fitzpatrick, N.Y. Jets:Everything was smiles and sunshine for Fitzpatrick for 15 games as the Jets' starter last year; he had the Jets needing only a win at Buffalo to clinch their first playoff trip since 2010; he already had a career high in touchdown passes.
But the game that followed was his worst of the season -- a 16-of-37, 181-yard, three-interception nightmare that doomed the Jets to an upset loss and knocked them out of the postseason.
Fitzpatrick proved how effective he could be with two top-shelf receivers last season in Brandon Marshall and Eric Decker. And as the most experienced starter left on the market, he will draw interest.
Robert Griffin III, ex-Washington:After the 2012 season, Griffin, Andrew Luck and Russell Wilson were considered the next wave of great quarterbacks, to the point where the 2012 draft was being compared with the fabled 1983 draft for the quality of quarterbacks it produced.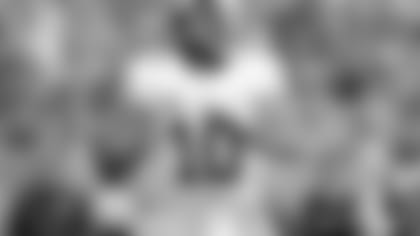 But Griffin has not been the same since tearing two ligaments in his right knee during Washington's divisional-round loss to Seattle. He hasn't been the same since then; his quarterback rating dropped from 102.4 as a rookie to 82.2 in 2013, and by 2015 he was the inactive third quarterback.
The talent is there. The arm strength is there, and despite having a negative touchdown-to-interception ratio in 2014 (4 to 6), his completion percentage of 68.7 was the best in his career to date. At 26, he's young enough to still have a second act -- or a third, depending on your perspective -- and a more functional organization with better chemistry could get him back on the track he had as a rookie under then-head coach Mike Shanahan. But for Griffin's next act to match his brilliant first act of 2012, he will have to refashion himself as a pass-first quarterback who gets the ball away before pressure strikes.
He will also have to curb his fumbling and reduce his sack rate. In Washington he absorbed 101 sacks in 1,164 dropbacks, a rate of one every 11.52 dropbacks that is well worse than the league average of one every 15.71 dropbacks since 2013. He also needs to take better care of the football; over his career, he's averaged 0.86 fumbles per game.
Johnny Manziel, ex-Cleveland: The Browns' decision to waive the talented-but-troubled 2014 first-round pick brought an end to a stretch that saw some promising starts, but was defined more by off-field incidents and a stint in an outpatient rehabilitation facility.
He is currently under investigation for a claim of domestic violence, although no charges have been field. He was demoted last year after the Browns became aware of a video of him partying, but then became the starter again before suffering a concussion in Week 16.
On the field, he has as many interceptions (seven) as touchdown passes, and has been sacked once every 12.7 dropbacks. He improved his completion percentage from 51.4 percent on 35 attempts as a rookie to 57.8 percent on 223 attempts last year, but is still in need of refinement.
However, those issues take a back seat to his off-field ones, which must be addressed first.
Matt Moore, Miami:Since Ryan Tannehill beat him out in 2012 in a quarterback duel aired on Hard Knocks, Moore has bided his time as a backup. Twelve of his 25 career starts came during the 2011 season with the Dolphins, when he posted a solid 87.1 rating on 210-of-347 passing.
Moore might be best suited to being a bridge quarterback. If a team starts Moore, the key would be to keep him upright; he is susceptible to strip-sack fumbles, with 23 fumbles in his career -- or one every 37.3 pass plays or carries, which adds up to just under one fumble per game.
According to reports, Moore visited with the Dallas Cowboys on Thursday.
T.J. Yates, Houston:Remember, he was the starting quarterback for Houston when it won its first playoff game under Gary Kubiak. He returned to Houston last year and started two games before being injured. Overall, he's 5-4 as a starter -- and all of his career wins came against teams that made the playoffs, won at least 10 games, or both.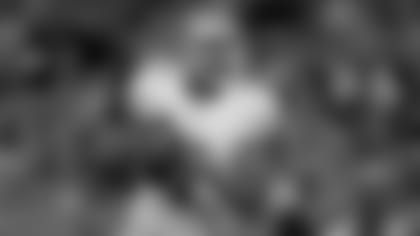 Colin Kaepernick,San Francisco: Although 49ers head coach Chip Kelly has said there are no plans to trade the sixth-year veteran, a reported trade request from Kaepernick has sent the rumors into overdrive and has led to rampant speculation.
Of the possibilities on this page, there is no doubt that Kaepernick is the most seasoned. He's started in six playoff games, winning four, and has taken the 49ers to a Super Bowl. During three seasons under Jim Harbaugh, his quarterback rating was 9-to-7, he had a 50-to-21 touchdown-to-interception ratio and he added 11 more score on the ground.
Most importantly, the 49ers' record in those three years was 29-14; even after the team went 2-6 in his starts in 2015, he has a career 31-20 record as a starter.
Last year was a struggle; the roster was decimated and the coaching staff changed. But Kaepernick was good enough to guide a team to within three points of a world championship in his first year as a starter, and hardened by experience, better days appear ahead -- no matter whether they happen to be.
A.J. McCarron, Cincinnati:He's the preferred choice of Peter King of TheMMQB.com:
Broncos fans got a first-hand glimpse at his potential and moxie when he brought the Bengals in for Monday Night Football and he piloted his team to a 14-0 lead that could have been 17-0 if Mike Nugent had connected on his second-quarter field-goal attempt.
If not for an emotional meltdown from defenders Vontaze Burfict and Adam Jones, he would have been the first quarterback since Boomer Esiason to direct the Bengals to a playoff win. But with questions lingering because of Andy Dalton's injured arm, the Bengals could hold tight to McCarron.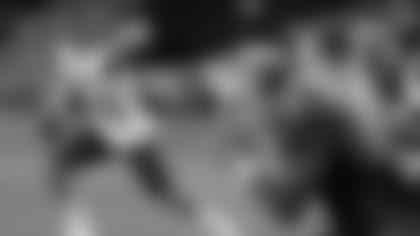 It's unlikely that the Broncos will be in position to get California's Jared Goff or North Dakota State's Carson Wentz unless either drops unexpectedly or the Broncos make a daring trade up to pick one of those two signal-callers. But at the end of the first round and the second day, there are some intriguing prospects.
However, with today's quarterbacks, what they need more than anything in their development is time. The proliferation of spread offenses in the college and high-school ranks forces a young quarterback into an extremely steep learning curve.
"It's harder for these guys -- especially [the ones] that are high draft picks -- that have been in the shotgun their whole life, their expectation level is for them to come out and perform right away," Elway said. "With them put in that spotlight, and that pressure, then all of a sudden the development slows down, so they don't have the time that it takes to start learning those skills."
So if the Broncos do pick a young quarterback, the ideal situation would involve time to learn. But if they add a passer in the first round, they might not have that luxury.
Some of the quarterbacks that might be available in the Broncos' range include: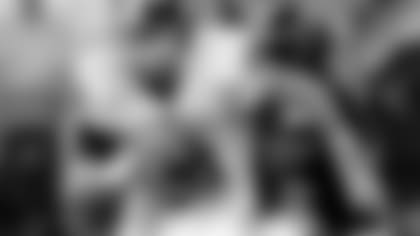 Connor Cook, Michigan State:I've never seen a Combine press conference quite like Cook's, as he was forced to answer questions about why he wasn't a team captain and what that revealed about his character. The questions were largely irrelevant; State changes its captains on a game-by-game basis, and Cook was a member of a 12-player group that selected the Spartans' captains each week.
A shoulder injury that he said prevented him from taking part in the Senior Bowl has now healed. He can lean on his success in a pro-style attack that should shorten his learning curve, but he needs to improve his accuracy, because his completion percentage for any of his seasons never broke 60 percent. He also struggled down the stretch last year, with three touchdowns and four interceptions in his last four games, although the shoulder injury impacted his form.
Christian Hackenberg, Penn State:Houston's acquisition of Brock Osweiler likely ensures there will be no pro reunion between former Nittany Lions head coach Bill O'Brien and his one-time pupil. Although Hackenberg has all the physical traits you want for someone at the position, he spent most of his time at Penn State operating under a heavy pass rush, as the offensive line leaked defenders. Hackenberg was sacked once every 11.28 dropbacks the last two years, and his completion percentage fell from 58.9 in 2013 to 55.8 in 2014 and 53.5 in 2015.
Hackenberg struggled under pressure, and there are questions about his feel for the game and the rush. How much of that was attributable to the blocking scheme will likely determine where he ends up in the draft.
Paxton Lynch, Memphis:Lynch rose quickly up draft pundits' rankings last year, then struggled in the Tigers' Birmingham Bowl loss to Auburn, a performance exacerbated by the departure of head coach Justin Fuente to Virginia Tech after the close of Memphis' regular season. An inconsistent Combine workout followed.
There is no question about Lynch's arm strength, quickness and ability to make plays with his feet. He also has the requisite accuracy, completing 66.8 percent of his passes. But working from the shotgun means that he must learn how to operate under center, and that could ensure that it takes a while for the 6-foot-7 passer to develop.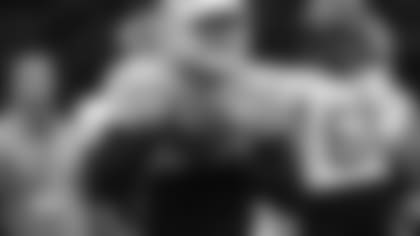 Dak Prescott, Mississippi State:A strong Senior Bowl week in which he displayed an ability to make his second read and take snaps under center cemented Prescott's status as a second-day pick.
His footwork still needs to become more consistent, but that's something that can be coached up, and improvement there would help his accuracy.
Prescott already has an NFL-caliber arm and the ability to make deep outside throws. He also possesses everything you can't coach: feel for the pass rush, leadership, tenacity, intelligence and an ability to make quick, correct decisions as to when to take off or when to throw.