The rankings incorporate offensive, defensive and special-teams metrics, with a focus on yardage per play, adjusted per-possession efficiency (including points per possession) and the rate at which teams gain and prevent first downs. Strength of schedule and error rates (penalties and giveaways) are also factored into the calculation.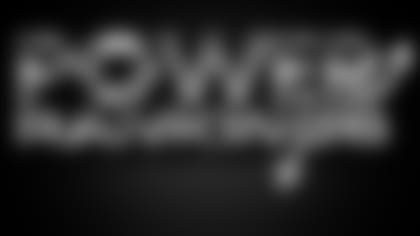 Possession data is adjusted to eliminate kneeldowns or other obvious scenarios where the offense is not attempting to advance the football.
1. Carolina Panthers (14-0)
Last week: 1
They just keep winning, and the schedule deals them two division rivals with slim to nonexistent playoff hopes: Atlanta and Tampa Bay.
2. New England Patriots (12-2)
Last week: 2
3. Arizona Cardinals (12-2)
Last week: 3
This weekend's game against the Packers has divisional-round preview written all over it. The result could determine where that game would take place, since the Cardinals close with the surging Seahawks.
4. Cincinnati Bengals (11-3)
Last week: 4
5. Seattle Seahawks (9-5)
Last week: 6
Winner of the "team nobody wants to play" trophy in the NFC, the Seahawks will be the most dangerous low seed since Kentucky was a No. 8 seed in the 2014 NCAA Tournament and went all the way to the national championship game.
Denver Broncos (10-4)**
Last week: 5
7. Kansas City Chiefs (9-5)
Last week: 7
8. Pittsburgh Steelers (9-5)
Last week: 8
The Steelers are still a bit lower than you'd expect because of their midseason fade and a defense that ranks 24th in yardage per play. But the Steelers are also fourth in adjusted per-possession offensive efficiency and 12th in the same category on defense. As the Broncos learned Sunday, this is a dangerous foe.
9. Green Bay Packers (10-4)
Last week: 9
10. Minnesota Vikings (9-5)
Last week: 10
11. New York Jets (9-5)
Last week: 11
Oakland Raiders (6-8)**
Last week: 12
There's still a little bump from their comeback win over the Broncos. Turnovers doomed their chances of making it two stunners in a row in last Sunday's loss to the Packers. Thursday night's game against the Chargers could be their last in Oakland; they want to give the devoted O.co fans -- just ask C.J. Anderson regarding his family of silver-and-black supporters -- something to savor.
13. Washington Redskins (7-7)
Last week: 21
Amazingly, the Redskins can clinch a division title Saturday night.
14. New York Giants (6-8)
Last week: 14
15. Houston Texans (7-7)
Last week: 16
16. Philadelphia Eagles (6-8)
Last week: 15
17. Buffalo Bills (6-8)
Last week: 13
18. Atlanta Falcons (7-7)
Last week: 18
Too little, too late after a six-game losing streak torpedoed their chances. Barring a mathematical miracle, the Falcons will become just the sixth team since the introduction of the wild-card round in 1978 to start 5-0 and miss the postseason.
19. St. Louis Rams (6-8)
Last week: 20
Indianapolis Colts (6-8)**
Last week: 17
21. Tampa Bay Buccaneers (6-8)
Last week: 19
Eliminated from postseason consideration, Bucs coach Lovie Smith has already declared that his team is on to next year. But first, they might be the last team standing between the Panthers and an undefeated regular season when they meet in Charlotte Jan. 3.
22. Detroit Lions (5-9)
Last week: 23
23. Chicago Bears (5-9)
Last week: 22
24. Jacksonville Jaguars (5-9)
Last week: 24
25. Dallas Cowboys (4-10)
Last week: 25
26. New Orleans Saints (5-9)
Last week: 26
27. Baltimore Ravens (4-10)
Last week: 27
San Diego Chargers (4-10)**
Last week: 31
As the Chargers lingered on the field and fans shared an emotional moment, three songs blasted from the Reagan-era public-address system at Qualcomm Stadium: "San Diego Super Chargers," "Stay (a Little Bit Longer," and, finally, "Auld Lang Syne."
There was an air of melancholy around the Chargers' home finale. Mike McCoy was able to give Antonio Gates, Philip Rivers and Malcom Floyd the chance to leave the game and receive standing ovations from fans; that's appropriate, because they might be the last Chargers heroes in San Diego.
29. San Francisco 49ers (4-10)
Last week: 29
30. Miami Dolphins (5-9)
Last week: 28
31. Cleveland Browns (3-11)
Last week: 30
32. Tennessee Titans (3-11)
Last week: 32
With Zach Mettenberger replacing the injured Marcus Mariota, the Titans are just playing out the string. A coaching-staff change is a foregone conclusion as Mike Mularkey winds down his run; dating back to his time coaching the Bills in the mid-2000s, he is 5-25 in his last 30 games.
Tennessee's coaching search will be among the most fascinating to watch, because the team has a quarterback with which it can win in the long haul.
---
The rankings are culled from 30 different statistics:
Wins
Point differential
Ratings Percentage Index
Penalty rate
Opponents' penalty rate
Giveaway rate
Adjusted per-possession efficiency (yardage and points per possession)
Yardage per play
Move-the-chains rate
Yardage per pass play
First-down percentage on pass plays
Yardage per rush
First-down percentage on rushing plays
Takeaway rate
Adjusted per-possession efficiency
Yardage per play
Move-the-chains rate
Yardage per pass play
First-down percentage on pass plays
Yardage per rush
First-down percentage on rushing plays
Kick block rate
Kickoff-return average
Punt return average
Net punting average (which incorporates opponents punt returns)
Punting touchback rate
Punting inside-the-20 rate
Touchback percentage on kickoffs
Opposing kickoff-return average
Placekicking efficiency