The rankings incorporate offensive, defensive and special-teams metrics, with a focus on yardage per play, adjusted per-possession efficiency (including points per possession) and the rate at which teams gain and prevent first downs. Strength of schedule and error rates (penalties and giveaways) are also factored into the calculation.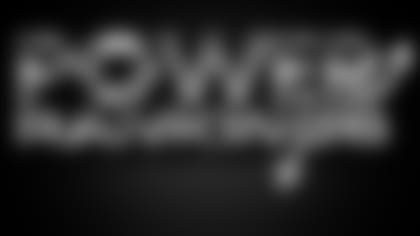 Possession data is adjusted to eliminate kneeldowns or other obvious scenarios where the offense is not attempting to advance the football.
This week, we'll take a little detour back through the years, to a long time ago in a galaxy far, far away to answer this question: If teams were *Star Wars *characters, who would they be?
(And please note: I've kept the comparisons to only characters and situations from the films. I offer my apologies to fans of the "Expanded Universe.")
1. Carolina Panthers (13-0)
Last week:1
In the* Star Wars *universe:Luke Skywalker
Like Luke, Cam Newton seemed to resist teaching. He needed to learn patience, as Obi-Wan Kenobi told Yoda. Now Newton -- and his team -- are disciplined and powerful. (Although this assessment might change depending on how Skywalker has evolved between Return of the Jedi and The Force Awakens.)
2. New England Patriots (11-2)
Last week:2
In the* Star Wars *universe:Emperor Palpatine
Is there really any other choice?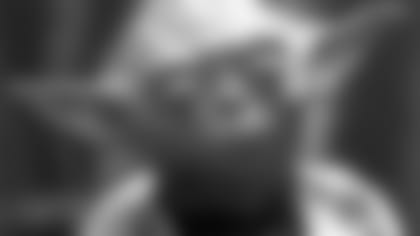 3. Arizona Cardinals (11-2)
Last week:5
In the* Star Wars *universe:Yoda
Bruce Arians has a Jedi Master-type quality to him; he advises his pupils the way Yoda would Obi-Wan, Luke or a youngling. And like Yoda, the Cardinals have a way of surprising you with their powers.
4. Cincinnati Bengals (10-3)
Last week:3
In the* Star Wars *universe:Admiral Ackbar
Authoritative and commanding, but just as Ackbar had to consider adjusting his plans once he realized the second Death Star was operational, so too must the Bengals adapt to the loss of Andy Dalton to a thumb injury.
5. Denver Broncos (10-3)
Last week:4
In the* Star Wars *universe:Chewbacca
There was no stronger sentient being in terms of brute strength than Chewbacca, and the Broncos' top-ranked defense has a little of his anger and power in it -- although they're not about to start pulling arms out of sockets. Broncos fans would probably agree with C-3PO: "Let the Wookiee win."
Of all the Star Wars characters, Chewie is the one you most want beside you in a fight.
There's also no character with fiercer loyalty, and that blends well with a Broncos football-operations staff that can trace its philosophical lineage back as far as the Lou Saban era, when Joe Collier first joined the staff. You can trace a line from Collier through the decades all the way to the present-day administration.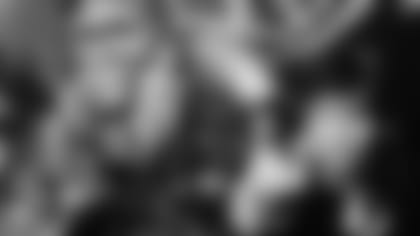 6. Seattle Seahawks (8-5)
Last week:7
In the* Star Wars *universe:Han Solo
The rogue of the Rebel Alliance. Plus, the Seahawks appeared to be frozen in carbonite when the season began. Now they're back and ready to storm the shield generator.
7. Kansas City Chiefs (8-5)
Last week:6
In the* Star Wars *universe:R2-D2
In overcoming the injuries that have threatened to derail their season, they have been as resourceful as the little astromech droid who is the ultimate survivor in the series.
8. Pittsburgh Steelers (8-5)
Last week:9
In the* Star Wars *universe:Darth Vader
The Steelers are a budding menace, but you sense some good beneath the armor, in particular with their wide receivers and the affable DeAngelo Williams, who runs with a purpose beyond football.
9. Green Bay Packers (9-4)
Last week:8
In the* Star Wars *universe:Obi-Wan Kenobi
Like Obi-Wan, you get the sense that this Packers team can wiggle its way out of almost any situation -- and can find life after death. Just as Obi-Wan became more powerful after Vader's lightsaber struck him down, so too did the Packers dig deep for heroics after the clock had expired on the untimed down in Detroit. (Motor City football fans may also recall another infamous untimed down for a Detroit team: for the Arena Football Drive in the 1991 ArenaBowl, when current Redskins coach Jay Gruden took advantage of the extra play for a 42-yard touchdown pass to Stevie Thomas, providing the points that were the difference for the Tampa Bay Storm.)
Minnesota Vikings (8-5)* Last week:10
In the Star Wars *universe:Lando Calrissian
A bit of a gambler who sometimes loses, but persists and makes up for his shortcomings. The Vikings have shown Lando-like resiliency after some tough defeats, and will need to show the same qualities to seal their first playoff spot in three years.
11. New York Jets (8-5)
Last week:11
In the* Star Wars *universe:Princess Leia
She was never a damsel in distress; instead she's a leader, tough, cocky and willing to boss people around. She had a swagger that belied her royal title, and when she realizes she's Luke's brother, it begins to dawn on her just what power she might have -- not unlike the Jets learning what they possess.
12. Oakland Raiders (6-7)
Last week:15
In the* Star Wars *universe:Boba Fett
Fiercely independent, resourceful and driven by revenge and cool hatred. The Raiders got their vengeance on the Broncos in a big way last Sunday, and in this year's games sounded a warning that the tenor of the rivalry will be different in the future.
13. Buffalo Bills (6-7)
Last week:12
In the* Star Wars *universe:Grand Moff Tarkin
The Bills were a bit arrogant in stating their intentions before the season, not unlike Tarkin with his refusal to evacuate in the Battle of Yavin. Barring a miracle, the Bills' 2015 campaign will meet the same fate as the first Death Star.
14. New York Giants (6-7)
Last week:18
In the* Star Wars *universe:General Veers
Easily the most competent military officer under Vader's command, he adjusts to his compatriot's tactical flub and uses superior power to overwhelm a foe. Despite the Giants' close losses, you can see the firepower at their command; there are few quarterback-to-receiver combinations more lethal than Eli Manning-to-Odell Beckham Jr. Collectively, they are the Giants' AT-AT, and give the Giants a chance to claim the NFC East.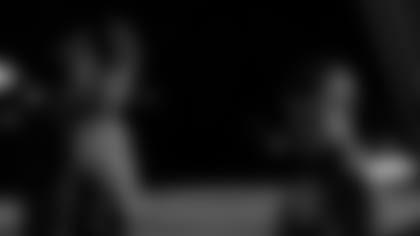 15. Philadelphia Eagles (6-7)
Last week:22
In the* Star Wars *universe:Admiral Piett
One of the few officers under Vader who did not meet the Dark Lord's displeasure, Piett is sturdy but sometimes over-thinks things.
16. Houston Texans (6-7)
Last week:16
In the* Star Wars *universe:C-3PO
Talkative and tolerant in extreme situations, but also in need of a good oil bath to operate optimally.
17. Indianapolis Colts (6-7)
Last week:14
In the* Star Wars *universe:Wedge Antilles
The only pilot to merge unscathed from the battles of Yavin, Hoth and Endor, he's a survivor -- just like the injury-riddled Colts, who somehow remain in first place and in control of the AFC South.
18. Atlanta Falcons (6-7)
Last week:13
In the* Star Wars *universe:General Grievous
They collected a lot of Jedi lightsabers early but had a clear physical vulnerability and burned as a result.
19. Tampa Bay Buccaneers (6-7)
Last week:17
In the* Star Wars *universe:Jango Fett
Brooding to the point of intimidation, but also destined for an untimely end. And the Bucs have plenty of players with physical skills other teams would like to clone: Jameis Winston, Mike Evans, Doug Martin, Gerald McCoy and Lavonte David.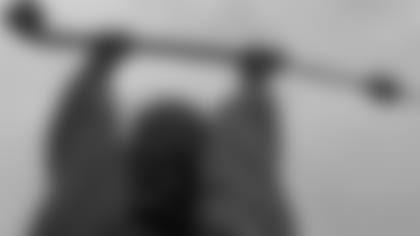 20. St. Louis Rams (5-8)
Last week:24
In the* Star Wars *universe:Your average Tusken Raider
There was a lot of sound and fury from the Rams at midseason when Todd Gurley got going, but they didn't finish the job and were ultimately scared off by a shriek from Obi-Wan -- or, in the Rams' case, the Packers, whose 24-10 defeat of the Rams was the first of four losses to teams with winning records that rendered moot the Rams' early-season wins over Seattle and Arizona.
21. Washington Redskins (6-7)
Last week:27
In the* Star Wars *universe:Qui-Gon Jinn
Liam Neeson's Jedi is clearly intuitive, but can't sense the existential threat Anakin Skywalker poses to the entire galaxy. Like Qui-Gon, the Redskins have talent, but some poor decisions have led to losses that should have been easily avoided -- and may well hasten the team's demise.
22. Chicago Bears (5-8)
Last week:21
In the* Star Wars *universe:The Wampa
Threatening and menacing, but also no match for a skilled pilot with the Force in his bloodstream.
23. Detroit Lions (4-9)
Last week:19
In the* Star Wars *universe:Jabba the Hutt
A bit too bloated to live up to their potential, and -- in their current form -- prone to feeding members of the court to the proverbial Sarlaac.
24. Jacksonville Jaguars (5-8)
Last week:30
In the* Star Wars *universe:Anakin Skywalker in the first two prequels
You know from the outset that he's important. It's possible that he might reshape the galaxy. But for now, he's just young, prone to mistakes and in need of guidance. But every so often -- like in the Jaguars' 51-16 shredding of the Colts -- you see the ability he possesses. Blake Bortles might be a Jedi master or a Sith Lord in training; either way, he looks as if he will have immense power.
25. Dallas Cowboys (4-9)
Last week:23
In the* Star Wars *universe:Count Dooku
Full of sound, fury, malevolence and grandiose pronouncements, but ultimately just a pawn in the grand scheme.
26. New Orleans Saints (5-8)
Last week:28
In the* Star Wars *universe:Darth Maul
In both cases, there's plenty of flash and threatening stares, but ultimately they goes to waste, not unlike his role in Episode I as a whole. Maul and the Saints both show signs of being spectacular, but fall short of expectations.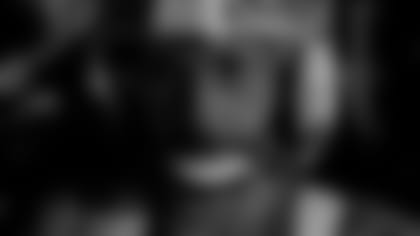 27. Baltimore Ravens (4-9)
Last week:20
In the* Star Wars *universe:Biggs Darklighter
A skilled pilot who, like the injury-wrecked Ravens, is in the wrong place at the wrong time.
28. Miami Dolphins (5-8)
Last week:25
In the* Star Wars *universe:R5-D4
You pick a droid from the Jawas and it looks perfectly fine and functional, and then it pops a motivator and spews smoke before it's more than 200 yards from the Sandcrawler. This is an apt metaphor for the Dolphins' underachieving season.
29. San Francisco 49ers (4-9)
Last week:26
In the* Star Wars *universe:Dak, the tail-gunner in Luke Skywalker's snowspeeder
Earnest, well-meaning and ultimately doomed.
30. Cleveland Browns (3-10)
Last week:32
In the* Star Wars *universe:Admiral Ozzel
Like many of Darth Vader's high-ranking officers, a bit out of his depth and prone to self-inflicted mistakes like coming out of hyperspace too close to Hoth, which leads to a Force choking.
31. San Diego Chargers (3-10)
Last week:31
In the* Star Wars *universe:Mace Windu
At one point in the not-so-recent past, a brilliant Jedi master. But like the Chargers in 2015, he walked into a giant trap and was brutally overpowered.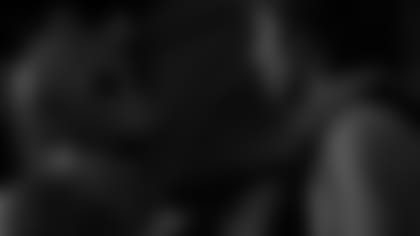 32. Tennessee Titans (3-10)
Last week:29
In the* Star Wars *universe:Greedo
Threatening at first -- few teams have had a better single game this year than the Titans' 42-14 throttling of Tampa Bay in Week 1 -- but destined for a bad end. And Han shot first, by the way.
---
The rankings are culled from 30 different statistics:
Wins
Point differential
Ratings Percentage Index
Penalty rate
Opponents' penalty rate
Giveaway rate
Adjusted per-possession efficiency (yardage and points per possession)
Yardage per play
Move-the-chains rate
Yardage per pass play
First-down percentage on pass plays
Yardage per rush
First-down percentage on rushing plays
Takeaway rate
Adjusted per-possession efficiency
Yardage per play
Move-the-chains rate
Yardage per pass play
First-down percentage on pass plays
Yardage per rush
First-down percentage on rushing plays
Kick block rate
Kickoff-return average
Punt return average
Net punting average (which incorporates opponents punt returns)
Punting touchback rate
Punting inside-the-20 rate
Touchback percentage on kickoffs
Opposing kickoff-return average
Placekicking efficiency