The Broncos have had a long history with Seattle, as the Seahawks were longtime members of the AFC West.
Denver lost Super Bowl XLVIII to the Seahawks after they were moved to the NFC West as part of conference realignment in 2002, but prior to that, we used to play them twice every year, and one of the most memorable games was the final game of our great 1998 season.
Earlier in the season, we had defeated the Seahawks in Seattle and running back Terrell Davis had 208 rushing yards. My friend Gary Wright, vice president of public relations for the Seahawks, told me how hard his club had prepared all week to stop our running game and opined, "You guys are really, really good."
So we were, and so was Davis.
We ended the regular season vs. Seattle in Denver on Dec. 27 and won that game 28-21 to cap a team-record 14-2 season.
But the story of the game was that Davis became just the fourth player in NFL history to rush for 2,000 yards in a single season.
I vividly remember that Colorado native Ed Werder, at that time a reporter for ESPN, spent the week in Denver and was certain that Davis would reach the mark. He just kept saying, "He did it in Seattle, he will do it at home."
Davis noted to me, "Our game plan was solid all week. We were not trying to do any tricky stuff. I don't like any plays where you get outside of what you do best and try and trick people. I don't believe in that."
He continued, "I believe in sticking with what we do, and that's what we did. We didn't try any trick plays. We did what the Broncos do best, and we ran the football."
The Broncos set the tone with Davis running for 64 yards in the first quarter, including a game-long 21-yard dash, and he added 18 in the second to give him 82 for the first half.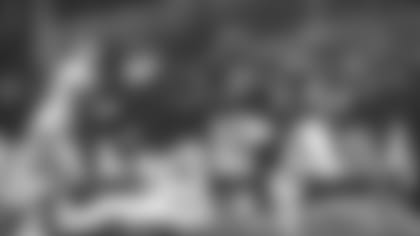 In the third quarter, Davis caught a 2-yard touchdown pass from John Elway for his only score of the day, but more significant to those keeping track of the yardage — which was the central focus for all the media and every fan among the over 74,057 in attendance — he ran for 51 yards to set up an expectedly strong fourth quarter against a tiring Seattle defense.
Davis entered the fourth quarter with 133 rushing yards — 37 short of 2,000 yards for the season — and just kept pounding away at the Seahawks.
With nine minutes left, the Broncos faced second-and-6 at the Seattle 48.
Elway handed off to Davis, who ran to the left side and was pushed out of bounds at the Seattle 33 after a 15-yard gain.
Davis left the game to a tremendous ovation, finishing with 178 yards against the Seahawks and 2,008 for the season.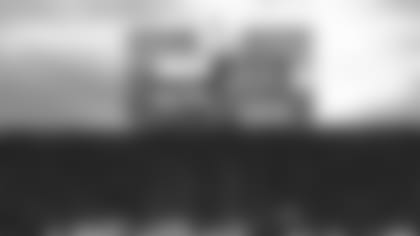 On the same day, his 178 rushing yards gave him 6,413 for his career, which eclipsed the franchise record the legendary Floyd Little had set in 1975.
It was a big day for Hall of Famers, including Elway, who had a 338-yard passing day himself, and tight end Shannon Sharpe, who had two touchdowns and 68 receiving yards.
That was the last regular-season carry for Terrell Davis in 1998, and he became just the fourth player ever to rush for 2,000 yards in a single season, joining Hall of Fame running backs Eric Dickerson (2,105 in 1984), Barry Sanders (2,053 in 1997) and O.J. Simpson (2,003 in 1973).
Davis also had set single-season Broncos records for carries (392), rushing touchdowns (21), total touchdowns (23), points scored (138), total yards from scrimmage (2,225), and 100-yard games (11).
He was named NFL Most Valuable Player in 1998, after having earned Super Bowl XXXII MVP honors the previous year.
Davis went on to rush for more than 100 yards in each of the Broncos' 1998 postseason games, including the Super Bowl XXXIII win over Atlanta, establishing yet another milestone as the only back ever to rush for 100 or more yards in seven consecutive playoff games — with all the games being wins for his team!
In fact, he is the only running back in history to achieve all of the following: earn league MVP honors; earn Super Bowl MVP honors; record a 2,000-yard rushing season; win back-to-back world championships; and record seven straight playoff wins with 100 yards rushing in each game.
Of course, we can also add Pro Football Hall of Famer to his accomplishments. And when remembering the moments that built that Hall of Fame career, you cannot skip the one described above against the Seattle Seahawks in the Mile High City 20 years ago.