ENGLEWOOD, Colo. –It's been about seven months since the Broncos last laced up their cleats and squared off against an opponent.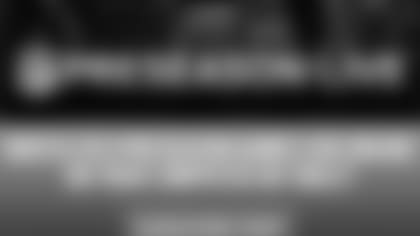 ](http://www.pjatr.com/t/RUBKQ0tIREBKRklJQ0BISEtERw )
That wait is about to end as the team is less  than one week away from traveling to San Francisco for its first preseason game of the 2013 season televised locally by KUSA-TV.
Fans in and outside of the Denver area can now watch preseason games live and online with Preseason Live.
For just $19.99, all 65 NFL preseason games are available live and on-demand in high definition on your computer or tablet device. Preseason Live includes condensed games that allow fans to bypass the commercials as well as create big-play markers that makes it easy to instantly view the most exciting plays of the game.
After traveling to San Francisco, the Broncos will take a trip to Seattle on Saturday, Aug. 17 before returning home for a game against the St. Louis Rams on Saturday, Aug. 24. The team will wrap up its preseason schedule on Thursday, Aug. 29 against the Arizona Cardinals. All of those games, as well as every game around the league, can be seen live in high definition with Preseason Live.
Click here for more information and to subscribe today.
Note: International Fans can watch every game of the preseason and regular season live, online and in HD with NFL Game Pass