Before Defensive Coordinator Wade Phillips' first stint with the Broncos, he spent three years with the Philadelphia Eagles under Buddy Ryan, who passed away Tuesday at the age of 82.
As Ryan's defensive coordinator from 1986-1988, Phillips had the chance to learn from one of the best defensive minds in the history of the NFL. After he learned the news of Ryan's passing, Phillips spent a few minutes with DenverBroncos.com to share the impact Coach Ryan had on his coaching career and life outside of football.
Aric DiLalla: What sort of lessons did you learn from Coach Ryan when you were with the Eagles?
Defensive Coordinator Wade Phillips: Well I mean, Coach Buddy had come off the year with '85 [Chicago] Bears [and] the 46 defense was the newest and the best thing. So it was a great opportunity for me to be able to be the defensive coordinator for him. He gave me that opportunity, and I got to learn about the 46. A lot of the concepts we still use in our defense today. The 46 itself, people kinda caught up with overall, but the concepts are good.
AD: What did he mean to your career in terms of the impact he had on you?
WP: First of all, I'd been coaching for my dad for 10 years, and so my dad had retired and he gave me an opportunity to coach without my dad and kind of be more on my own. So I always appreciated that from him and the things I learned from him defensively.
AD: What kind of impact did he have on the league and what do you think his legacy is going to be?
WP: Buddy is certainly an icon. Especially defensively, his concepts in the 46 defense and the multiple schemes that they played. People still play those. ... Like I said, some of the concepts out of the 46, we utilize in our defense today.
AD: We know about Coach Ryan as a football coach, but what type of man was he based on the years you spend with him in Philadelphia?
WP: Buddy was a man's man. He had strong opinions and vocalized most of 'em. He probably said some things he should've have at times, but that was Buddy. He said what he felt. He always said, "You've gotta win anyway, so you might as well tell them you're gonna win." He pretty well did that a lot.
AD: Do you have any favorite stories that you remember about him?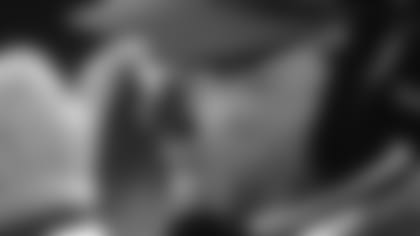 WP: I have a bunch of them. I could write probably a book on Buddy as far as all the things that happened with him. Just us winning the championships there. We won the division there in Philiadelphia in '88. It was the first time they'd won the division since 1980, since Dick Vermeil. That was a special deal. We went through the strike with Buddy – there were a lot of interesting stories there, too. But just molding and building a football team there in Philadelphia. We had a tremendous defense. We drafted [DT] Jerome Brown and [DE] Clyde Simmons, [we] had [DE] Reggie White. So we had the dominant defensive line in football there, so that was an exciting time, especially for Philadelphia and their fans. It'd been a while since they won, and we ended up winning there. That was a team Buddy really built.
AD: It seems like many of your current players view you in the same regard that many of Buddy's players viewed him, what does that kind of respect mean to you?
WP: When you win a championship like he did with the Bears, those teams, just like ours, are going to be forever together. It's a great feeling. Having that feeling together of accomplishment, we'll always have [that]. And of course the '85 Bears certainly have that. Yeah, it's the same feeling that he had and we have right now.
AD: When you look back in 10 years or so, what do you think you'll remember most about Buddy?
WP: Oh, the same things I remember now. He was certainly influential in my career, and I'll always be thankful for that. He gave me a job, certainly when I needed one. And he gave me an opportunity to be a coordinator, which I had been for my first five years. [He] helped continue that and gave me an opportunity to come to Denver. We did so well in '88, I got the Denver job. So that was my first stint in Denver, but I wouldn't have gotten that opportunity if I hadn't done so well with Buddy.