ENGLEWOOD, Colo. -- **In the eyes of some pundits, Lions quarterback Matthew Stafford is enduring a rough start to the regular season.
Broncos Defensive Coordinator Wade Phillips sees something different.
"He's a heck of a quarterback and I don't know why people are saying, 'Hey, he's having a tough year.' I'd like to have a tough year like that," Phillips said during the midst of his one-minute, 35-second soliloquy about Stafford and the Lions offense that opened his press conference Thursday.
"I think if they were 2-0 instead of 0-2, people would be saying, 'Hey, wow, he's only been sacked twice and thrown four touchdown passes; he's done all those things.' It's all how you look at it.
"But I'm looking at him on film, and the guy can throw the football. He bides time. When he doesn't throw it quick and accurate, he [buys] time. He's got some big-time receivers, too. It'll be a real challenge. Now I expect them to come out running the football. We've still got to stop the run. So that's going to be important, also."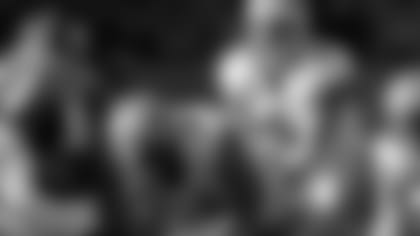 Stafford's rating through two games is just 81.0 because he's thrown three interceptions. But as the Lions have struggled, he has remained prolific; his average of 266.0 passing yards per game ranks ninth.
"He really is a winner. I saw him in high school (at Highland Park High School in Dallas)," Phillips said. "I don't know how they let him out of Texas to go to Georgia. He was a winner there, and he's that kind of quarterback. He's going to win games for you. So it's going to be a real challenge for us."
And because of Stafford's past willingness to play through pain, Phillips expects Stafford to face the Broncos on Sunday in spite of the rib injury he suffered at Minnesota last week.
"I know he's tough because I saw him one game with a broken shoulder beat another team (Cleveland, in 2009)," Phillips said. "Obviously we expect him to play, and I expect him to play well."