DENVER — Tuesday in Denver would have been a perfect lazy day, but those don't appear to exist in Von Miller's world.
The NFL star started his day at UCHealth Training Center, taking part in the second week of the Broncos' offseason workout program. Then he and 10 teammates toured the Rockies' clubhouse in the afternoon before the team's evening game against the Padres.
But he couldn't stay and hang out with right fielder Carlos González and manager Bud Black too long, for 100 children were waiting to greet him at Sports Authority Field at Mile High at this year's Von's Vision Reveal Party.
And one young boy in particular would receive a very special surprise from Miller when he arrived.
That would be 12-year-old Jonathan Sykes, a student at Morey Middle School.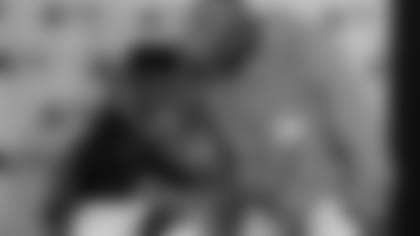 Like many children at the party, Sykes has vision problems that bother him at school. But like few children, Sykes has different visual acuity in each eye, which has caused plenty of metaphorical headaches for his parents and very literal headaches for him.
"[It caused] eye strain, and then eye strain creates headaches, absolutely," said James Sykes, Jonathan's father.
The process of helping Jonathan was nothing short of aggravating. When vision experts visited the school to check students, they tended not to believe that Jonathan had this uncommon problem. Vickie Sykes, Jonathan's mother, pressed them to double- and triple-check their testing.
Once they understood it, they wanted Jonathan to wear contacts, to wear an eye patch to try to strengthen his other eye's vision — pretty much anything but glasses. But all Jonathan wanted was a pair of glasses to call his own.
"He wanted glasses more than anyone, and here he had to start with contacts," Vickie said. "It was quite rigorous because they wanted us to come twice a week and all the way to Centennial. … I work for DPS [Denver Public Schools], so it was difficult to then try to get off work and make it all the way to Centennial and pull him out of school downtown … and to go there twice a week."
So that's where Von Miller and Von's Vision, Miller's foundation that provides vision care and eyewear to low-income children, came in.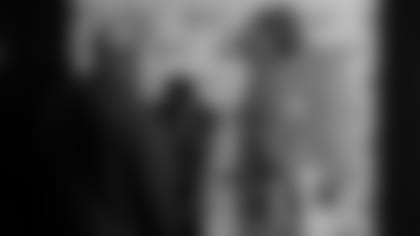 Miller surprised Jonathan in person with a pair of special glasses and a year's supply of contacts Tuesday afternoon, ensuring that Jonathan wouldn't have to borrow his friend's glasses to see the whiteboard in class and that he wouldn't get headaches while trying to do his homework after school.
Of course, that wasn't all. Miller also presented Jonathan with a signed No. 58 jersey. But the glasses will definitely have the bigger impact.
The main reason for that is Jonathan's passion for learning. He's an eager pupil whose favorite subjects are math and science, and he's taken part in Colorado UpLift, a program that encourages academic growth through mentoring from older peers and local leaders in the community.
The program also includes field trips for the students, but only if they continue to make progress.
"If we stay on track, the school will take us on a field trip somewhere," Jonathan said.
Recently that was a trip to a hospital on the Anschutz medical campus for lessons on anatomy, including a lab session in which the students dissected a brain.
"So they're doing a lot of great things," James said, "but you need to be able to see what you're doing."
It's that kind of impact that made Miller say that Tuesday — which barely cleared 40 degrees and received snow, sleet and rain throughout the day in the Denver area — was a beautiful day. For most people, these were dreary conditions that easily dampened the spirit. But for Miller and the 100 children who received glasses through his organization, the sun may as well have been shining on a 70-degree day.
"We've got a lot of kids that don't even know they need glasses," Miller said. "They just think this is how the world is supposed to look. It's beautiful to really change lives with glasses. It's a wonderful day."