ENGLEWOOD, Colo. --Outside linebacker Von Miller and cornerback Aqib Talib earned first-team All-NFL honors as selected by the Pro Football Writers of America.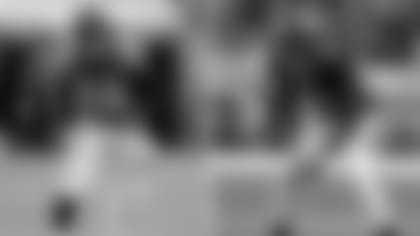 Both were also All-AFC selections by the PFWA, and were the Broncos' only representatives on this year's All-NFL and All-AFC teams.
This marked the first year in which Talib earned either All-AFC or All-NFL honors from the PFWA. In the previous two years, fellow cornerback Chris Harris Jr. was an All-AFC selection.
For Miller, All-AFC and All-NFL honors are old habit. This marked the third consecutive year in which he earned All-NFL honors, and the fifth time in his six-season career in which he was an All-AFC selection. Only Cleveland left tackle Joe Thomas has more All-AFC selections in the 2010s.
Miller is also one of just three players named to the last three All-NFL teams, along with Dallas' Tyron Smith and Pittsburgh's Antonio Brown.