Standing at an imposing height of 6 feet 5 inches with what looks like 255 pounds of sheer muscle, tight end Virgil Green says and looks like he can do just about anything.
But that's not quite the case.
"I can't draw," Green says, smiling. "My dad's really good at drawing, my brother's really good and I would try to draw and none of my artistic designs would ever come out decent."
While art may not be Green's strong suit, he says it's really the only thing he can't do. That's a bold statement, but one look at Green could make anyone believe it. "If I can try it, I can pretty much probably do it," Green said.
Not only has Green played most positions on the offense—including a few practice snaps on offensive line (though none at quarterback)—since his arrival in Denver four years ago, but he's also played a laundry list of other sports since he was a child. Green played football, baseball, basketball, track and field and soccer.
Combined, each has made him the all-around athlete he is today.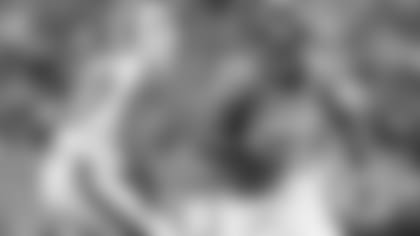 "Just being versatile – being able to do different things," said Green of what all those sports taught him. "Basketball, you have to be able to play defense and offense. So, I think that helps out athletically."
At Tulare Union High School in Tulare, California, Green lettered four years in basketball and a year in track and field. In basketball, he played power forward and in track, he participated in sprints, vertical jumps and even threw the shot put.
"I didn't start playing football until I got to high school," Green. "I was a basketball guy, I loved basketball, wanted to play basketball in the NBA. It didn't work out that way.  I turned out to be a lot better at football, and I only went out because all my friends play, and that's how it all began."
In football, Green had the opportunity to showcase his talents and versatility across a multitude of positions before finding his fit. "I played linebacker to start — outside linebacker — and then my junior year, they moved me to tight end, receiver," Green said. "Then my senior year I played wide receiver."
After a successful high school campaign, Green and his family were faced with a new challenge in his college recruitment.
"It was crazy," Green said. "My dad, he didn't play football or basketball or anything. He road dirt bikes for a living, growing up. He knew everything you could know about dirt bikes, but we didn't know too much about the recruiting process and things like that. We just went with our gut with how things felt. Nevada seemed like the right place for me to go."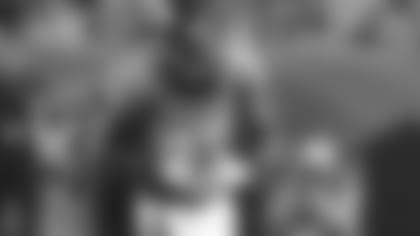 At Nevada, Green moved back to tight end but continued to line up at different positions on offense in the Wolf Pack's scheme.
"In college, especially for a tight end, you have to play all positions, really," Green said. "To me, for any tight end at any level, you've got to be able to play multiple positions because it creates mismatches. It creates havoc for defenses and that's kind of what our coach demanded for us at Nevada. I carried the ball in college before, I've gotten a pitch, and I've gotten a shovel pass. I've pretty much done it all at the tight end position."
After sitting out his first season at Nevada due to injury, Green tallied 939 receiving yards on 72 receptions and added 11 touchdowns in his three seasons. From 2007-10, Green helped the Wolf Pack rank fifth in the nation with 500.2 total yards per game. As a senior, he recorded a personal-best 35 catches for 515 yards with five touchdowns, earning him first-team All-Mountain West Conference honors.
Those stats were good enough to get him a ticket to the 2011 NFL Combine in Indianapolis at Lucas Oil Stadium where he had his shot at proving his athleticism to scouts from all 32 teams. Upon his arrival, Green was heralded for his superior ball skills, something that could easily be attributed to his time on the basketball court. He was a top performer in the 40-yard dash, vertical jump, broad jump, three-cone drill and 60-yard shuttle — just like his days as a track and field athlete. Green excelled in the vertical jump, a common measure to show a player's explosiveness. His 42 1/2-inch vertical ties for the eighth-best mark all-time and the second-best for a tight end in NFL Combine history.
After an impressive showing at the combine, it wasn't surprising the Broncos selected Green in the 2011 Draft.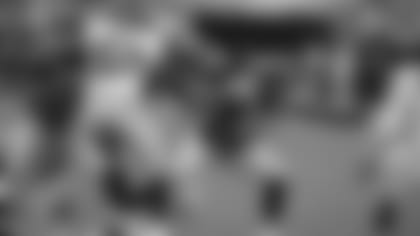 Four years later, he is still a vital part of the Broncos offense. Primarily a blocking tight end in his rookie season, Green saw action in 15 regular-season games while blocking for the league's No. 1 rushing attack (164.5 ypg). In his career, Green has amassed more than 200 receiving yards and averages nine yards per catch.
Last March, after four years with the Broncos, Green decided to re-sign and spend three more years playing in the orange and blue.
The choice was easy for Green and his wife Marianne, a former Nevada basketball player.
"I've built so many different relationships out here," Green said. "I work with United Way, my financial advisor lives out here, my wife has a job out here, it just all pretty much fit the puzzle for what we're trying to do in our life."
With the addition of new Head Coach Gary Kubiak and Offensive Coordinator Rick Dennison this spring, Green is excited and looking forward to the changes on the offense. In the first preseason game at Seattle, Green was the sole Bronco to haul in a touchdown on the night.
"Virgil is obviously a really good athlete," Tight Ends Coach Brian Pariani said. "Playing in this system is going to be really good for him because we're tight end-friendly. He has skills, he can catch the ball. You're able to see him put his foot in the ground and run away from people and he's had a chance to make plays not only in practice, but he had a chance to go do it in a game. Once somebody does it in a game, no one can take it away from them."
Green echoed Pariani's sentiments on the offense. Against the Seahawks in August, he led the team in receiving with five catches for 45 yards.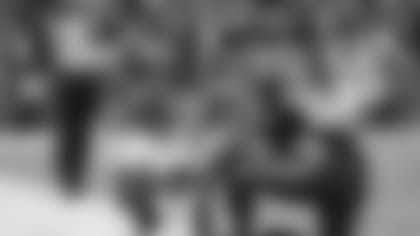 "Somebody asked me earlier after the game if I think it is a tight end-friendly offense and I felt like the first three passes of the game, I caught three balls," Green said. "So that's pretty friendly to me. I just think it can do a lot of things in the run game and in the pass game and we can win a lot of games with that."
Green also has impressed Kubiak this year beyond the X's and O's.
"Virgil's a warrior," Kubiak said. "He's beat up, he's had a finger, he's had a toe, you name it — Virgil has not missed a day."
That fighter attitude ties into Green's goals for the 2015 season. Not one for losing, he's committed to bringing a championship home to Denver no matter what.
"To me, I only play this game for one reason: It's for championships," Green said.
"My wife always tells me that I'm a sore loser and she's correct. I am a sore loser. I hate losing, I don't want to lose, I don't accept losing, I pretty much don't care how the game goes as long as we come out with the 'W.' I don't care how many touchdowns I have in a game — if we lose, it doesn't matter. It doesn't count. It's all about winning."
He may not be an artist, but Green is poised for a breakout season, and fans and coaches alike will be able to see his unique palette of skills and how much it can add to the Broncos offense.