ENGLEWOOD, Colo. --Up first on Saturday night will be Trevor Siemian.
Head Coach Gary Kubiak announced after Thursday morning's joint practice with the San Francisco 49ers that Siemian would start and play approximately the first quarter and a half, with Mark Sanchez following and receiving about the same number of snaps.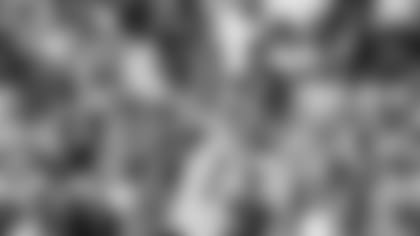 "It will probably be more of a play-count type of deal," Kubiak said.
Rookie Paxton Lynch is expected to play the rest of the game.
Siemian and Sanchez have been listed as the co-No. 1 quarterbacks the last two weeks. Sanchez started the preseason opener against the Bears last Thursday and played the first quarter, with Siemian working the second quarter.
"They should both play with the [first team] somehow, some way this week," Kubiak said. "We'll see how the reps fan out."
Kubiak admitted that he would like to make a decision as to the Week 1 starter after the 49ers game, in advance of the "dress rehearsal" preseason game against the Los Angeles Rams on Aug. 27.
"Would I like to? Yeah. Will I? I don't know," Kubiak said, smiling. "We'll see."