ENGLEWOOD, Colo. --Trevor Siemian has earned the job.
Head Coach Gary Kubiak announced to the team Monday morning that Siemian will be the team's starting quarterback, bringing down the curtain on a competition that had been the team's dominant story of the offseason and training camp.
Kubiak informed Siemian, Mark Sanchez and Paxton Lynch of his decision prior to sharing it with the entire team.
Siemian and Sanchez were considered "neck and neck" by Kubiak at the end of OTAs and through the first few weeks of training camp, but Siemian nudged ahead thanks to his work in camp and in the three preseason games to date.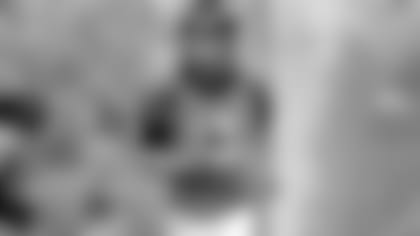 He started the last two games, directing a touchdown drive in each contest during three and a half quarters of work.
Siemian finished the preseason with 27 completions in 43 attempts for 285 yards with a touchdown and two interceptions, and guided the offense to 1.86 adjusted points per possession and 1.64 actual points per possession, the best among the three quarterbacks.
But those numbers do not reveal his growing confidence and presence in the huddle, which was best evidenced by his response after throwing an interception in the second quarter against the Los Angeles Rams last Saturday.
"He came back and said, 'Hey, man, it's going to be a long drive. Let's just do what we do,'" RB C.J. Anderson said. "And we did that."
Siemian also led the offense to two scoring opportunities in as many two-minute drill possessions during the preseason.
Kubiak wanted to name a starting quarterback this week, since the first team is not expected to play Thursday at Arizona and the Broncos open the following Thursday against Carolina.
And in that opener, Siemian will be the man under center succeeding Peyton Manning as the Broncos' starting quarterback. However, he said last week he isn't focused on that aspect of being the team's No. 1 QB.
"The thing about replacing Peyton -- nobody is going to replace Peyton," Siemian said. "Those shoes are a little too big to fill. For me, I'm not reading too much into anything and trying to be the best teammate and leader I can be."