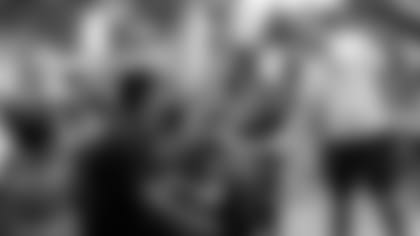 LAKEWOOD, Colo. --Exactly one month ago, Trevor Siemian and the Broncos were still knee-deep in minicamp. In the weeks that followed, Siemian squeezed in a vacation to Ireland as he and his teammates scattered around the nation and the globe.
"It always goes by quicker than you want it to," he said.
But now the clock ticks loudly.
Fewer than two weeks remain until Siemian and his teammates will step onto the UCHealth Training Center fields under the watch of thousands of fans. Most of them will be focused squarely on Siemian and Paxton Lynch, who are expected to split first-team repetitions on a 50-50 basis until one of them emerges as a clear-cut No. 1 option.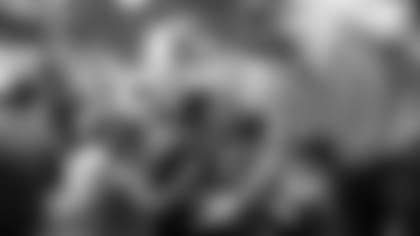 It's a scenario Siemian knows well. A year ago, he split first-team snaps with Mark Sanchez. Siemian earned the starting nod before the third preseason game. Some of his teammates, including wide receivers Demaryius Thomas and Emmanuel Sanders, have said they wouldn't mind this year's choice coming a bit sooner.
"I think it's probably a good thing that the receivers aren't coaching the team," Siemian said Friday morning as a smile crossed his face. "Coach [Vance] Joseph, he'll make the right call for the team, and he'll put us in a good spot to win games."
Siemian isn't focused on when the decision comes -- "for me, I want to be better than I was yesterday," he said.
To that end, his immediate focus is on getting some informal throwing sessions organized to take place sometime next week with other members of the Broncos' passing game.
"So the Los Angeles thing didn't happen," he said, "but, yeah, I think coming up this week we'll get guys together and throwing it a few times before camp, which will be good."
If they happen, they can help with some pre-camp fine-tuning and allow the players involved to have a better chance of beginning work at full speed on July 27.
To be prepared for camp, Siemian worked out, but also emphasized maintaining mental sharpness by re-watching every OTA and minicamp session. Through the tablet playbooks issued to the team, each player has access to that practice video and can review it during their downtime to remain on point.
"I watched all the OTAs, all the reps," Siemian said. "It's a relatively new scheme for all of us, so we're still kind of ironing everything out. But I just went back through and watched everything. I watched how our defense is playing, too, because they've got some tweaks."
Siemian knows that if he wants to get the separation that Joseph says he wants to see at the quarterback position, he will have to find success against a pass defense that appears to be as dominant as it has been the last two seasons.
Every bit of film study of that defense to figure out the tweaks and wrinkles installed by new Defensive Coordinator Joe Woods helps -- especially when he knows he must prove his worthiness of a starting role all over again.
"It's a clean slate for all of us," he said. "That's how I'm approaching it."