ENGLEWOOD, Colo. --Special teams is equal parts precision, execution, attitude and on-field hustle. But none of that happens without the support of the head coach, who must make success in that area of the team a high priority.
That's why when the Broncos opened their voluntary minicamp at the end of April, the most jarring -- and promising -- sight was the emphasis placed on special teams and the vigor at which the Broncos went about their drills. Players attacked their drills and sprinted from station to station.
"'Kubes' is great about that. He's been outstanding," Special Teams Coordinator Joe DeCamillis said during offseason work. "He's given us the same thing as offense and defense."
Precision and execution will come later, but the emphasis on attitude and hustle was evident from the beginning, which is the foundation as the Broncos try to improve their special-teams units in 2015.
Last year was disappointing for the Broncos' special teams on multiple levels. They changed placekickers after 10 games. They ranked 25th in kickoff coverage (25.86 yards allowed per return) and 29th in punt coverage (11.24 yards allowed per return). They were eighth on kickoff returns (25.06 yards per return) thanks to the late-season surge from Omar Bolden, but 21st on punt returns (7.22-yard average).
Improving all of those will be a collective effort, starting with the kicking specialists -- whoever emerges from the quartet of Connor Barth, Britton Colquitt, Brandon McManus and Karl Schmitz. DeCamillis would prefer not to carry three specialists, as the Broncos did late last year with McManus on kickoffs, Colquitt on punts and Barth on placekicks.
That makes the competition one of the most fascinating of camp. It also cannot be distilled to Barth vs. McManus on placekicks and Colquitt vs. Schmitz on punts, because McManus and Schmitz are both the most viable kickoff options.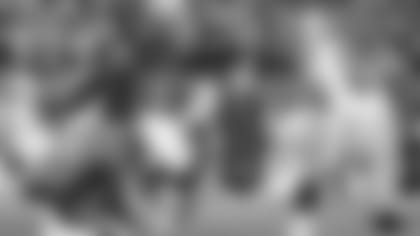 Colquitt heads into 2015 looking for a rebound. His net average of 37.64 yards was 28th in the league. McManus needs more accuracy on his placekicks; after hitting his first four in succession -- three of which came from inside 25 yards -- he went just 5-of-9, including a 33-yard miss against Miami on Nov. 23. That led to the signing of Barth, who missed just one of 18 field-goal attempts in the last six games of the regular season and a postseason loss.
The fluid situation sets up fascinating competition at those spots. The same will be true on returns. DeCamillis said during minicamp that it was "hard to tell right now" if anyone had emerged as a leader on punt returns. The situation is similar on kickoff returns, and in an ideal situation, the Broncos would have one man for both roles.
Beyond the kickers and returners, DeCamillis wants a group that dominates physically. A punter's best friend is a coverage team that wins its one-on-one matchups, doesn't get caught out of position in coverage and limits yardage on returns so well that a returner goes into the game thinking fair catch first. The same is true on kickoffs, with "touchback" substituting for "fair catch."
"The main thing we want to do is we want to play fast and physical," DeCamillis said in April.
A look at some key special teamers: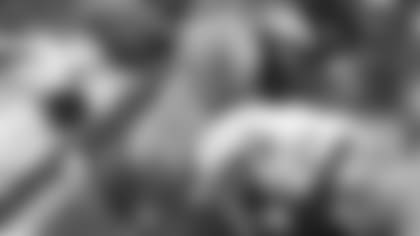 LS AARON BREWER:One of the best at his craft, the Broncos re-signed him to a four-year deal in March that saved them cap room in 2015 but offered Brewer more guaranteed money and more over the life of the contract. All Brewer has to do is maintain his near-flawless pace on snaps.
Brewer is a solid foundational piece for special teams because of his reliability; with him, the coaches don't have to worry about the quality of the snaps and can focus on other areas. He's also athletic enough to get downfield and assist in coverage.
P BRITTON COLQUITT:Colquitt was in the middle 50 percent of punters in punts dropped inside the 20-yard-line (36.23 percent, 15th), and percentage of fielded punts that resulted in a fair catch (36.54 percent, 19th). Some of that was due to the afore-mentioned struggles of the Broncos' coverage units last year, and that meant that the percentage of punts returned ballooned to 47.83 percent, which was 25th in the league.
Punters endure because of their precision, and some better numbers from Colquitt would go a long way toward bringing the Broncos' punt team back toward the league's top quarter.
K CONNOR BARTH: **The drills he did to maintain his form -- which included kicking at lamp posts -- paid off once Barth got another NFL shot, and he was one of the league's most accurate kickers down the stretch after joining the Broncos.
The offseason move of placekicked extra points back 12 yards further increases Barth's value, even though he probably isn't a viable option on kickoffs unless his leg strength has received an unexpected jolt since last year. Barth has never missed from 33 yards or closer as a pro, and has missed just one kick from inside 40 yards since 2010.
K BRANDON McMANUS:The leg strength is there, just as it was last year, when he had the league's fourth-best touchback percentage (70.33 percent), although he had a significant home-road discrepancy (81.48 percent at home; 54.05 percent away).
McManus' road touchback percentage was still above the league average of 50.29 percent, but that's not good enough for a spot solely as a kickoff specialist. He must improve on placekicks, and the broad sample size that the Broncos will consider incorporates practices and games, so every kick counts.
P KARL SCHMITZ:You can't question the raw strength of Schmitz's leg. He possesses a cannon, and his power comes from a smooth delivery that minimizes stress on his leg. But a seven-year absence from organized football means that he is -- quite understandably -- a mystery.
The first question mark on Schmitz revolves around precision punting and other aspects of the job not related to leg strength.
"He's getting better," DeCamillis said during OTAs. "It was little rough to start; he just didn't know what he was doing a lot of times—not punting the ball, but just certain things like where to line up and how we want the ball punted in certain situations, but he's gotten better."
It's more important for Schmitz to succeed at dropping punts out of bounds inside the 10-yard-line with the line of scrimmage around midfield than to simply blast away. Gross punting average is a relatively unimportant metric, and won't determine whether he makes the roster.
The other question is how Schmitz responds under game pressure. Even in the preseason, it will be something unlike anything Schmitz has experienced.
It's not that he hasn't succeeded in a pressure situation; he's on the roster because he nailed his tryout in front of coaches and executives that included Executive Vice President/General Manager John Elway. But it's a long way from D.B. Milne Field -- capacity 2,500 -- in Jacksonville to 65,000 snarling fans at CenturyLink Field in Seattle for the preseason opener.
OMAR BOLDEN: One of the more interesting aspects of training camp could be Bolden's attempt to hone his skills as a punt returner. Nearly all of his returning experience at Arizona State and with the Broncos was on kickoffs, aside from a brief cameo on punts in a preseason game two years ago.
JORDAN NORWOOD:Versatility and special-teams roles will determine who fills the final spots on the roster, so Norwood's abilities on punt returns give him a chance to stand out among a crowded group of wide receivers. Norwood looked to be a good bet to be the punt returner last year before he tore his anterior cruciate ligament and will get another shot this summer.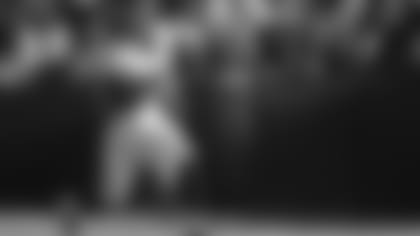 ISAIAH BURSE:The Broncos' primary punt returner last year, he was also regarded as a developmental slot receiver when they signed him out of Fresno State 14 months ago. The change in offensive emphasis means fewer slot opportunities, so if he is to make it back to the 53-man roster, he must deliver on special teams. His 2014 season saw him come close to several breakaways. Those must not be as elusive if he is to stick.
SOLOMON PATTON:He returned kickoffs and punts for the Buccaneers last year, and could be the Broncos' quickest player, so the agile second-year player has a chance to seal the job. Patton's work on offense adds another dimension; he could be an underneath option who also provides the threat of end-arounds and reverses.
Others expected to be in the mix on kickoff and punt returns include wide receivers Andre Caldwell and Kyle Williams and Pro Bowler Emmanuel Sanders, who could fill the secure-hands inside-the-10 role on punt returns handled in previous years by Eric Decker and Wes Welker.
MORE TRAINING CAMP PREVIEWS: