ENGLEWOOD, Colo. --The defense is simpler, but the job description for the Broncos' complement of safeties under coordinator Wade Phillips is a bit different than it was last year.
Their job will not only involve coverage assistance to the cornerbacks -- it will be to attack. With Pro Bowlers Chris Harris Jr. and Aqib Talib set to be left "on an island" more this year than in previous years, the Broncos' safeties can be more disruptive in the middle of the field.
"Everybody else is going to be a lot more aggressive," Harris said in April.
That starts with returning Pro Bowler T.J. Ward and free-agent pickup Darian Stewart, who spent most of OTAs working together to build cohesion -- and positional flexibility.
"He's able to play the ball in the air and I'm able to play down in the box, so we just switch it up -- we're interchangeable," said Stewart.
Being able to transpose Ward and Stewart is just the beginning of myriad possibilities for the safeties. The alignments may not be as static as they were in previous years.
The potential for cornerback Bradley Roby to see some snaps at safety in certain packages could also affect the number of spots that go to safeties, and Phillips said during OTAs that there is a package that gets Roby in at one of the safety positions. But it will not be his primary spot.
"He's pretty proficient at cornerback, so I'm pleased with that," Phillips said May 29. "And that's what we wanted, to make sure he could play that position and be really good at that, and then if we play three corners coming in where he'll play some safety.
" ... We've got three corners that can play, and if we need to move him into a certain package, we will, and we'll do that later on."
BREAKING DOWN THE SAFETIES:
T.J. WARD: **The best thing for Ward as he enters his second Broncos season is this: if the depth at inside linebacker holds up, he should not have a repeat of the 2014 season in which he saw as much work as a nickel linebacker as he did at safety as the second half of the season progressed.
"It takes a little bit of pressure off of me as far as having to take on blockers, offensive lineman and things like that," Ward said.
Ward had the physicality to handle that role, but it confined him and didn't allow him to use his size/speed blend effectively. He nevertheless finished the season in the Pro Bowl, but this year, he should be able to roam a bit more -- which will make him a more disruptive force.
"I'll be able to move around a little bit more," he said. "I think you'll see a lot more running and hitting from me compared to shedding guards."
DARIAN STEWART: **One of the first moves of the new league year was to sign Stewart to replace free-agent departure Rahim Moore. Stewart shed the frustrations of his years with the Rams by enjoying the best season of his career to date with the Ravens in 2014.
Stewart made fewer mistakes, cut his missed-tackle rate and remained healthy last year, citing an enhanced pre-practice and pre-game stretching regimen as the reason why he avoided the nagging injuries that cut his on-field time in St. Louis and hindered his development.
He played with assertiveness in Baltimore, which carried over to this offseason, where he worked at free safety.
"It's my position to lose," Stewart said during offseason work. "When I line up, I feel like at this level you've got to have confidence. When I signed here, I knew it was my job."
Added Phillips: "It's probably his job to lose."
So far, he's done nothing to lose it.
DAVID BRUTON JR.: **The Broncos' longest-tenured defensive player heads into training camp looking to push Stewart for a starting job. His special-teams credentials are unassailable; his captaincy in that phase makes him an invaluable leader as new coordinator Joe DeCamillis looks to restore consistency to the Broncos' kicking, return and coverage units.
But Bruton wants something more, and once again hopes this is the training camp where he ascends from backup to starter.
"I've seen it all," he said in April. "All I can do is keep my head down and keep plugging away. There's nothing really that I can do about the coaches' decisions as far as who's playing which position. I'm going to just play mine and I'm going to play it the best I can. Hopefully they give me that opportunity when I show that I can play as good or better than anybody else."
OMAR BOLDEN: **After switching between safety and cornerback the last two years, Bolden can finally settle in at safety, and spent OTAs working at both the strong and free safety positions.
Just as important as his work at safety will be what he does on special teams; he stabilized the Broncos' kickoff-return unit last year. He spent part of OTAs working on punt returns; he only has three punt returns as a pro (all in the 2013 preseason).
JOSH BUSH:After earning a late-season promotion to the 53-man roster from the practice squad last year, the Lexington, N.C. native saw action after injuries to Ward and Bruton and intercepted a pass in the 2014 regular-season finale against the Raiders. Bush has played just six games the last two seasons, but played in all 32 games during the 2012 and 2013 seasons for the New York Jets.
Among the reserve safeties heading into training camp, only Bruton has amassed more regular-season snaps at safety than Bush; if he can build off that experience and flourish on special teams, he could have a ticket to the 53-man roster.
JOSH FURMAN: **The learning curve is steep for the third of the Broncos' three seventh-round selections, given a relative lack of college experience (just one season as a first-teamer at Oklahoma State). But an off-the-charts workout at his Pro Day -- headlined by a 4.47 40 and a 38-inch vertical jump -- vaulted him into the draft, where the Broncos took a flyer on the high-ceiling, athletic prospect.
Whether Furman can stick on the 53-man roster will depend on his special-teams ability and how he can distinguish his skill set amid a crowded field. But his ability to work in the box against the run and his potential as an extra pass rusher -- both of which he honed in his hybrid role at Oklahoma State last year -- gives him a unique skill set that could separate him in the fight for spots at the back end of the squad.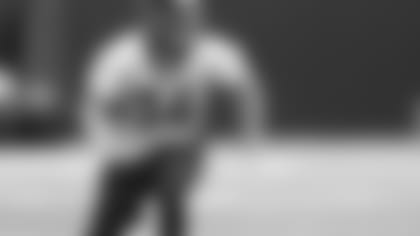 ROSS MADISON:After spending last summer with Washington, the athletic Leesburg, Va. native has his second NFL shot after signing a reserve-future contract with the Broncos in January.
A solid performance for the Blacktips of the Fall Experimental Football League (FXFL) last season helped him earn this chance; he displayed good range and versatility during the team's three-game schedule. An injury limited his snaps during OTAs, but he is expected to be ready for training camp.
COMING WEDNESDAY: Running backs.
How did each of the Broncos' players come to Denver? Find that out for each member of the 2015 defense.