ENGLEWOOD, Colo. --No position group on the defensive side of the line of scrimmage is accompanied by more pressing question marks than the inside linebackers. But they aren't due to the quality of the potential first-teamers or the cohesion they will possess; rather, they're all about health.
Will Brandon Marshall and Danny Trevathan be ready by training camp? And if not at the start, when?
Both are progressing in their rehabilitation. Trevathan did some running during OTAs, while Marshall began running in the week of June 22-26, after organized team activities concluded. Both hope to be back for training camp, but are focused on being ready for the regular season.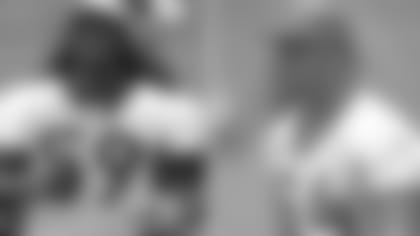 "I'm feeling good right now but I want to make sure I feel great before I go out there again," Trevathan said in June.
Although their roles will be different in the 3-4 than the previous 4-3 alignment, the relative simplicity of the new defense and their offseason classroom work should ease the transition.
"It makes it so much easier," Trevathan said. "We don't have to make too many checks. Basically we just play with the look and just do what we do. We might need some checks at game time, but right now we're just focusing on getting into the defense, lining up, being physical and just making the plays that we need to make."
As Marshall flourished last year following Trevathan's first two injuries, the Broncos buzzed about getting the two linebackers on the field together when Trevathan recovered. Injuries to both in their first game back together Dec. 14 scuttled that.
That set the stage for their offseason of rehabilitation -- and opportunities for other young linebackers as the Broncos look for some to separate themselves.
Todd Davis improved with every game he played in a late-season starting stint after Marshall and Trevathan both left the Dec. 14 win at San Diego with their injuries. Steven Johnson started the second half of the 2014 season after Nate Irving tore his medial collateral ligament. Two third-day picks from last year's draft, Lamin Barrow and Corey Nelson, both played in sub packages and on special teams.
Free-agent pickup Reggie Walker gives the Broncos another experienced option.
"I think the inside (line)backers are doing a good job for us," Defensive Coordinator Wade Phillips said during OTAs. "There's a lot of competition in there, which is good. I think we've got some talented young guys that have a pretty good feel. We've still got a ways to go. There are a lot of calls in there and different things that they have to do -- more so than the outside 'backers -- but I think they're coming along well."
A closer look at the inside linebackers:
DANNY TREVATHAN: **The pain in and around his knee is gone. But this offseason was about rebuilding strength in the knee to try and ensure that a year like 2014 does not happen again. After his first injury, he played just three games -- and finished only one of those.
Trevathan is also in the final year of his contract, so this year is crucial for him on multiple levels. He must prove that he is healthy and can handle a tweaked role in a new scheme. But he's convinced that he will be better as a result of the last 12 months.
"It's adversity. Any time you face adversity like that, you're going to come out on the better end -- you're going to come out stronger," he said. "If you're not getting better you're getting worse. I've been taking every day and squeezing as much as I can out of it to be great."
BRANDON MARSHALL: **When he returns from the foot injury, he anticipates his role will require more adjustment than Trevathan's.
"If I could put it in terms of last year, instead of me playing what I played last year (weakside linebacker), I'm just playing the 'mike (middle linebacker),' and Danny's playing the 'will,'" Marshall said during OTAs.
"We ran some fronts just like this. I'm just going to be where Nate (Irving) was at, essentially, and Danny's going to be where I was at last year. It's the same thing. I think I'll just have to deal with that guard that will come up [to the second level], but I think I'll be fine."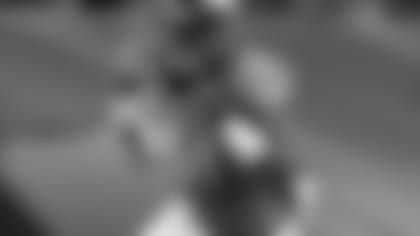 TODD DAVIS:He demonstrated palpable improvement from his first start last Dec. 22 at Cincinnati to the playoff loss to the Colts 20 days later, particularly against the run. With injuries moving him onto the first team during OTAs, that progress continued, and his command in the defensive huddle grew.
He set the stage for that with his work in the weight room.
"Todd has a great work ethic," Johnson said. "Whenever we go in the weight room or something like that, when I want to get lazy, I just look at Todd, you know what I mean? Because Todd's always working. He reminds me of myself when I was a rookie."
Considering that Johnson's work turned him from undrafted pickup into seasoned veteran, that's a good model for Davis to follow.
STEVEN JOHNSON: **The storyline that links the four seasons of his NFL career is the quest to redefine and expand his role. Last year, for instance, he ached to play regularly on defense and be known as more than a special-teamer. Now he wants to be a full-time starter who is more than just a "two-down player."
"In the past I've been a really good special-teams player but I'm trying to make that leap and become a starter and a true leader on this team," he said.
Given Johnson's past success every time his stage expanded, it would be unwise to bet against him. But to do that, he knows he must improve in pass coverage, an area in which he struggled when he had the every-down role in a Week 16 loss at Cincinnati last year.
"I was just like, 'You know, this is a time where certain people can hold their head and really go into the gutter or they can bounce back and become better individuals.' And for me, I believe I've done that," he said.
In training camp, he hopes to make the coaches' choices difficult once Marshall and Trevathan are healthy.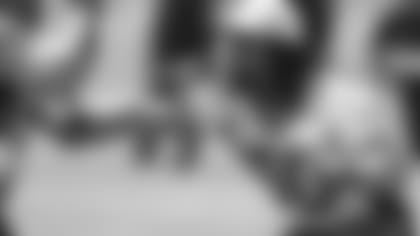 REGGIE WALKER:At age 28 and with seven previous seasons of experience, the ex-Charger is the oldest and most seasoned inside linebacker on the roster. Walker was one of San Diego's key special-teams players last year, and that will likely be his clearest path to a place on the 53-man roster if he can hold off the younger linebackers behind him.
LAMIN BARROW:Most of his work last year came on special teams, where he played with aggression and energy -- but some mental mistakes that the Broncos hope he cuts in his second year.
When the Broncos drafted him last year, they hoped he could add a few pounds and settle in as an option at middle linebacker in the 4-3. His potential role inside in the 3-4 is similar, but when pads go on, it will be fascinating to see how Barrow handles facing centers and guards who reach the second level. If he can hold his own, he could develop into a starter down the line. But first, he will have to distinguish himself on special teams to stick on the 53-man roster.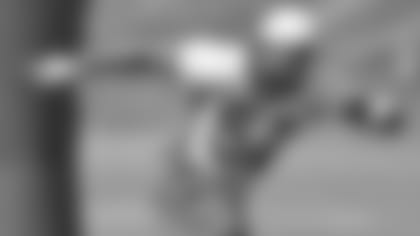 COREY NELSON:Most of his defensive work came last October, immediately after Trevathan suffered a second leg injury against the New York Jets on Oct. 19. Nelson displayed some promise in coverage immediately after stepping into the lineup, but was shifted back to a special-teams role in the weeks that followed.
As with Barrow, Nelson must show he can handle multiple roles, including special teams. If Walker fares well, the 2014 picks could be fighting for one spot.
ZAIRE ANDERSON:The Broncos aren't shy about keeping and using rookie linebackers, and that's part of the reason why Anderson faces such stiff competition: those young linebackers are still on the roster, now fighting for spots. Anderson needs a spectacular summer to make an impression. But until Trevathan and/or Marshall have a full range of duties, the ensuing chain reaction means that Anderson will have his chances. If he makes a big play on special teams, he can expect more opportunities.
How did each of the Broncos' players come to Denver? Find that out for each member of the 2015 defense.