ENGLEWOOD, Colo. —When Chris Harris Jr. and Aqib Talib walked into University of Phoenix Stadium in Glendale, Ariz. last January, they did so as the first pair of Broncos cornerbacks selected for the same Pro Bowl.
Making it once together isn't all that unusual; it was the 24th time in 45 Pro Bowls played since the AFL-NFL merger that a pair of cornerbacks from the same team were selected. But Harris and Talib were the just the second duo to make it with neither being an injury replacement this century, joining Chicago's Charles Tillman and Tim Jennings two years ago.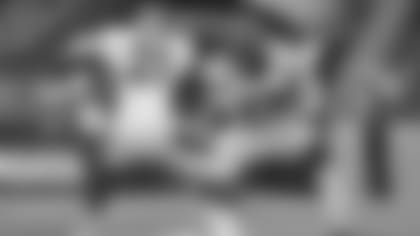 And what Harris and Talib hope to do would be unusual: become the first cornerback duo from one team selected for consecutive Pro Bowls in a quarter-century, since Kansas City's Albert Lewis and Kevin Ross were selected following the 1989 and 1990 seasons.
Why would that be significant? It would make Harris and Talib the first cornerback tandem from one team to play in multiple Pro Bowls together in the free-agency era. None of the seven duos since unrestricted free agency began in 2013 made it back.
Injuries, age and the constraints of the salary cap are all factors. But Harris and Talib are positioned to change that piece of history, although they'd rather be in the San Francisco Bay Area than Hawai'i in late January.
"I feel like we [were] recognized enough," Talib said in June. "It could be better, but if we had finished even later in the season, we would have gotten more recognition. That's what we're worried about."
Both are in their prime years: Harris turned 26 in June; Talib celebrated his 29th birthday in February. And both will find themselves in position to do what shutdown cornerbacks should do: go one-on-one against an opposing receiver. More man-to-man coverage is expected, and the safeties will be more free to attack, leaving the cornerbacks on their own.
For a Pro Bowl duo, that task should not be too much.
Still, two cornerbacks are not enough in the modern NFL. But the Broncos' cornerback depth is strong as well. John Elway made the position a priority in recent drafts, with one first-day pick (Bradley Roby, 2014), a second-day selection (Kayvon Webster, 2013) and two Day 3 choices this year (Lorenzo Doss and Taurean Nixon).
Roby will be busy, and the competition from Webster on down for the No. 4 and 5 spots will be among the fiercest of training camp. But the best thing those young players can do is watch and learn from the Pro Bowlers at the top.
A brief look at the cornerbacks coming to training camp:
CHRIS HARRIS JR.: **With a five-year contract and the recognition that goes with passing both the eye test and analytics, Harris has carved out a niche as one of the league's most effective — and versatile — cornerbacks.
Although he'll be in one-on-one coverage more, Harris' task remains the same. He will work outside in the base 3-4 alignment, and then is expected to move inside to the slot when the Broncos go into their nickel and dime sub packages.
"In the slot, I'm still going to be blitzing, playing man, doing everything that I've always done in the past," Harris said in April.
And he expects that the next time the Broncos face an elite slot receiver like Indianapolis' T.Y. Hilton, he'll be tasked with covering him. In the playoff loss to the Colts, Harris did not draw that assignment, and as Hilton racked up 72 yards on eight receptions, the uber-competitive Harris seethed.
"I mean, that's what God put me on this earth for: for guys like [Hilton]," Harris said during workouts. "I was definitely irritated. But it's a new year. We're going to play him again, so I'm pretty sure I'll be on him this year."
AQIB TALIB: **If the 5-foot-10, 199-pound Harris has more matchups against the smaller, quicker targets underneath, that leaves the 6-foot-1, 205-pound Talib to handle bigger, taller receivers — and even tight ends, as he did in New England in 2013 when he shut down Jimmy Graham, then with the New Orleans Saints.
Talib didn't rank as high on ProFootballFocus.com's rankings as Harris, but he still finished in the Pro Bowl. Most importantly, he expects the simplified defense to help him and set him up for more big plays.
"It's not a real hard playbook to learn," he said during OTAs. "It kind of lets you go play, so we'll be able to play fast. We'll be able to go out and play fast and make a lot of plays."
BRADLEY ROBY: **To most, Roby's rookie season was a success. He immediately stepped in as the No. 3 cornerback, built his confidence, played aggressively against the run and carried that over to his pass coverage, which improved over the course of the season. He played so well that one of the offseason priorities was to find ways to get him on the field more often, which is why the Broncos intend to work him at safety in some packages.
But Roby didn't see the bright spots. He gave himself a grade of C-minus for his rookie season.
Roby's self-criticism zeroed in on his technique. This is often the focus of his extensive one-on-one coaching sessions after practice, when he is often the last player on the field, getting in extra work. They defined his training camp with then-coaching intern Rod Woodson last year and continued with the new secondary coaches this spring.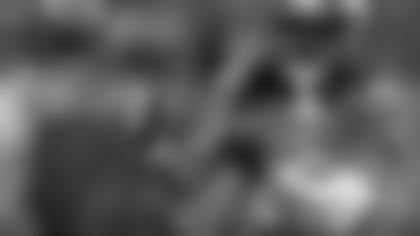 "This year I think I'll be a lot better — a whole lot better," Roby said during offseason work. "If people think I played well last year, then I can't wait to show them what happens this year."
Added Talib: ""He wants to be good in the league. Last year he kind of didn't know what to expect. He's seen what the league was about and he feels like he could be one of the top corners in the league. He's just soaking in all the information that he can. As long as he wants to be as good as he wants to be, that's the first step. He wants to learn. He asks a bunch of questions and his comfort level is very high."
But despite the chatter about seeing some time at safety …
"I definitely want to play corner(back)," Roby. "I really put all my efforts into being the best corner I can be. Safety is cool, but I love the game to play cornerback."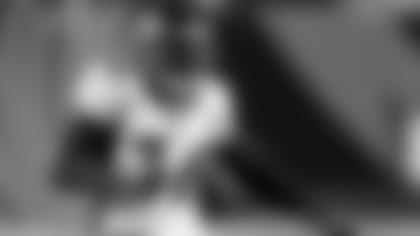 KAYVON WEBSTER:This is a crucial camp for Webster. If he sticks as the No. 4 cornerback, he'll get some work in dime packages, and his ability to use his long stride to get downfield ensures him a role on special teams.
Better health will help his cause. Webster's progress late in his rookie season was derailed when he broke his thumb on Dec. 12, 2013 against San Diego; had he not suffered the injury, he could have been a major contributor in the postseason after Harris tore his anterior cruciate ligament. Last year, Webster missed three late-season games because of a shoulder injury.
TONY CARTER: **Only three players on defense — safety David Bruton, outside linebacker Von Miller and cornerback Chris Harris Jr. — predate the start of Carter's latest stint on the Broncos roster, which began Nov. 30, 2011 when he rejoined the club's practice squad. Despite starting just two of the 38 games in which he's played since then — and being inactive 14 times — he's been a survivor, relying on his speed and knack for big plays, which he demonstrated again in last year's regular-season finale when he returned a fumble 20 yards for a touchdown.
But the Broncos' heavy recent investment in young cornerbacks puts Carter squarely on the bubble. A $1.542 million cap charge after being tendered as a restricted free agent could come into play, but he needs to show that at age 29, he has more potential than the cadre of young cornerbacks nipping at his heels.
CURTIS MARSH:A veteran of 26 regular-season games with the Eagles and Bengals from 2011-13, he spent the last regular season out of football before signing a reserve-future contract with the Broncos last December.
A converted running back who moved to defense in 2009 at Utah State, he's tall (6-foot-1, tied with Talib as the tallest cornerback on the roster) and has long arms (32 inches). This will be his fifth training camp, and over time, the raw edges in his game that resulted from making a relatively late transition to defense have smoothed out. But in a deep group and with two draft picks on the roster, he'll need a spectacular camp to stick.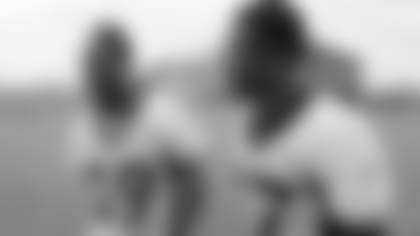 LORENZO DOSS:The fifth-round selection arrived with a well-earned reputation as a ballhawk from his Tulane days, and carried that over into OTAs, with multiple takeaways and the same knack for being around the football and creating explosive plays. In three seasons with the Green Wave, he intercepted 15 passes, recovered two fumbles and broke up 35 passes.
"He is one of those guys that is ball-hungry," said Nixon, his college teammate. "If the ball is in the air, Lorenzo is one of those guys that will come down with it. Him being a receiver [in at St. Augustine High School in New Orleans] before he was a cornerback makes him a great cornerback because he goes and gets the ball."
Despite having a league-best three Pro Bowlers in the secondary, the Broncos ranked 12th in interception rate (one every 35.61 attempts). Doss could distinguish himself if he carries his turnover touch from Tulane to the NFL.
TAUREAN NIXON: **With outstanding straight-line speed, Nixon sprinted onto draft radars and into the seventh round. Nixon ran the anchor on Tulane's 4x100 relay team (Doss was No. 3 and handed Nixon the baton). Nixon didn't make nearly as many plays on the ball as Doss, but he played bigger than his size and displayed a physicality at Tulane that belied his 5-foot-10, 187-pound frame. That should serve him well once the Broncos go into full-contact work.
"You [aren't] going to run by him because he's got 4.3 speed and he hits like a train," Doss said. "He can do it all. He can cover; he's the fastest guy the on the field and then he can come up and play the run game."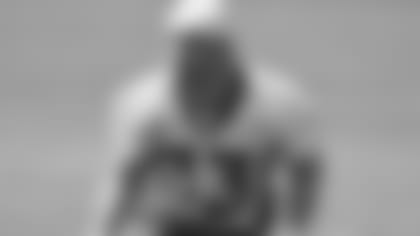 TEVRIN BRANDON:A December tryout with the Broncos resulted in a February contract offer that gave the Monmouth College alumnus the opportunity he'd hoped to find through a slew of NFL tryouts and a stint with the Brooklyn Bolts in last year's Fall Experimental Football League (FXFL).
With two draft picks on the roster, he will have to maximize limited opportunities in order to make an impression and perhaps snatch a practice-squad spot. The story of how Harris broke into the league will offer hope to every undrafted rookie, but Brandon's hill is steep.
Broncos Pro Bowl cornerback Chris Harris Jr. stopped by @Broncos on Wednesday and answered fans from Broncos Country.