SEATTLE -- **In the wake of the Broncos' preseason-opening 22-20 win over the Seahawks, let's revisit the three things to watch that we identified prior to the game:
Mistakes were inevitable for a unit that features three starters without a regular-season snap to their name, and a missed assignment on the second Broncos snap between Ty Sambrailo and veteran TE Virgil Green led to a Cliff Avril sack and demonstrated just how far the Broncos have to go in some aspects.
But despite some miscues, the offensive line spent the first half improving from possession to possession in pass protection giving Brock Osweiler more time to throw as the half progressed. The unit's work in run blocking was consistent; C.J. Anderson, Montee Ball and Ronnie Hillman racked up 6.3 yards per carry, with Hillman getting plenty of yardage to the outside, where Sambrailo was often outside and upfield to make additional blocks.
"We just tried to keep to what we've been taught -- fundamentals and just go play football," Sambrailo said. "At the end of the day, it's just football. So I think we did a pretty good job of settling in there and getting it going."
Added Head Coach Gary Kubiak: "I thought they did some really good things. Early we jumped off; we had a couple of communication issues, but I think once they settled down, they played pretty well."
Veteran Louis Vasquez was the first starter pulled; Shelley Smith replaced him early in the second quarter. Ryan Harris followed him to the sideline later in the period; Michael Schofield, another recent Broncos draft pick in need of repetitions.
And away from the offensive line, additional credit must go to Ball and Hillman, who were quick to identify blitzers and stout as they picked them up.
"Those backs, Montee and Ronnie and C.J. [Anderson] stuck their nose up in there in pass protection and have me the time and the comfort to keep my eyes downfield and find those windows," Osweiler said.
BIG NIGHT FOR THE BACKUP QUARTERBACKS.**
Osweiler flourished in a full half of work as the starter, showing poise under attack, using good footwork to step out of pressure and finishing with 151 yards on 15-of-20 passing. He didn't force passes and played with a command and maturity that is the result of over three years of practice work. This was a crucial night in his development, and he owned it.
Zac Dysert entered in the second half and struggled. He overshot Isaiah Burse on one pass that was nearly intercepted, and had the football fall out of his hands as he prepared to throw on a play that was ruled an incompletion after instant replay. He finished with two completions in five attempts for 14 yards and a 47.9 rating, and the Broncos mustered just one first down on three third-quarter possessions.
Trevor Siemian took over the offense in the fourth quarter and showed the same arm strength and presence that has defined his play on the practice field. Siemian completed five of his six passes for 90 yards, including a 41-yard strike to Bennie Fowler that saw him lead the wide receiver, who reached out to make the grab for the Broncos' longest gain of the night.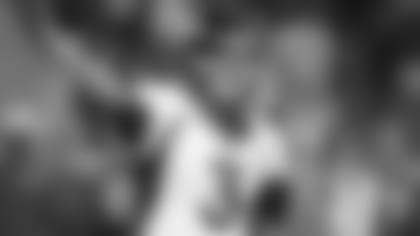 But perhaps his most impressive play came on a third down where he rolled to his right, saw no one open and took off for the line to gain. He fell just an inch short, but remember -- this is a quarterback just nine months removed from a torn anterior cruciate ligament. His willingness to lay out for the first down shows the kind of intangibles that will aid his NFL potential beyond his strong arm and intelligence.
Siemian missed on a chance for a potential touchdown with 5:30 left in the fourth quarter, overshooting a wide-open Dominique Jones down the right seam in the back of the end zone. But his only incompletion barely dulled the shine from an otherwise stellar effort.
"He's been doing some good stuff. He throws the ball really well. He's a very calm young man. He came in and made some nice throws," Kubiak said. "He's got the arm. We'll see if everything else falls in place, but he throws a very nice ball."
DEFENSIVE POSITION BATTLES.**
Among the Broncos defenders who made statements Friday were OLB Shaquil Barrett and DE Kenny Anunike.
Barrett capitalized on extra repetitions while Lerentee McCray nurses a groin injury, finishing with a sack and two quarterback hits. Barrett's pressure was an ideal complement to Shane Ray's work from the opposite side.
"I'm not surprised with Shaq: a natural pass rusher," Miller said. "He might not look like it, but I guarantee you that when you see him on the film, he has a large arsenal of moves. He understands how to pressure and how to stay in the lane and get there. Shaq is going to be great."
Anunike dominated, crashing through the Seahawks' offensive line time after time and finishing with eight tackles, two quarterback hits and a sack. He also helped create a fourth-down stop by breaking through and flushing Seahawks QB R.J. Archer outside, allowing OLB Gerald Rivers to chase him down and force a fumble. Anunike's tenacity and consistency has been impressive at training camp, and he carried it over Friday.
As a collective, the Broncos' defense dominated in the first half. Three sacks ensured that they limited the Seahawks to a paltry 3 yards on eight passing plays, and the Seahawks wheezed to just 29 yards on 19 plays before halftime.