CLEVELAND --In the wake of the Broncos' crazy 26-23 overtime win over the Cleveland Browns on Sunday, let's look at how the Three Keys turned out.
1. GET THE GROUND GAME GOING.
The Broncos showed a persistence with the running game that they lacked through most of the first five weeks, and eventually it found results against the Browns' struggling run defense.
A 26-yard run by Ronnie Hillman that saw Matt Paradis overpower 339-pound Danny Shelton to spring the fourth-year running back free galvanized the Broncos, and helped propel Hillman to his second 100-yard day of the season.
And in overtime, the Broncos were finally able to pound away at the Browns' defense, with six consecutive runs for 27 yards powering the Broncos to within range of Brandon McManus' game-winning 34-yard field goal.
"We didn't abandon it. I tried to hang in there with it," Head Coach Gary Kubiak said. "I thought we ran the ball pretty well today. I think we could still run it better, but we were more committed to it today. We tried to stay more balanced in what we were doing."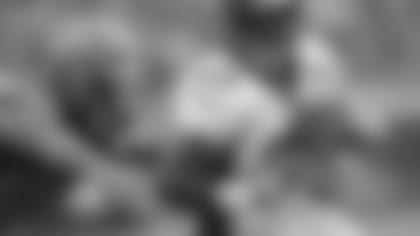 p>But the Broncos' rushing form in the red zone remained poor. A pair of handoffs to C.J. Anderson in the first half netted no yards, forcing the Broncos to settle for Brandon McManus' first field goal.
Hillman picked up five yards on a solitary red-zone run in the third quarter, but a 3-carry, 5-yard performance for the day meant the Broncos left Sunday with just 24 yards on 18 red-zone carries for the season, a 1.33-yard-average that isn't close to what the Broncos need.
Even without DeMarcus Ware and Shane Ray, the Broncos had enough pass-rush punch from their remaining edge rushers, with Shaquil Barrett and Von Miller consistently rattling McCown, who was sacked four times, hit four others and harassed into three giveaways.
Wade Phillips dialed up plenty of blitzes, using T.J. Ward, Chris Harris, Brandon Marshall and Darian Stewart, among others. But it was Malik Jackson who had the biggest effect on a consistent basis, rocketing through the Browns' interior offensive line time after time.
McCown was uncomfortable, and although he completed some passes downfield, he was rarely able to settle in for consistent drives.
WIN THE TURNOVER BATTLE.**
Three bad passes ensured the Broncos would not win this statistic, although the first of Karlos Dansby's two interceptions off Peyton Manning didn't cause any harm after T.J. Ward's tight coverage on Gary Barnidge led to an incompletion on a subsequent fourth down.
The Broncos have the defense to thank for their success in spite of the giveaways. Intense pressure on McCown after the Browns took possession at the Denver 39 following Barkevious Mingo's overtime interception sent them stumbling backward to the point that they punted from their own 43. Only Dansby's fourth-quarter pick-six resulted in any Browns points.