SAN DIEGO -- **By definition, the Broncos' 17-3 win over the Chargers seemed relatively comfortable. The offense never had a snap with a deficit. The defense never faced a situation where one play could put the Chargers in front. The Broncos led by two scores for the final three quarters of the game.
But there was a window -- however brief -- in which the Chargers had a prime opportunity to get back in the game after Mike Scifres dropped a 51-yard punt that was downed at the Denver 2-yard-line. If the Chargers could force the Broncos into a three-and-out, they could potentially take over possession already in field-goal range with a prime chance to score their first offensive touchdown at home in 10 quarters.
Two runs and a catch by Demaryius Thomas that required every ounce of strength in his fingertips to make launched the Broncos out of purgatory. They ran on the next seven consecutive plays, moving past midfield while averaging 5.0 yards per carry.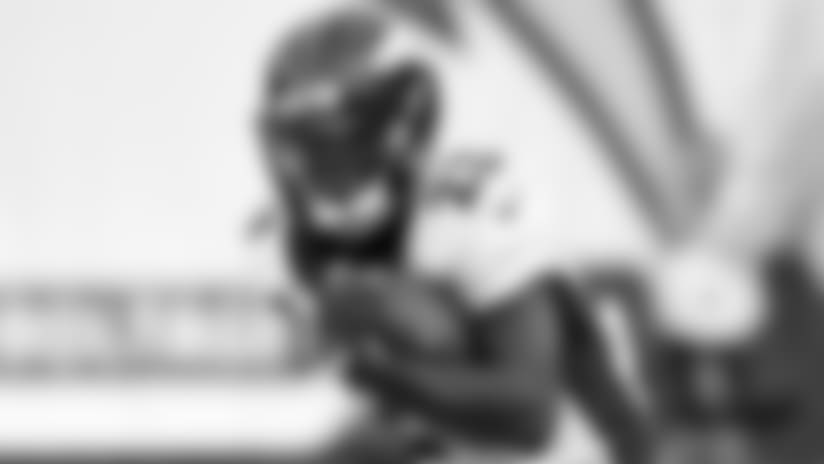 The Broncos didn't score, but they marched 50 yards and chewed up six minutes, 37 seconds of the clock. When Andre Caldwell downed Britton Colquitt's subsequent punt at the San Diego 1-yard-line, the most successful drive you can have without scoring a point was complete.
"It's awesome when you get an offense like that," said DE Malik Jackson. "It's one of those things that you wish for. You want to go out there and you want to have a good defense, and we've got the offense out there just chopping wood, chopping wood.
"It's awesome for our defense, because we get to relax and chill, talk about things and think about things. It just means a lot when you get a chance to relax. It's fun when you're not going back on the field, back on the field, back on the field."
Invigorated by the respite, the defense completed the task by shutting down the Chargers, whose next three drives would net just 29 yards.
"That's what we need. Give us a rest," CB Chris Harris Jr. said. "That's what they're doing with the run game: they're giving us a rest on defense. That's what we need, man. I felt like early in the season, we were just bam, bam, bam, always on the field. Now we're getting that rest."
And that rest allowed the Broncos to finish off a task that began at the beginning, when they unlocked the first of the three keys to the game:
Get off to a fast start.**
It would have been hard for the Broncos to have started this game any better. A brilliantly constructed first series saw the Broncos march 76 yards in eight plays to their first touchdown, a 3-yard strike from Osweiler to Demaryius Thomas.
Denver used multiple formations and personnel groupings on the series, utilizing Juwan Thompson as a fullback in an offset I package, utilizing three-wide receiver packages with backups Andre Caldwell, Cody Latimer and Bennie Fowler and myriad two-tight end looks that resulted in open lanes and open receivers.
The only negative was that the Broncos could not sustain their fast start; they scored just three points after the first quarter. But with the defense shutting down the Chargers, it was enough. "We came out like gangbusters as a team, playing really well," Head Coach Gary Kubiak said. "I thought we looked a little tired at times today but we kept battling. Sometimes on the road like that the key is not making mistakes and playing great defense."
The Chargers' battered offensive line received no respite against the Broncos, who rotated their edge rushers around defensive ends Derek Wolfe and Malik Jackson and brought consistent pressure that led to two sacks, a deflected pass by Jackson and, most resoundingly, Trevathan's first-quarter pick-six.
Rivers was rarely able to get comfortable, and finished with his worst numbers of the season, going just 18-of-35 for 202 yards with no touchdowns, one interception and a 57.1 rating that was his worst in 19 games, since he posted a 31.0 rating at Miami on Nov. 2, 2014.
A fourth sack on the Chargers' final offensive snap was an appropriate way to end the Broncos' siege of Rivers.
3. Don't let the defense re-Charge.
Although the Broncos' defense kept the Chargers offense from sustaining any drives, they only coaxed one three-and-out from San Diego, relying instead on takeaways and field position to limit the Chargers' damage.
But it was Denver's offense that eventually was able to drain the energy from San Diego's defense. After a pair of three-and-outs in the first quarter, the Broncos began grinding out drives. A 14-play, 46-yard march chewed up seven minutes and 18 seconds of the second quarter, leading to Brandon McManus' 23-yard field goal. An eight-play, 47-yard march gobbled up 3:30 of the third quarter, but ended in an interception.
Aside from the touchdown drive to open the game, the most effective series of the game might have been the Broncos' 11-play, 50-yard drive that chewed up six minutes, 37 seconds of the third and fourth quarters and squelched any chance of a San Diego rally.