Just because one team dominates a series for a period of team doesn't mean it's not a rivalry.
Broncos-Raiders is, and remains, a rivalry. It's been that way since the Broncos freed themselves from the sleeper hold in which the Raiders had them locked for most of the 1960s and 1970s until the 1977 breakthrough.
Because the Broncos and Raiders operated on close to even terms for the quarter-century that followed, they established a legacy of hyper-competitive bouts and enmity that endures, even though the Broncos have owned the run of play in recent years.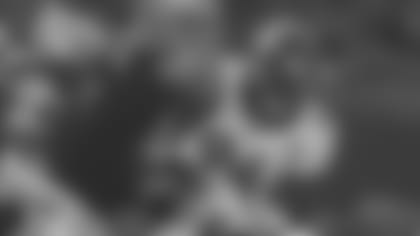 The Broncos have defeated the Raiders seven consecutive times, with none decided by fewer than 13 points. Since 2003, they have swept the season series six times, with five splits and one Raiders sweep, during the 4-12 debacle of 2010.
Following the Raiders' 2002 run to their fifth Super Bowl appearance in 36 seasons, the Broncos have gone 18-6 against the Raiders, including 10-2 at the O.co Coliseum.
These are the numbers, and if you're on the short end of that ledger, you would have to be the New England Patriots of compartmentalization to not have them exact a toll upon your morale.
Last season, current Broncos defensive end Antonio Smith experienced this. After the Texans let him depart in the wake of their coaching change from Gary Kubiak and interim coach Wade Phillips to Bill O'Brien, he signed with the Raiders. There, he worked mostly as a sub-package, pass-rushing 3-technique tackle in their 4-3 alignment.
He also saw the other side of "Raiders Week." It's not called "Broncos Week" in the East Bay. But it did stoke the embers of a team headed for its 12th consecutive season at or below .500.
"As I remember, it was a big deal about the Broncos' perception of the Oakland Raiders that was voiced, and riled the room up," Smith recalled. "As far as the history, I didn't get much into it of how it became like that.
"But they definitely were pumped up about always feeling like a red-headed stepchild. That's how they felt the Denver Broncos' perception of the Oakland Raiders was."
Now, from the Broncos' end, their statements in recent years have almost universally offered nothing but respect for the Raiders, even as they were in the throes of some of their worst seasons.
But it's different now. Oakland's roster has more talent at more spots that at any point since 2011, when they came within a Week 17 home meltdown against San Diego of winning the AFC West. The Raiders are 5-5 in their last 10 games dating back to November 2014 following an 0-10 start.
The ascendant Raiders are young, and still inconsistent. They dropped a winnable game last week to the struggling Bears, and their Week 1 performance against the Cincinnati Bengals brought back horrendous memories of the 2012-14 seasons.
But for young teams, the pendulum swings back and forth, often maniacally. If it does, the Broncos should expect the Raiders' speed and energy to cause problems.
"Definitely. They look good from top to bottom," Smith said. "[Derek] Carr is running that offense. He's doing his thing, and that defense is also coming along. Since that first week, they've got a pretty solid team."
What are the three keys for the Broncos?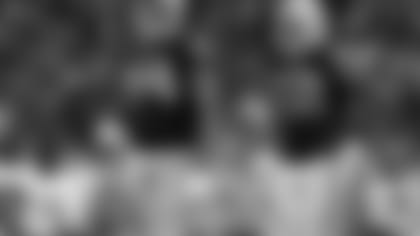 1. CONTAIN OAKLAND'S PASS RUSHERS.
Justin Tuck is proven. Aldon Smith was plucked out of the abyss after an arrest and other off-field issues led to his release by the cross-bay 49ers, and uses his speed and long reach to consistently disrupt opposing quarterbacks.
But with every passing game, more of the Raiders' defensive mayhem spurs from Khalil Mack. Their 2014 first-round pick is like a human tornado, violently dislodging and relocating any object -- human or otherwise -- he encounters.
Lining up alongside him in pass-rush situations during practice and games last year, Smith saw Mack in his embryonic stages. Even then, the ability to shred an opposing blocker in a one-on-one duel was there.
"One day in practice, a coach told him, 'I just want you to set the edge. A tight end should never block you.' A tight end tried to block him one-on-one, and he made it his personal agenda to put him 10 yards in the backfield," Smith said.
"He was impressive from the first day we saw him practice. I mean, impressive, man. I wouldn't even categorize it. People think just because he pass rushes and he's quick that he's just a pass rusher.
"He's strong as an ox, man. He was knocking tight ends five, 10 yards in the backfield every play, and can put his body in some of the most awkward positions and he's strong enough to slam guys out."
The Broncos were able to dissolve Carr's pocket frequently last year. They're positioned to do the same Sunday thanks to a pass rush that already has 18 sacks, matching the 2013 Chiefs for the most by any team in the first four games in the last decade.
Carr is capable of making more plays under pressure because of the vastly improved quality of his receivers. Rookie Amari Cooper runs precise routes that make him look like a 10-year veteran, and Michael Crabtree has looked like the perfect complement to Cooper. Even if Carr is under duress, they're capable of making plays when he gets the football away.
But just as the Broncos' pass rush is the best Carr has seen this season, so are their cornerbacks. Pressure from up front might not always bring Carr to the ground, but if he forces throws to Crabtree and Cooper, cornerbacks Chris Harris Jr., Aqib Talib and Bradley Roby have to be in position to pounce in the same way they did in Weeks 1-4.
DON'T LET THE RAIDERS BELIEVE.**
Oakland hung around during the teams' East Bay meeting last November until the Broncos overcame a series of early miscues to hit fifth gear and sprint through and past the Raiders for a 41-17 win.
C.J. Anderson's 51-yard catch-and-run through four Raiders tacklers encapsulated the day, served as the launching point to his Pro Bowl campaign and ensured the Broncos would leave the Raiders grasping.
But the Raiders' Week 2 win over Baltimore revealed a different team with an altered mindset. As they did last year against the Broncos, they pounced on early Broncos mistakes. Then they sustained it.
First, they rode an improved offense with effective downfield and outside weapons to withstand the Ravens' surge. Then, they had the first of three late-game interceptions in recent weeks, showing that the defense, while still working through some issues, already has playmaking ability in the pass rush and on the back end.
The Broncos have started slowly this year; they're still looking for their initial first-quarter touchdown of the season. If that trend continues, and the Raiders march to an early score, this game will take on a radically different tenor than any others between the teams since Peyton Manning became the Broncos' starting quarterback.