DENVER -- **The Broncos' task is simple: win and they'll have next weekend off.
And even though they're getting closer to full health than they've been in months, the nagging injuries that have cost key players time means that a bye week could be essential to the Broncos' hopes of eventually taking the one final step they've failed to make over their previous four seasons in the postseason.
Quarterback Brock Osweiler has three injuries. So does tight end Owen Daniels. They are expected to play Sunday, along with other starters like T.J. Ward, who is still recovering from an ankle injury. Inside linebacker Brandon Marshall is questionable, but he practiced Friday and could play through an ankle injury of his own.
A week would help them heal -- and, of course, it would give the Broncos a free pass to the divisional round. That hasn't helped them in two of the last three years. That reflects how wild-card teams have fared better in divisional-round play in recent years, going 16-24 in the last 10 postseasons with this format after winning just 11 of 60 games from 1990-2004.
A bye week offers no guarantees -- except an advance to the divisional round, which would not be assured if the Broncos have to wade the hornet's nest that would be NRG Stadium or Arrowhead Stadium next week.
Sunday's game against the Chargers is, in effect, a playoff game. Win, and you advance a round. They must treat it as such.
"[The bye] helps, but you're talking about the week off. You've got to take care of the week," said running back C.J. Anderson, who has dealt with back and ankle injuries in recent weeks and could use the respite, too. "We don't get [any] week off if we don't take care of this week. We've got to take care of the week."
What are three keys to doing just that?
Play a good game from start to finish.**
The "tale of two halves" is becoming tiresome, as you have to go back to the 17-15 win over Chicago in Week 11 to find a game in which the Broncos had near-equal performance in all areas from the opening kickoff to the final gun.
Since then, the Broncos have fallen behind two scores -- and rallied -- twice, and taken two-score leads -- and blown them -- twice more. Only against San Diego did a two-score lead stand up, but that saw the first of the Broncos' three consecutive scoreless second halves, as the Broncos failed to capitalize on multiple chances to extend their 17-3 lead in the third quarter.
Befitting the Jekyll-and-Hyde nature of their play, the Broncos are 3-2 in their last five games. That won't be good enough in the postseason. If they can find consistent, proficient play from beginning to end Sunday, they'll have the kind of performance upon which they can build. They'll need efforts like that to win in the coming weeks.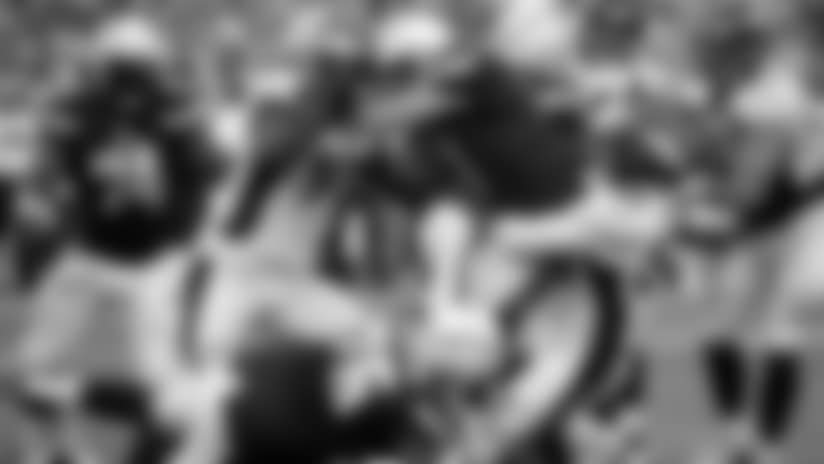 2. Make Philip Rivers uncomfortable.
It's not just about sacks, but pressure. The Broncos racked up their sacks of the Chargers quarterback late in their 17-3 win at Qualcomm Stadium on Dec. 6, but it was early pressure from Malik Jackson on a five-man rush that forced the errant throw that Danny Trevathan intercepted and returned for a touchdown, giving the Broncos a comfortable two-score lead they maintained for the rest of the game.
To counter pressure and good downfield coverage, Rivers has made heavy use of Danny Woodhead running routes out of the backfield. After averaging 4.46 receptions per game in their first 13 games, Woodhead has caught 14 passes in the last two weeks, including three that ended in touchdowns.
"He's a small quick, guy. He has great hands and runs great routes," ILB Brandon Marshall. "He's always been a problem out of the backfield, but we have to put an emphasis on him this week.
"I think Philip leans to him a lot when people aren't open downfield, so we have to be on him this weekend."
Protect Brock Osweiler.**
San Diego's pressure got to Osweiler early in the third quarter on Dec. 6, with Melvin Ingram notching a sack after getting past Michael Schofield. That sack started Ingram's breakout run in December; he had 5.5 sacks in four games last month after posting just 10 in his first 40 career games.
A former first-round pick, Ingram has looked like it recently and turned a corner as an edge rusher -- pun intended. If he breaches the pocket again, Osweiler will have to make good decisions on stepping up and eluding pressure. The young quarterback has improved at that; last Monday was his best performance in this regard. He'll need to continue that with Ingram lurking.