PHOENIX --In nine seasons as a player, Gary Kubiak survived the final preseason roster deadline every time. But he also saw the pain that his teammates endured when they got the call, and developed an empathy that guides him today now that he sits on the other side of the table, having to tell players that there isn't a place for them on the 53-man roster, at least for now.
He knows the bonds players forge, and how leaving those behind, along with an opportunity to make a roster, is heartbreaking for those who do not stick on the roster.
"A lot of those guys are friends for life," Kubiak said. "You still talk to them. You go through a lot with them. Those kids have been living together in that hotel for four, five months together as roommates. They get very close and if you let one of their buddies go, it's hard on them. Sometimes they can't quite see the future.
"I tell them, 'Don't worry about it, just come out every day, have a good time and play hard.' You never know what's going to happen."
This week is the most difficult on the NFL calendar. When asked whether it was the toughest, Kubiak offered another description.
"It's not tough; it's miserable," he said. "There you go -- it's miserable.
"These guys stay with you all offseason, they're with you all training camp and then you have to say, 'No.'"
But the decisions have not been made. That's a message Kubiak wants to convey to his players -- that if you're still on the 75-man roster, there is still time to make an impression.
"We'll probably have two or three guys make our team from this game on Thursday night," Kubiak said. "There might be two or three guys that think they might be here that may go out there and not make the team. That's part of this business. You have to play every week and be ready to go."
And for those young, unproven players who will battle Thursday night in Glendale, Ariz., they have the opportunity to change their lives -- and establish a toehold on a place in the NFL.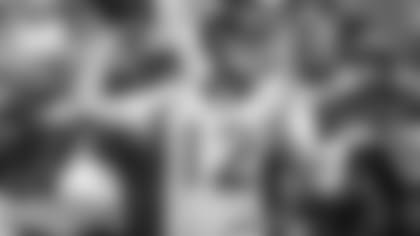 1. OFFENSE: GIVING LYNCH A LONG LOOK
By playing Paxton Lynch from start to finish, Kubiak will give him a chance to play all points of the game -- another step on the "fast track" the head coach has his rookie quarterback on as the regular season is set to begin.
"He's going to play with a lot of young players," Kubiak said. "I thought he could handle his group a little better than he did last week, so he's going to play with the same guys he did last week.
"I want to see him consistently improve. It's not going to be very complicated. He's going to play a little faster and see if he can take another step."
DEFENSE: SORTING THROUGH DEPTH**
The Broncos' defensive line depth took a hit because reserve Jared Crick was forced to move up to the first team in the wake of Vance Walker's torn ACL.
But at other lines of defense, depth remains strong. Outside linebacker is particularly deep; Dekoda Watson, Vontarrius Dora, Eddie Yarbrough and Sadat Sulleyman have all brought punch off the edge.
Rookies Dwayne Norman and Kyle Kragen should see plenty of work at inside linebacker. B.J. Lowery, John Tidwell and second-year player Taurean Nixon will be busy at cornerback.
For quite a few defenders who will play extensively Thursday, the fight will be for practice-squad spots.
3. SPECIAL TEAMS: GIVING RAYMOND SOME MORE REPS
With the punting competition settled after the release of Britton Colquitt in favor of rookie Riley Dixon and Bralon Addison one of the players waived this week, there's more clarity to the punting competition.
Kalif Raymond is expected to get work on kickoff and punt returns. But just as important will be what the rest of the special teamers do in blocking and on coverage; that work could determine who nabs the final spots on the roster.