DENVER - Brand new eats at Sports Authority Field at Mile High Stadium is just one more reason to get excited for the 2015 season.
Centerplate, the hospitality partner to the Denver Broncos, announced on Monday an array of new options to the food-and-beverage lineup for 2015. In a presentation on Monday, Sports Authority Field at Mile High General Manager Jay Roberts talked about the new food and the importance of expanding all of the delicious food around the entire stadium to all fans.
Now, on to the food and drink sampling.
In addition to new food, Centerplate also is rolling out brand new cocktails. It was 11:30 a.m. on a Monday and I like my job, so I didn't sample any of the new drinks but they looked good and they're all made with Colorado Vodka. For those early morning Sunday games, they have a Bourbon Bacon Bloody Mary that features Bulleit with spicy Tabasco Bloody Mary mix and served with Applewood smoked bacon. For any time – they're introducing the Mile High Mule with Colorado vodka, locally sourced ginger beer with a touch of lime and blood orange syrup. Lastly, in homage to the home state, Mile High will feature a Colorado Bulldog that includes Colorado vodka, Bailey's Irish Crème, Kahlua, Cream and Coca-Cola shaken and served.
For the food, I ate my way through all of the new eats at Sports Authority Field - just for you -and have picked out five of my favorite new offerings:
1. Italian Nachos Supreme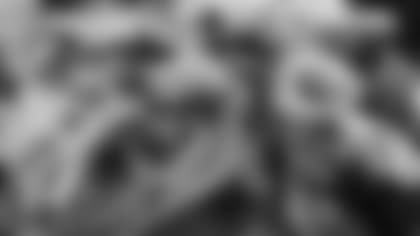 I'm not sure exactly what I expected out of Italian nachos, but these sure exceed my expectations. Considering that I call myself somewhat of a nacho aficionado - these are on a whole 'nother level. For one, the chips aren't chips. They're fried pasta triangles that are then topped with sliced pepperonis, green onions, black olives, banana peppers and shredded mozzarella cheese. The sauce? A mix of alfredo and marinara sauce.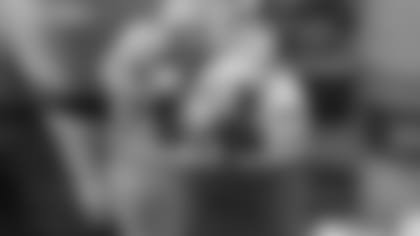 There are so many positives to the fried chicken cones. For one, they're filled with breaded boneless chicken served with either sweet chili hot sauce, green onions and fried rice sticks OR with mashed potatoes, chicken gravy and green onions. Secondly, they're in a cone that's made of bread. Bread as a vessel for your food means that you don't have to be wasteful, you can eat it alone or in one bite with your chicken and it allows for plenty of mobility. Demaryius Thomas hauls in a 50-yard touchdown? You can jump up with your friends, put both hands in the air and not have to worry about putting anything down – but be wary of those sitting behind you taking a bite out of it.
3. Hot Ham and Cheese Pretzel Buns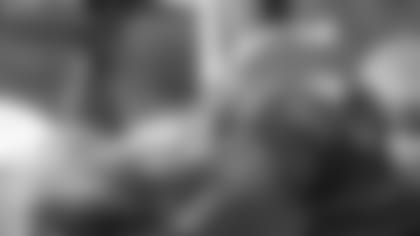 I witnessed many people going back for seconds on this bad boy. The soft artisan pretzel bun is out of this world. In between the buns is pretty good too: thin slices of hot Smithfield Ham and topped with melty, savory Swiss cheese sauce. Just be aware of all exits surrounding your seat in case of emergency and hunger because you're going to want one of these little bites of heaven come game day.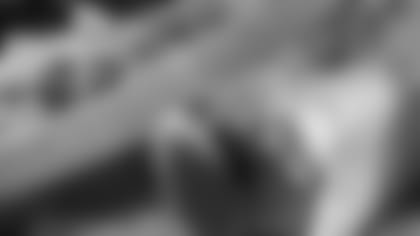 There are some stand out bratwursts on the menu this season. The brats are locally sourced from Denver's own Rome's and Continental sausage companies and weigh in at half a pound. I got to taste the elk and cheddar, jalapeno beer and the Bronco brat – all three were on point. And don't worry about your brat going naked – there are plenty of dressings available including Ed McCaffrey condiments, Budweiser sauerkraut and Amber Bock onions and peppers.
5. Liquid Nitrogenized ice cream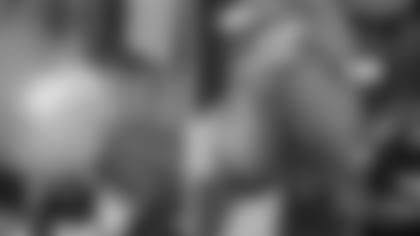 Don't miss out on the classic ice cream sundae served in souvenir Broncos helmets – but also make sure you get you some of the creamy root beer floats. The ice cream is made with liquid nitrogen that makes the already creamy dessert even better. If seated in the club level, Broncos fans can also see the ice cream being made in all it's glory.