KANSAS CITY, Mo. --You might think it was a miracle. You might think it was inexplicable. Or perhaps you just say the Broncos were lucky.
That's well and good. There's nothing wrong with believing in a little magic now and then.
But most -- although not all -- of what we human beings call miracles actually have some logical explanation, even if it's not one we are willing to understand.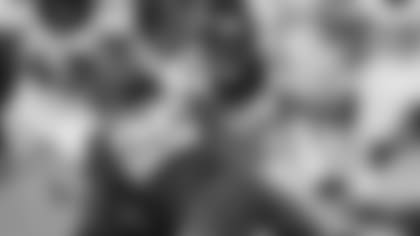 Bradley Roby's scoop-and-score after to give the Broncos a stunning 31-24 win over the Chiefs might seem to defy rational description. After all, why would the Chiefs try that type of run with 35 seconds on the clock in a tie game with the football at their 20-yard-line? It was unlikely to be the kind of explosive play they needed to kick-start a drive to a potential game-winning field goal.
But the moment that Alex Smith handed the football to Jamaal Charles, the Broncos were ready. And they knew what could happen. Charles had already fumbled once, after a hit from David Bruton Jr. at the Denver 6-yard-line 6:40 into the game. They knew that he could fumble again.
Denver's inside linebackers, Brandon Marshall and Danny Trevathan, were doing their usual job shaking off blockers and preventing moderate gains from becoming big ones. They combined to bring down Charles on six of his first 24 touches of the football -- two for Marshall and four for Trevathan.
On one of those first two stops, Marshall noticed something amiss.
"I made a tackle on him," Marshall said, "and I realized he was holding the ball loose."
Marshall and Trevathan are the Broncos' last two single-season tackling leaders. They shared a position at weakside linebacker in the previous 4-3 alignment. They shared arduous rehabilitation work for four months in the offseason leading up to training camp. Now they share control of the core of Denver's defense. They are on-field soulmates. Some of their communication doesn't require any words.
But Thursday night, Marshall turned to Trevathan, shared his intel and made a prescient prediction.
"We're going to be able to get another one out of him," Marshall told his teammate.
The seed was planted by Defensive Coordinator Wade Phillips a day earlier. Phillips' respect for Charles runs deep; two days earlier he extolled Charles' virtues as a running back, and more importantly, as a man.
But Phillips also studied Charles, as he does any player his defense is set to face. He knew that Charles might put the football on the ground. He also knew that his swarming defense -- which so often the last five days has seen multiple players meet at the football -- was capable of negating Charles' explosive runs with big plays of its own.
"[Wednesday], Coach said, 'He'll fumble it to you,' so we took emphasis on that," Trevathan said. "So me and B-Marsh on the sideline, we're like, 'What's going on? He's holding that ball loose. Man, we can get it out.'
"So we look at each other like, 'Man, one of us is going to have to get it out.'"
Elsewhere on the north sideline of Arrowhead Stadium, the players and coaches who understand Charles' skills and technique the best -- Running Backs Coach Eric Studesville and his trio of runners -- noticed something amiss, too.
"Coach Studesville said, 'Did you see the way Jamaal was holding that ball?'" recalled C.J. Anderson. "I said, 'Yeah, that was crazy."
"He just had it in the center," Anderson said, gesturing as though he was carrying a football with his arm squarely over the football and the panels of the football exposed parallel to the ground.
"Usually when you have it in the center like this you're exposed, so when you get hit, you drop it," Anderson continued. "That happens. We talk about it all the time."
With 35 seconds left in regulation, it took Darian Stewart arriving to close a lane and Charles going low to avoid heavy contact, his arm still around the ball as Anderson described. That placed it wide open for Marshall to stick his right hand in and knock the football loose.
Of course, first it took the Chiefs making the playcall that set the Broncos up to capitalize on their preparation.
"I thought they were going to kneel it out, force us to overtime," Roby said. "But they didn't, and they paid for it."
"You never think that you're going to win the game on a play like that," Marshall said. "You think they might run the clock out to go to overtime, or try to pass it to get a field goal.
"For them to run the ball, and for us to make a big play like that, it's a revelation, man."
It didn't come without some sacrifice for Marshall, whose travails with his foot have made his 2015 a painful one.
But as the ball popped free, Marshall felt nothing but joy -- even though he didn't emerge unscathed.
"The next thing I know, I see Roby getting up and running with it, and the crazy thing is, I hurt my finger on that play," Marshall said. "I'm like, 'Aw, my finger hurt!' But I see Roby running, and I'm trying to worry about my finger, and we're trying to score a touchdown."
Marshall was fine -- more than fine, really. Roby crossed the goal line with the 21-yard return, and the Broncos erupted in joy. Head Coach Gary Kubiak gave Marshall the game ball afterward.
There may be another moment like this one for Marshall, and he knows it.
"I'm like, 'Oh, my God.' You never see something like that," he said.
And then Roby was in the perfect spot to make the play, allowing him to join Chris Harris Jr. and Aqib Talib, both of whom had takeaways earlier in the game.
"I kept telling myself, 'You're going to make the play to win the game. If they try you, they're going to pay,'" Roby said. "And that's what I kept repeating to myself the whole game. I saw Chris get a pick, Aqib get a pick. I'm like, 'Dang, man. They're making all the plays and I'm not making any.'
"I got lucky at the end of the game and that came true. Whatever you think really comes true."
Yet nothing about the play involved luck.
Roby played the run aggressively, just as he has since he first arrived at Broncos headquarters and began finding his footing on the practice field. As he endured his daily trial by fire against Demaryius Thomas and Emmanuel Sanders last year, he found confidence through his work against the run. Eventually, his assertive play in that part of his game translated to his work in pass coverage.
But being in the right spot to help in run defense remains a staple of his work. He advanced forward as Charles took the football.
And when Marshall used his knowledge to attack Charles at a vulnerable point, the pieces were in place for one of the most stunning, implausible and off-script endings in Broncos history.
But it wasn't a miracle. Not by a long shot.
The Broncos hold on in the second half against the Chiefs in Kansas City.