The above is a title that might be a little misleading, as most Bronco fans would automatically consider this to be entirely about John Elway.
John Elway is in the argument for the most famous player ever to wear number 7, he and Mickey Mantle being far and away the premier wearers of that jersey, but this is a little more about that number in overall Denver Broncos history.
Back in the day, when the Broncos began play in the American Football League in 1960, and the AFL and National Football League were at war over players and even cities in which to play, the Broncos were the lowest of lowlifes that pro football had to offer.
Over in the NFL, the Pittsburgh Steelers were pretty much in the same boat.  In fact, the Steelers had begun in the 1933 season and as of the start of the AFL-NFL rivalry in 1960, Pittsburgh had never won a single division title in its 27-year history.
In 1963 the Broncos drafted a young quarterback named Mickey Slaughter, and he became the first Bronco to ever wear number 7.  Slaughter was with the Broncos for four years, from 1963-66, and the times were pretty bad for Denver.  In fact, they were awful.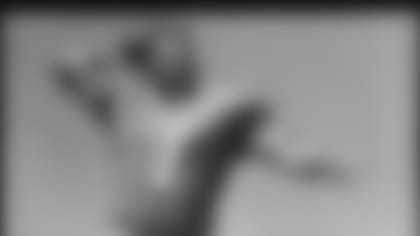 During Slaughter's time with Denver the Broncos were 2-11-1 in 1963, then 2-11-1 again, 4-10 and 4-10 again in 1966.  So during Slaughter's time of being banged around by the opposing defenses, Denver went a combined 12-42-2, an atrocious record.
In fact, for a period of time Slaughter decided to try and change his luck by "doubling up" his number 7 and wearing 14.  But he remains forever as the first player to ever wear number 7.
We will come back to Mickey Slaughter in just a bit.
The Broncos are going to our seventh Super Bowl this year, a tremendous accomplishment.
Every Bronco fan knows that the team's first Super Bowl came in that magical Orange Crush season of 1977, and the quarterback was Ring of Famer Craig Morton, who wore number 7.
Then the Broncos drafted John Elway out of Stanford University, and of course the next five Super Bowls were all quarterbacked by the great number 7, with John Elway's five Super Bowl starts still a record for quarterbacks.
Now, this year,  the great Peyton Manning is the Broncos quarterback, of course, and it would seem he has no connection to number 7.
However, we all know that a huge reason for Manning's decision to come to Denver had to do with how well he felt about the situation here, and a big part of that feeling cam from Elway.
Most people do not know this factoid, but it is true:  the contract signed by Peyton Manning is the only one in the history of football in which the team executive signature is a Hall of Fame quarterback—John Elway—and the player signature is also that of a quarterback who certainly will be elected to the Hall of Fame as soon as he is eligible.
And, of course, this is our seventh Super Bowl.  The only two franchises that have played it the big game more times than the Broncos are Dallas and Pittsburgh, each with eight.
And that brings us back to the original number 7, Mickey Slaughter.
After getting battered and bruised, beaten around and kicked around for those four losing seasons, Slaughter retired and decided to get into coaching.
He became the quarterback coach at his alma mater, Louisiana Tech, and there he coached a talented young quarterback named Terry Bradshaw, the same Terry Bradshaw who went on to lead the previously awful Pittsburgh Steelers to four World Championships.
Mickey Slaughter is still active and we are told attends a lot of the Louisiana Tech games.
He is unknown to many Bronco fans, but remains one of just three Broncos to ever wear number 7, and in his own unique way shares the Super Bowl history of number 7, Denver Broncos.