1. S Walter Thurmond, Philadelphia
Last week:9
A report from the Philadelphia Inquirer suggested that Thurmond is considering retirement. If he chose to retire, it would bring down the curtain on a career plagued by injuries; in six seasons, he played just 50 of a possible 96 regular-season games. Last season was by far his best year, and it's not a coincidence that it was the first in which he played all 16 games.
2. DT Nick Fairley, Los Angeles
Last week:16
Despite his talent, questions over his work ethic linger. How much of his success last year was due to being on a one-year contract, and how much of it was due to playing alongside All-Pro Aaron Donald?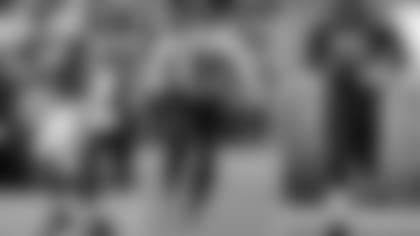 3. S Reggie Nelson, Cincinnati
Last week:18
Despite intercepting eight passes last year, he remains on the market. Age (32) could be a factor, but he has played his best football the last two years, and safeties, if healthy, can often age well because of the mental demands associated with the position; a safety can compensate for a loss in straight-line speed by improving at reading an opposing offense and taking better angles. It's a surprise that Nelson remains available, and he could be a great bargain.
4. QB Ryan Fitzpatrick, N.Y. Jets
Last week:20
Reports swirled last week about Fitzpatrick asking too high a price on the market from some teams, including the Broncos, so a week into free agency, he remains the best quarterback still on the market.
5. OT Russell Okung, SeattleLast week: 23
SIGNED: Broncos (five years)
Unlikely to be ready before training camp because of shoulder surgery, but Okung has allowed just 3.5 sacks per season over his career, per ProFootballFocus.com.
6. G Jahri Evans, ex-New Orleans
Last week:28
Buffalo had Evans in for a visit just before re-signing Richie Incognito, but reported interest in Evans has dropped off since then. A six-time Pro Bowler, Evans allowed just 12 sacks in the last four seasons and 27 in the last nine, according to ProFootballFocus.com, but some of that may have been aided by Drew Brees' quick decision-making.
7. ILB Karlos Dansby, Cleveland
Last week:Unlisted
Although he showed some signs of age last year, the 34-year-old remains effective in coverage and can provide added value with his ability to generate pressure when asked to blitz. The Browns released him Wednesday, and he could be a candidate to return to the Cardinals.
8. S Husain Abdullah, Kansas City
Last week:29
Abdullah played in the postseason after missing five games because of a concussion, but that could be a cause of the so-far tepid interest in the eight-year veteran.
9. CB Leon Hall, Cincinnati
Last week:30
As with some other second- and third-wave free agents, age works against Hall; he turned 31 in December. But he can still be effective, and was scheduled to visit with the Cowboys.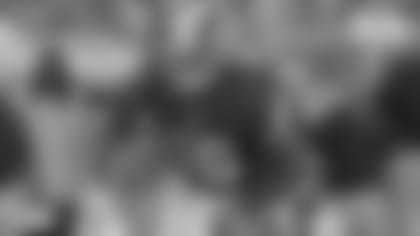 10. RB Alfred Morris, Washington
Last week:34
The less-than-robust apparent interest in a running back with three 1,000-yard seasons and a career 4.4-yards-per-carry average remains a bit of a surprise, although there are concerns about his declining per-carry average (from 4.8 as a rookie to 3.7 last year) and the wear that came from averaging 292 carries a season in his first three years. However, Morris is durable, having never missed a game.
11. Louis Vasquez, ex-Denver
Last week:37
Vasquez visited with the Titans earlier this week, and although he has grappled with nagging injuries, looks poised to land somewhere in the coming days.
12. OLB Mike Neal, Green Bay
Last week:40
13. DE Jason Hatcher, ex-Washington
Last week:41
14. G Zane Beadles, ex-Jacksonville
Last week:42
SIGNED: 49ers (three years)
15. G Geoff Schwartz, ex-N.Y. Giants
Last week:46
Schwartz was to visit with the Cardinals, but after they signed Evan Mathis, Schwartz will have to look elsewhere. Schwartz has missed 19 games to injuries the last two seasons.
16. DE Jason Jones, Detroit
Last week:47
ESPN reported that Jones visited the Steelers, but he left without a contract.
17. CB Patrick Robinson, San Diego
Last week:48
San Diego's decision to sign former Packers cornerback Casey Hayward has Robinson looking elsewhere.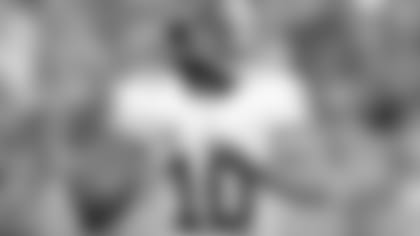 18. QB Robert Griffin III, ex-Washington
Last week:49
Griffin's name remains the subject of ample speculation among teams looking to fortify their quarterback situation. He visited with the Jets earlier this week.
19. WR Rueben Randle, N.Y. Giants
Last week:51
20. RB Arian Foster, ex-Houston
Last week:52
Foster will be fighting history; no NFL running back has ever returned to his previous form after suffering a torn Achilles tendon. The successful comebacks of Demaryius Thomas and Michael Crabtree offer hope; although they are not running backs, their position requires explosion and speed.
21. G/C Manny Ramirez, Detroit
Last week:53
22. WR Anquan Boldin, San Francisco
Last week:56
Still steady, still productive. Boldin did not crack 1,000 yards last year, but the 35-year-old overcame the 49ers' issues to post a respectable 69 catches for 789 yards and four touchdowns. His ability to make plays in traffic and adjust to the football remains strong, and as long as he stays healthy, he could have another two productive seasons as a No. 2 or No. 3 option.
23. C Stefen Wisniewski, Jacksonville
Last week:60
24. NT Kevin Williams, New Orleans
Last week:61
25. CB Sterling Moore, Tampa Bay
Last week:62
26. ILB Zach Brown, Tennessee
Last week:63
27. TE Scott Chandler, ex-New England
Last week:70
A knee injury resulted in his release with the "failed physical" designation, but as he showed during the brief period when Rob Gronkowski was out in Week 12, he can make some downfield plays. What works against him is his age (30).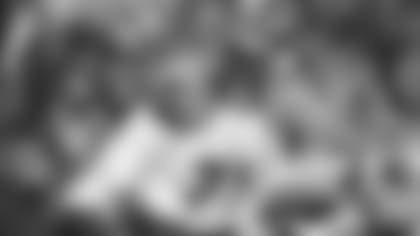 28. OT Andre Smith, Cincinnati
Last week:75
SIGNED: Vikings (one year)
It's not a question of talent, but conditioning and health. The last two seasons have not been kind to Smith, as he has struggled in pass blocking and with injuries. Smith has missed nine games the last two seasons and has only started all 16 games once in his career, in 2012.
29. TE Owen Daniels, ex-Denver
Last week:82
30. S Will Hill, ex-Baltimore
Last week:Unlisted
31. CB Brandon Boykin, Pittsburgh
Last week:83
32. NT Terrance Knighton, Washington
Last week:85
33. ILB Daryl Smith, ex-Baltimore
Last week:87
SIGNED: Buccaneers (one year)
34. C Lyle Sendlein, Arizona
Last week:88
35. DE Wallace Gilberry, Cincinnati
Last week:89
36. TE Jared Cook, ex-Los Angeles
Last week:90
37. TE Garrett Graham, ex-Houston
Last week:94
38. WR Roddy White, ex-Atlanta
Last week:95
39. K Josh Brown, N.Y. Giants
Last week:96
40. DE Greg Hardy, Dallas
Last week:Not in top 100