1. CB Malcolm Butler, New England (RFA)
For all the Patriots have done to consolidate their place atop the NFL in the last week, losing Butler could prove equally detrimental to those efforts. Butler visited the Saints this week, and while the Patriots have the cap room to match almost any offer, their investment in Stephon Gilmore could lead them to hesitate on allocating a high percentage of their future cap space to the cornerback position.
2. G Andrew Norwell, Carolina (RFA)
The Panthers issued a second-round tender for Norwell, which will likely be enough to keep him around on a reshuffled offensive line.
3. DT Dominique Easley, L.A. Rams (RFA)
The first-round tender he received means he'll almost certainly be back playing for new defensive coordinator Wade Phillips in Los Angeles.
4. RB Adrian Peterson, ex-Minnesota
With former Raiders running back Latavius Murray signing with the Vikings, an obvious landing spot for Peterson could be ... Oakland.
5. ILB Zach Brown, Buffalo
Multiple teams have shown interest in Brown after his career season with the Bills, but he might be left with another short-term deal like the one-year contract he signed in 2016.
6. ILB Kiko Alonso, Miami (RFA)
The first-round tender given to him by the Dolphins shows how much they value him.
7. C Nick Mangold, ex-N.Y. Jets
A move to guard could still be in play for Mangold, depending on his eventual destination. For now, he seems to be enjoying his respite, sending out tweets from a field-side seat at New York F.C.'s home opener last weekend.
8. S T.J. McDonald, L.A. Rams
Despite a series of big contracts given out to safeties, McDonald has lingered on the market and could be looking at a one- or two-year deal.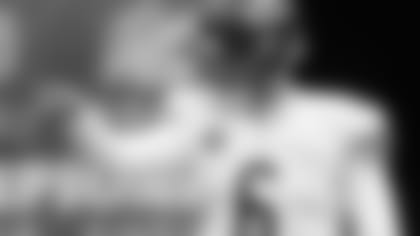 9. QB Jay Cutler, ex-Chicago
Whether Cutler plays again depends on the answer to this question: Is there a team with a quarterback vacancy that is interested in him -- and offers a legitimate chance for immediate success? The Jets have shown reported interest, but they appear a long way from pushing for anything beyond a .500 season in 2017.
10. CB Ross Cockrell, Pittsburgh (RFA)
Pittsburgh rolled the dice with an original-round tender (Round 4) on Cockrell, but it has paid off so far, as there has been no reported interest from other teams.
11. ILB Perry Riley Jr., Oakland
Despite the Raiders' immediate improvement against the run after Riley stepped into the lineup, there has been little market buzz about Riley, and early Thursday reports circulated that the Raiders will visit with Zach Brown, which would make Riley expendable.
12. S Bradley McDougald, Tampa Bay
There is reported interest in McDougald from the Seahawks, who struggled to replace Earl Thomas last year and are looking for a better insurance policy.
13. TE Jared Cook, Green Bay
In the last 10 games of the 2016 season -- including playoffs -- Cook had 42 catches for 553 yards and three touchdowns. Extrapolate those over a 16 games, and you've got production that should have him in someone's starting lineup.
UPDATE: Oakland is expected to sign Cook. *
14. CB Brandon Flowers, ex-L.A. Chargers
An ESPN report linked the Steelers with Flowers as the league year began, but interest in Flowers has been relatively scant, likely due to his recent concussions.
15. CB Darrelle Revis, ex-N.Y. Jets
With charges against him dropped, Revis becomes a viable pickup -- although he faded badly last year.
16. ILB Gerald Hodges, San Francisco
The Chiefs brought Hodges in for a visit, according to The Kansas City Star, but their limited cap room restricts their options, even though he might represent a need for them because of Derrick Johnson's ruptured Achilles tendon.
17. DT Johnathan Hankins, N.Y. Giants
In spite of a frustrating 2017 season, it is a surprise that he has lingered on the market for this long.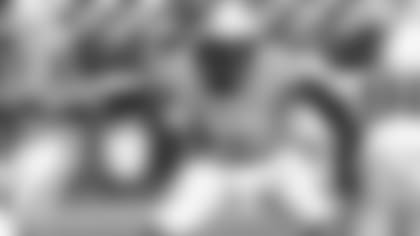 18. LT King Dunlap, ex-L.A. Chargers
Injuries affected him the last two years, and he'll be 32 in September. But he can still be an effective left tackle if he can stay healthy, and he is just two seasons removed from playing the best football of his career.
19. CB Darius Butler, Indianapolis
He showed the versatility to play safety last year, which increases his value as he heads into his age-31 season.
20. CB DeShawn Shead, Seattle
Seattle did not offer him a restricted free agent tender, and in the wake of the torn anterior cruciate ligament that he suffered in the playoffs against Atlanta in January, he might not be ready to play by the start of the 2017 season.
21. G Jahri Evans, New Orleans
The fact that Evans did not sign with a team last year until August indicates that he could be on future editions of this list in the coming months.
22. DE/DT Jared Odrick, ex-Jacksonville
Will the elbow injury that hindered him last year be a problem going forward? And can he recapture the form he displayed in Miami before signing with the Jaguars?
23. ILB Kevin Minter, Arizona
Minter reportedly visited with the Colts and Bengals this week.
24. WR Dontrelle Inman, L.A. Chargers (RFA) -- Round 2 tender
As with some of the other restricted players on this list, the Chargers' tender should ensure Inman returns.
RB LeGarrette Blount, New England **
Could newly signed Rex Burkhead provide the power element to the Patriots' offense that Blount did? A contract that could pay Bulkhead up to $3.15 million this year indicates that is the case, which could mean Blount is out of the Patriots' plans, despite their ample cap room.
QB Colin Kaepernick, ex-San Francisco

WR Josh Gordon, Cleveland
RB Jamaal Charles, ex-Kansas City
G/T Austin Pasztor, Cleveland
S Jairus Byrd, ex-New Orleans
31. WR Anquan Boldin, Detroit
After some deliberation, Boldin told ESPN's Jim Trotter that he plans to play in 2017, which would be his 15th in the league.
LT Ryan Clady, N.Y. Jets

CB Leodis McKelvin, ex-Philadelphia
34. WR Michael Floyd, New England
He's currently on home detention because of the extreme DUI incident that led to his release by Arizona last December, so his career is on hold.
WR Stevie Johnson, ex-L.A. Chargers

DE Chris Long, New England
CB Sam Shields, ex-Green Bay
OL Sebastian Vollmer, ex-New England
Edge rusher Erik Walden, Indianapolis**
He's lingered on the market perhaps because of speculation that his 11-sack season was an aberration, as five of his six seasons from 2010-15 saw him post exactly three sacks. Walden visited with the Titans this week.
S Corey Graham, ex-Buffalo

RB Isaiah Crowell, Cleveland (RFA)
S Aaron Williams, ex-Buffalo
ILB Jelani Jenkins, Miami
OT Chris Hubbard, Pittsburgh (RFA)
QB Josh McCown, ex-Cleveland
WR Kamar Aiken, Baltimore
RB DeAngelo Williams, Pittsburgh
CB Alterraun Verner, ex-Tampa Bay
WR Victor Cruz, ex-N.Y. Giants

DE Devin Taylor, Detroit