On holding the Eagles to field goals early "I think that was critical. We knew that going in. any time you play a fast-break offense, a very talented offense, I thought that was the difference in the first half. We scored in the red area and we held them to field goals on two solid drives. Any time you play an explosive team like that, that is critical. We were able to survive the second half and then I thought our guys adjusted very well in the second half."
On the offense "We are stressing to our guys the preparation and these guys work hard all week in preparing. To do some of the things they do takes a lot of hard work and a lot of studying and a lot of practice. It's all three phases. Our special teams were part of two of those scores today. Our offense is doing very well, but as a football team, we're playing well as a football team. I think that is where you get scoring opportunities – as well as our defense. Right now we're one quarter into the season. We still have a long way to go. We have a lot of improving (to do). Fortunately today, we got out of this game healthy. We have to get ready to go to Dallas."
On the start to the season "Again, like I said, we're a quarter into it. I'm one of those guys who would rather understate, overproduce. We are not anywhere near done with our body of work. We are one quarter into it. I'm pleased with where we are. Truth be told, you can't be better than 4-0 after four games. We'll just try to continue to prepare and do the things necessary to get ready for each week, including Dallas this week."
QUARTERBACK PEYTON MANNING
On how he stays grounded after a 4-0 start and a great offensive performance each other "Well, it's really not hard with our schedule. We have a tough road game next week – another unfamiliar opponent. When you play these NFC teams, especially with new defensive coordinators, they are tough to prepare for because you prepare for the short amount of film that is available and you have to be prepared for a lot of unexpected looks. It's really not hard – every week you have to prepare hard and grind to get ready for the next opponent."
On breaking the NFL record with his 16 touchdown passes in four games "The recaps don't mean a whole lot. It was a good win because it was this game and we'll learn from it and we have a tough test next week playing a team – like I said – that we're unfamiliar with that is a good football team that is tough to play at home. I think we'll enjoy this win and we'll learn from it, but you have to move on to the next week pretty quickly."
On having three-consecutive  80-yard drives without a third down "That's good execution on first and second down. We didn't have penalties, we didn't have mistakes that were putting us in first-and-long, second-and-longs, third-and-longs. We had some of those in the first half. You don't have to be in third down if you are doing your job on first and second down. Certainly that can put a lot of pressure on a defense – keep them from being able to to their third-down package and substitute. That was good today."
On setting the Broncos scoring record
"I think we have high expectations for ourselves and wanted to go out there and score a lot of points and do what we needed to do to win the games. We were able to do that today."
On things the team can improve on
"There's always things you can improve on. I know there are some things that I could have done better personally, but I'm sure everybody feels that way in this locker room. That's how you get better, those little details, getting better at them and going out there and fixing them."
On Peyton Manning having only 11 incompletions in two games
"He's an exceptional player and he prepares like nobody else. He's kind of the catalyst for getting everything going.
WIDE RECEIVER ERIC DECKER
On executing in the second half
"That's something we did well last year too, we make a few adjustments and find our second wind. That's something that we train for, is to play 60-minutes and be able to finish in the second half. That's what we do best, we have a lot of confidence in our locker room that we're going to score, we're going to shut them down defensively and put the games away."
On scoring a lot of points
"We don't even look at the scoreboard, we look up at the end of the game. It's fun to score a lot of points and to be an explosive offense; an explosive team really. Our special teams scored 14 points today. We just know that every drive we can score, and if we keep that mentality and do everything we're supposed to we'll be ok."
On making the biggest improvement from last year in the Red Zone
"I'd say that's one. I'd say starting the game off too, that's another. The red area, it comes to film study. And this year we have more threats so we're able to do different things with their defenses and with their schemes are. It's just fun when we get down there. Our mentality is no one is going to stop us and we're going to score every play. That's something that we've done very successfully in the first four games."
LINEBACKER SHAUN PHILLIPS
On getting pressure on Michael Vick
"Again, football is a team sport. It's not one guy that's going to beat you – it has to be 11 guys playing at the same time. That's why football is the greatest sport in the world, because it takes 11 guys to be on the same page at the same time."
On so many players on the defensive line getting involved on the rush
"Yeah, we were able to apply a little pressure. Again, when we get to apply pressure, it's because those guys do a good job in the secondary. That's what it's about. That's why football – again – it's a team sport. In order for us to get sacks, the guys in the secondary have to do what they do. And in order for them to throw the ball, we've got to stop the run up front. Great team victory – we're going to enjoy it and get ready to go back to the drawing board to get ready for a good Dallas football team."
On whether playing against the Broncos' offense in practice helps them in games
"Yes, of course. We're competitive. People think that since Peyton Manning's out on the field, we go out there and he just dices us up. We're not having that. We're competitive and we use that as a challenge. We go out there and win. We go out there to win every single day at practice, whether Peyton was quarterback or whether Brock (Osweiler) was quarterback. That's our attitude."
LINEBACKER STEVEN JOHNSON
On what he saw on the blocked punt
"It was like a light. Usually, I'm blocked. I'm accounted for. I was just unblocked and I was like, 'Whoa.' So I went straight to the punter, didn't necessarily know what I was going to do and how I was going to block it. I just stuck an arm out and it happened – and then scoop and score. That's something we work on every day throughout our turnover circuit in practice."
On the special teams unit's performance today
"We take pride in that. We take pride in blocking for Trindon. We want to be known as one of the better special teams units in the whole NFL. Every week, we go out and we just work hard and try to execute those different positions. We make plays on kickoffs, we make plays on kickoff returns and hey, we're just looking forward to getting better."
On scoring his first touchdown in the NFL
"It feels good. It's still kind of surreal to me. It will probably set in tonight when I'm just sitting at home playing video games or something. It was good, a good feeling, and I'm just looking forward to next week."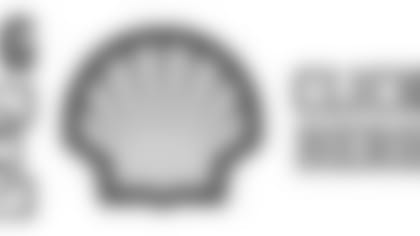 ](http://www.denverbroncos.com/coffee)