On facing the New England Patriots next week in the AFC Championship Game
"Well, I think I'm just going to enjoy this one first. It hasn't sunk in. We'll dig into that tomorrow. We'll enjoy it tonight for what it is. We're very honored and pleased to be in that position."
On converting third downs and if he was more aggressive than he was last year in the playoffs
"I'm not going to bite on that one, other than I think you kind of adjust to your football team as you go. Our guys have proved to be pretty efficient. We knew it was going to be a big part of the game tonight—our third-down conversions both ways, defensively and offensively. It was a little bit of a bugaboo last time we met the Chargers. Time of possession also. First and second-down run attempts—I thought our offense ran the ball a lot better. We've got a good passing game, I think our regular season stats kind of proved that on the season. I think it showed a little bit tonight, even in some tough conditions."
On Manning leading two big third-down conversions last drive
"It's huge. In crunch time, that's what you needed to do. I think he's done that for a long time, and he did another superb job tonight."
**QUARTERBACK PEYTON MANNING
"We have worked situations all week. I feel like that game last year forced us to address those types of situations all season long. We've worked it in training camp, we've worked it in the season and Coach Fox has called for it in situations. He doesn't exactly tell you what the situation is going to be—offense vs. defense. So you're having to kind of play that game in practice. It was nice that all that hard work paid off for us in that situation. The third-and-15, certainly it was a no-brainer there what you had to do. It was really disappointing that we were even in that position. We had been so good on first and second down the entire game, and we had a penalty, had run for a negative loss, had an incompletion. Great play call by [Offensive Coordinator] Adam [Gase]. Really was a big-time play call. Got them in the right look and a good catch by [TE] Julius [Thomas]. The second one was another good route by Julius. I thought you saw that all game, Adam putting different guys in different positions. Certainly two huge third-down conversions, which were the difference in the ball game."
On Julius Thomas' first-down catch on third-and-17 on the final drive
"Julius was huge all game. He's been huge all season. I think there's been a lot of changes since last year. We are much more experienced. We've been through a lot and have been in different situations. Those were two huge plays. I really loved Adam's aggressive calls. Julius and I have spent a lot of time working on those particular routes – after practice, in-practice. To me, that is one of the most rewarding parts of football. When you put that work in off to the side or after practice and it pays off in a game, it really makes it feel like it was worth it. Those two plays specifically were certainly worth the hard work."
On third-down conversions on the final drive
"Third-and-17, you know you're going to have to hold the ball a little bit longer just to give guys a chance to get down the field. It was the perfect call against the perfect coverage, which you may get one or two of those a game. It certainly came at a good time. Adam dialed it up, it was something we worked on and it was nice we were able to execute."
On if he exhaled after the game
"Yeah, absolutely. We have been in a position like this before except this time we found a way to get it done, and on to the next opponent."
On the defense getting better
"It is, but it's still a work in progress. I know one thing, we can't get complacent where we are, and we have to be a much better team because we have a much better quarterback and team coming in here next week."
"We have another opportunity to keep progressing and moving forward, that's what we're looking forward to just getting ready for this game."
DEFENSIVE END SHAUN PHILLIPS
"We just want to play together—there's no statement. San Diego is a good football and obviously have been hot right now. They made a big statement saying that they were playing playoff football the last five games of the season and then into the playoffs. They were playing playoff football when we weren't and we were able to play playoff football today so that's why we came out with the victory. But they're a really good football team and we respect those guys so much and we're just thankful to get a win."
On getting after QB Philip Rivers in the first half
"Well, anytime you get a hit on a quarterback it's always good because you get a sack, that's one less completion that they could have completed or a touchdown, whatever you have it may be. It's always a tempo setter. I think me and [DE Jeremy Mincey] 'Mince' got our sacks on the same drive. It's just tempo setters and as a D-lineman that's one of the things you look forward to is getting sacks. The more you can keep pressure the more your quarterbacks get fidgety in the pocket."
On the game next week vs. New England
"We're looking forward to it. Obviously we're the two best teams in the AFC because we're playing for the AFC Championship, so what more can you ask for? That's what you want as a football player. [QB] Tom Brady is my second favorite quarterback behind [QB] Peyton [Manning]. I really like Tom. I think he's a great player and a great person but what better way to do it? You want the two best teams going head-to-head and that's what's going to happen."
WIDE RECEIVER DEMARYIUS THOMAS
On the play of TE Julius Thomas
"He did make big plays, and we needed those. We always preach about someone making a play and Julius did that to help us convert and he did it twice. So that helped our offense to keep the ball and finish it."
On stepping up when it mattered the most
"That's the main thing, someone stepping up as a  group. Julius made some plays and like you said [San Diego Chargers QB] Philip Rivers did make some plays and we knew they had an explosive offense coming in. We fought, we kept fighting and we came up with the win."
On the game against New England next week
"They have a great football team, and they beat us a couple weeks back and our main focus is to see what they do that's helps them keep winning. We're going to work on it this week and hopefully come Sunday, whenever we play, we get the W."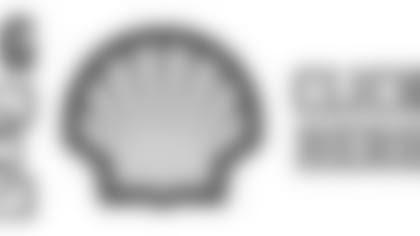 ](http://www.denverbroncos.com/fans/coffee.html)