DENVER BRONCOS INTERIM HEAD COACH/DEFENSIVE COORDINATOR JACK DEL RIO
Opening statement
"OK, let me discuss the injury list that I have here for you. First, [S] Rahim Moore with a lower leg injury, did not return. [TE] Julius Thomas also had a lower leg injury and then [WR] Wes Welker had a concussion. Those were the three I was given on the injury list. Great, great night of football. Two very good football teams going at each other. I thought our fans were tremendous. I was told on the way in we only had 74 no-shows, which means that place was full and rocking, and it was awesome. So I appreciate it that the fans were out there. It was a good, hard-fought game. It's a good football team. We knew that coming in. We were able to sack their quarterback a little bit and not allow them to sack ours. We had the one little miscue where we kind of messed up an exchange there and gave them the ball, but the defense responded and got the ball back immediately, so that was a huge turning point to respond like that defensively. I believe [LB] Danny Trevathan was involved on the hit and that was a nice play for us to kind of turn the momentum that they were trying to get there. Again, a good home victory in the division. We know we're going to see them again in two weeks and we know that will be another tough game, but we'll enjoy this one tonight. Any questions?"
On the performance of the offensive line
"We talked all week about feeling like we've done a pretty good job all year of keeping our quarterback from being hit and being hit very often. I thought they responded well against a very good front. They gave us time and were able to run a little bit and just do things we needed to do to put up points and win. Obviously, the line gets a lot of credit. They were under fire last week because [QB] Peyton [Manning] got hit a few times but they've done a great job all year and I was proud of them. We knew this was going to be a game where you had to play well in the trenches to have a chance."
On what he thought about Ball having two touchdowns tonight
"Loved it. Loved it. He has a nose for the end zone, and that's one of the reasons he was drafted and brought here. He was a productive ball carrier in college, and it was great to see him get a couple of scores tonight."
On the protection from the offensive line
"Protection was great. The running game was solid. We had a good mix. The guys up front did a great job and answered the bell. They had a great challenge against an excellent defense and an excellent pass rush. Those guys did an outstanding job. It was critical to the game."
On the Broncos' wide receivers
"Eric [Decker] and Wes [Welker] and DT [Demaryius Thomas] – whoever is guarding them out there, it's our job to try and get them the ball. So, there wasn't necessarily one particular guy. We trying to give them a mix of routes, crossing routes, taking some shots down the field. It was a good play by Demaryius on that deep one early to maybe get them on their heels a little bit, and we were able to take some stuff underneath after that."
On the fumbled handoff exchange and his tackle on the play
"Obviously you hate to put the ball on the ground. We preach ball security all week, not having fumbles or any type of turnovers. So I hated that. It was a third-and-1. I was just trying to hurry to get the ball in Montee's hands. They were kind of blitzing, and I rushed the handoff and didn't give him a good handoff at all. [Chiefs LB Derrick] Johnson picked it up and I was kind of right there. That was an interesting turn of events. Obviously, you're not feeling real good leaving the field and then they turn around and fumble right away and I think we go on and score. Pretty critical series there."
On redeeming himself after the fumbled exchange
"Yeah. As a man, I have no problem – I most definitely take the blame for that fumble because its his job to hand me the football and its my job to get it. So I'm going to look at film and correct that but I did a great job of forgetting about it. Peyton did a great job of forgetting about it and just moving on because there is still a game to play."
On the Chiefs defense being as good as advertised
"Yeah, they're good. They played a great game today. The play with a lot of heart and they play together and that's dangerous for a defense."
On being the first rookie to have a multi-touchdown game since Knowshon Moreno in 2009
"It feels great, I didn't know that. First off, I have to give a lot of props to the offensive line because they did a great job (keeping) Peyton on his feet and also making holes for us running backs. We just made great reads and executed."
WIDE RECEIVER DEMARYIUS THOMAS
On whether he's happy with how the team won
"We can play better. We're glad that we won, but we can play a lot better. We're going to go back and watch film and try to correct that. We went three-and-out three times in a row. We can't play football like that."
On whether this was a statement game
"I don't know if it's a statement game. It's two great teams playing each other trying to get the win and get the lead in the division. We knew it was a great team and we knew it was going to be a 60-minute game. We came out on top because we were just making plays."
On how the Broncos can play better
"We preach about all the time it's first, second, first down. We didn't do so well on first down when we ran the ball — we probably got 2 or 3 yards. We want to be manageable — second-and-5, third-and-5 or whatever. We didn't do so well. I think we can do better as a whole group."
On whether this was his best game as a member of the Broncos
"I don't know. I've got to go back to the film and watch it, but statistically, yes. But again, I want to just keep on getting better. Everything I did and everything I do, or any success that I have, I always take my hat off to my teammates because those are the guys that allow me to make a play – by the other 10 guys on the field doing their job. So it was my best game and I'm looking forward to many more."
On taking a step forward in the AFC West
"It's huge. But again, we're not going to stop to celebrate. We're going to enjoy this tonight for 24 hours and then get ready for another really, really good football team – in New England, on their turf. We have a long way to go. But again, I keep using the message 'chopping wood' and that's what we've got to keep on doing – chopping wood to get better."
On what 'chopping wood' means
"Well, chopping wood means when you've got a big sculpture of wood and you chop wood – and at the end of the day, you have a final sculpture. Whether it's a Denver Bronco head or a Medusa head, whatever it may be. But you keep on chopping wood. I mean, a piece of wood is whole before you get to it, but once you chop away at it, chisel away at it, you get your beautiful sculpture. And that's what we're looking to do."
On having a chip on their shoulder
"Without a doubt. We heard all this hoopla about which offense is best, which defense is best. We just wanted to go out there and play our style of football – and that's physical. We gave up a few things but that's the game of football. You can coach from that and get better."
On the forced fumble by Trevathan being the biggest play of the game
"That was Danny (Trevathan) that came over there – I'm going to take it back to the sideline. Me and him were over there, coach Smith was on us hard and I look over to him and said, 'hey, a big play is about to come now.' I love the way Danny plays. He goes out there and plays hard every time. Like you said, it was a huge turnover for us and they didn't get any points out of that."
On beating an undefeated team
"That's our style of football. We like to keep that point total down. We got this win, we're happy to get this win. We'll see those guys in two weeks – they're a good team."
On what he learned from the game that he'll apply when the teams play again
"Right now, a lot of clutter going on in my mind. So it's watch the game film, get back, take good notes, try to make adjustments off of that and try to build on it."
On controlling the line of scrimmage on both sides of the ball
"We were just trying to be physical and force our will up front. It was going to be a physical game. We know they like to run the ball and they know they like to get after them on the defensive line – their defensive line getting at our offensive line. So both sides of the ball, both lines, played pretty well tonight."
On starting off a tough three-game stretch with a win
"Hey man, it doesn't matter to us. They line it up. They scheduled it. So we take it one game at a time and that's all we could do. You can't look ahead in this league. You look ahead, you'll be getting an 'L.' So, one game at a time. Next up is New England and that's that."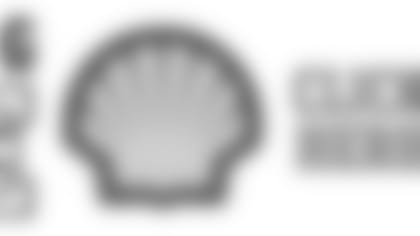 ](http://www.denverbroncos.com/coffee)