AFC CHAMPIONSHIP TROPHY CEREMONY
EXECUTIVE VICE PRESIDENT OF FOOTBALL OPERATIONS JOHN ELWAY
On what this team has accomplished this season"I tell you what, it has been a terrific group, they have worked their tail off this whole year, I am excited for them. They have been – the coaching staff, the players – most of all the greatest fans in America, right here."
On the team's performance against the Patriots"I tell you what, it is a great tribute to these players, this staff, I couldn't be more proud of a group of men ever in my life. This goes to them."
On what it means to beat the Patriots and Head Coach Bill Belichick in this stadium"Bill is a great coach, a Hall of Fame coach, it's a great organization. This was a great game, two great organizations. We happened to end up on top, and they had a great season."
QUARTERBACK PEYTON MANNING
On what it was like to go out today and win with a 400-yard performance"Well, Jim, it is certainly very rewarding when you put a lot of hard work into an offseason, into a regular season, and it pays dividends with a huge win, winning the AFC Championship today. Like John (Elway) said, we couldn't have done it without these fans. This team has been through a lot, we've overcome a number of obstacles this year, so it has been very gratifying to be a part of this team. We have kept our nose to the grindstone, we kept persevering, and it felt good to get this win today."
On what it means to personally have that trophy back in his hands and go back to the Super Bowl"I've always been an AFC guy, and I was glad to stay in the AFC when I came here to Denver. I am biased towards this conference. What a heck of a day for football today, unbelievable weather, playing a great team. Great coach, great quarterback, great players, it was great to get this win."
WIDE RECEIVER ERIC DECKER
On how sweet this is, especially after how last season ended"You know, it's a moment that I'll cherish forever. What we've been through, throughout the year, how we finished last year – everybody deserves to be at this point and I think it just shows how we stuck together and we finished. Now we've got an opportunity to play in the big game in a couple of weeks."
On finally being able to celebrate a bit today"Very fortunate and blessed to be in this situation, so you have to enjoy it. And I think all the hard work, again, that we put in throughout the week paid off. New England is a tough team. They know what it takes to get to the Super Bowl. They've been in this game a lot. For us to come out and play how we did, it was very fun, very exciting and we're definitely going to enjoy this."
On how it feels to be close to accomplishing what the team has sought out to achieve"Well, the next step – the building block to our chapter. We've got a lot of work we have to do in two weeks. But, again, to be there, to get there – it's a sweet feeling. And I think a lot of us are going to obviously cherish this today, tomorrow – and then get back to work and see who we've got."
DEFENSIVE END SHAUN PHILLIPS
On going to the Super Bowl"It's huge. I've been on some good football teams that were projected to win it, or projected to even go, but that didn't happen for us, but now we're on a team and we're going to the Super Bowl, and I'm excited."
On what he was thinking with the confetti coming down. 
"I'm thinking, 'It's surreal.' When you play this game, you play to win Super Bowls. You want to win as much money as you can, earn as many Pro Bowls, All-Pros as you can, you want all that. But you also want to win a Super Bowl in this league." 
On if there was a magic moment"The magic moment was a guy like you doubting us, calling us average, saying we were average at best defense. You said that. I quote. I saw you. And I spread it amongst the locker room, and guys started playing better and stepping up." 
On taking control of the game"It's kind of hard to say just because you look up at the clock and you're like, 'Wow, we've had the football for so long. We were just executing plays and just chipping away at the iceberg. And it's just how the game fell."
On how it feels to win"It's surreal. I want to go celebrate with my family right now."
On how much he feels he's grown since the Broncos last played at MetLife Stadium in September"Oh, man. It seems like it was like last year. Well, forever ago. Because technically it was last year. But it felt like forever ago, that game – I really can't remember much about it just because everything is so fast in the NFL. You're onto the next week, onto the next team. I feel like for myself, I've made great strides and I've kind of on track at the right time."
CORNERBACK DOMINIQUE RODGERS-CROMARTIE
On keeping Brady in check without Chris Harris Jr."First just give it up for Chris who was like a coach being out – he stayed on the sideline. He told us most of the time where they were going to run it or what they were going to be in. You have to give it up for Tony Carter and Quentin Jammer and for Kayvon (Webster) for filling in his spot."
On being surprised they held the Patriots to three points through three quarters"It wasn't a shock. We really game planned for them and went out there and executed. Any time our time is on a roll like that and goes out and executes, it's going to be hard."
On how it feels to be going to the Super Bowl"Oh man that's a great feeling, great feeling. It's an honor, it's been a long season – had a lot of ups and downs but we stayed together and kept fighting and we're headed there."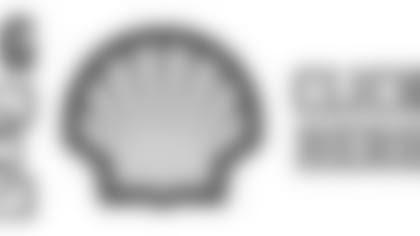 ](http://www.denverbroncos.com/fans/coffee.html)