ENGLEWOOD, Colo. --Since Mark Sanchez went first Tuesday, let's start the wrap of the first minicamp session with the eight-year veteran's work.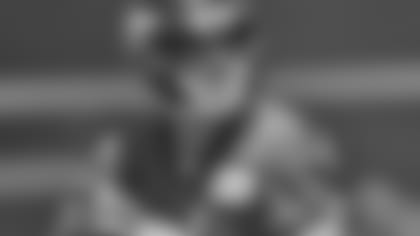 1. SANCHEZ SHOWING HIS CONFIDENCE, CLICKING WITH TARGETS.
Sanchez's presence in the huddle has extended to his on-field work. Since throwing an interception in the first seven-on-seven period of the first OTA, he has only thrown one in the six practices since then.
Sanchez opened the team period Tuesday with consecutive short completions to Demaryius Thomas that followed a handoff to C.J. Anderson. On the second of those completions, Sanchez did a good job waiting for Thomas to get open. He hit Thomas perfectly as he headed toward the sideline on a deep out pattern.
During the seven-on-seven period, Sanchez uncorked a deep pass up the right sideline for Emmanuel Sanders, who had beaten Bradley Roby up the right sideline. It was one of three connections between Sanchez and Sanders during Tuesday's work.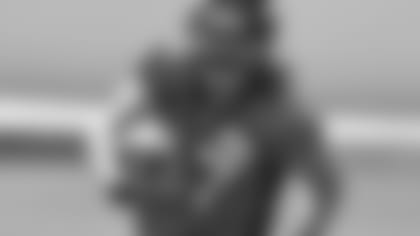 2. TREVOR SIEMIAN'S RAYS OF "SUNSHINE."
In his role as scout-team quarterback for most of the 2015 season, Siemian got familiar with Jordan Taylor -- who is probably stuck with the nickname "Sunshine" because it reduces the chances of being confused with receiver/returner Jordan Norwood, who has seniority in his third year with the Broncos.
Siemian hit Taylor near the left sideline on his third pass of the first seven-on-seven period. But the biggest play for the two came early in the team period, when Siemian looked downfield and found Taylor on a deep post route.
"That's my guy," Siemian said. "I just got a ton of reps with him -- even last year in camp, I got a ton of throws with him."
The relationship is symbiotic. Siemian is able to show his accuracy on the deep ball, and Taylor can display his big-play proficiency -- just as he did last year when his play caught the eye of Peyton Manning.
"He does a good job of separating and going up and getting the ball," Siemian said. "I think he's a heck of a player."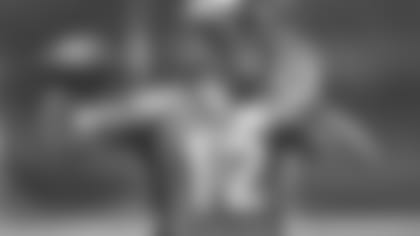 3. POSITIVES FOR PAXTON LYNCH, EVEN WITH THE THREES.
His ability to throw on the run is one of the qualities that led the Broncos to take him in the first round. But what is notable is that he is equally effective throwing while rolling to the left as he is to the right, a balance that eluded Brock Osweiler on similar plays over his years of development in Denver.
One play after hitting Henry Krieger-Coble on a gorgeous 25-yard pass up the left sideline, Lynch rolled left under pressure and found DeVier Posey open in space, delivering a strike that was never in doubt from the moment it left his right hand.
Although Lynch was with the third team, he received the only "move-the-ball" work of practice, guiding the No. 3 offense to a touchdown against the No. 3 defense.
"I think Paxton did some really good stuff. He took the young kids down the field at the end of practice," Kubiak said.
After just missing on a deep attempt up the right sideline to Mose Frazier, Lynch located Khalif Raymond underneath coverage down the left side of the field outside the numbers, setting up a long catch-and-run for the Holy Cross speedster.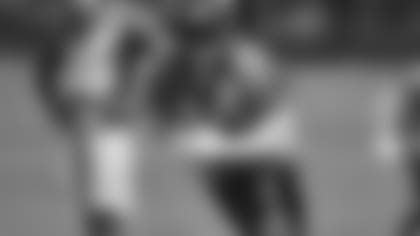 Fourth-round pick Devontae Booker took another step in recovery from a torn meniscus, seeing some team-period repetitions and getting his first handoffs of OTAs. He had been limited to individual and seven-on-seven work during previous weeks.
"He did a little bit more," Kubiak said. "I think physically he's doing really good. I think we could probably turn him loose here next week, maybe. I don't know that we'll do that. But I think with Book, it's really going to be more mental, because he's not getting as many reps as these guys are getting."
To that end, the veteran running backs and Running Backs Coach Eric Studesville quiz Booker about the playcalls, reads and formations in meetings and during practice hen he is not taking repetitions.
"He's passing them," Anderson said. "He has some ups and downs, but we're staying on him."
"I just want him to be in position to cut it loose in July," Kubiak said.
YOUNGER CORNERS STEP UP.**
With Aqib Talib absent in the wake of his gunshot wound, Bradley Roby worked on an every-down basis with the No. 1 defense opposite Chris Harris Jr. But going up against Demaryius Thomas and Emmanuel Sanders isn't anything new for Roby, given his work in the team's nickel package the last two years and his trial by fire as a rookie when injuries forced him into extensive first-team practice work right from the start.
"I think of Roby as a starter. I always have," Kubiak said. "Obviously his reps are going to pick up; he's out there going head-to-head with Emmanuel and DT all day today. We're counting on him like we're counting on a lot of players."
That includes Kayvon Webster, who saw the biggest change as he moved up one spot to work as a nickel cornerback with Talib out. Lorenzo Doss and Taurean Nixon also could see more work and more opportunities to prove themselves, although Nixon drew a pass-interference penalty on a deep pass late in practice.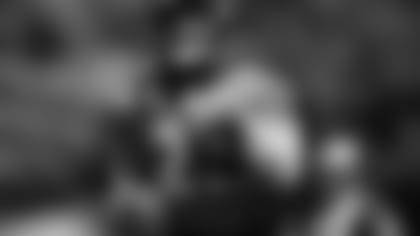 6. ANDERSON IN FULL GALLOP.
C.J. Anderson has looked like the No. 1 running back his contract says he is throughout OTAs so far. His cuts are decisive, just as they were in the second half of the 2015 season after he had recovered from a sprained ankle.
He's also adjusting well to having a fullback in front of him, whether it is third-year veteran Juwan Thompson or rookie Andy Janovich.
"I think it's cool. I haven't done it since college," Anderson said. "Juwan is in there, too, but Andy [blocks] so well, I told him on a couple of plays, 'Hey, man, I didn't even know you were in there,' that's just how smooth and quick [it is]. I think we see the right things."
Anderson added that Janovich doesn't seem like a rookie on the field.
"The kid is super smart," Anderson said.
Two previous seasons with Thompson have helped Anderson build a relationship and timing to go with it; that's something he will have to create with Janovich in time.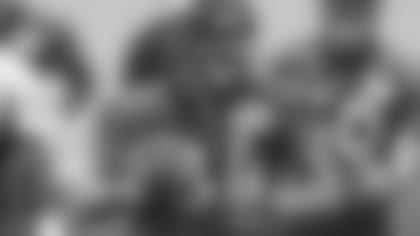 7. INVOLVING THE TIGHT ENDS.
After missing time last week because of a sore hamstring, Jeff Heuerman returned to full work Tuesday. He wasted little time getting involved, catching a pass from Siemian on the fourth play of the seven-on-seven period midway through practice.
Henry Krieger-Coble continues to display a knack for plucking the football, even when he's in an awkward position. Near the end of practice, he made a nice grab on a crossing route from Lynch; the pass was behind him, but Krieger-Coble was able to adjust and turn his body to put both hands out for a clean reception.
Garrett Graham had some catches downfield, and rookie Manasseh Garner also made some catches in the flat.
For the first time since OTAs began, DeMarcus Ware watched practice from outside. He spent the last two weeks inside team headquarters as he struggled with a back problem.
"There's been some real positive news in the last four or five days; they've kind of been working towards some things that have been helping him out," Kubiak said. "So I think we're moving in the right direction.
"You'll see him out there this week."