ENGLEWOOD, Colo. --Sunday's game will be the first in Cleveland for T.J. Ward since he signed with the Broncos as an unrestricted free agent in March 2014.
"It's going to be different when I get there," he said. "I haven't played there, so it's going to be different."
But while it will be his first game at FirstEnergy Stadium in a road team's uniform, the trip to northeast Ohio won't be the first one back there for the ex-Browns standout, who spent four seasons with the team after being drafted in the second round five years ago.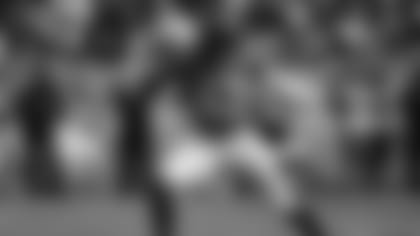 "It's like a second home," Ward said. "I still talk to a lot of people back there. I went back this summer. It was still like I've been there the whole time.
"The people are great. Cleveland has a great fan base and a great support system back there. I'm looking forward to it."
Ward left Cleveland as a Pro Bowler and returns with that same status, having played in the league's all-star game for a second time last January.
"He's playing at a high level," said Browns head coach Mike Pettine, who had been on the job for just over a month when Ward jumped to the Broncos in free agency. "He's very much a complete safety. When you talk about guys that are free or strong [safety], he can really do both. That makes it tough on offense, when it's hard to identify what he's playing because some teams that have a true free or strong, you can gather a lot more information pre-snap.
"They do a good job moving him around, and then they have a package where he comes down and essentially plays linebacker in a dime grouping.
"You can see he's in a good place. He plays with great effort, great energy, and he's extremely productive."