The Denver Broncos along with Super Bowl 50 champion Ryan Harris and current members of the Denver Broncos roster hosted a private advanced screening of the movie, Instant Family for families from Boys & Girls Clubs of Metro Denver and local foster care and adoption agencies. Denver Broncos tight end Matt LaCosse, offensive tackle Andreas Knappe and tight end Temarrick Hemmingway were in attendance to welcome and interact with guests at the theater. Families and staff from The Adoption Exchange, Maple Star Colorado, A New World Child Placement Agency, Foster Source, the Kid's Crossing, and the Denver Broncos Boys and Girls Club were invited to enjoy the film together and all in attendance received a free popcorn and drink. The comedy, starring Mark Wahlberg, sheds a positive light on fostering and adopting older children and is inspired by the real events from the life of writer/director Sean Anders.
Denver Broncos alumnus Ryan Harris, kicked the night off with a special message to the group.
"To the foster parents and all those who have adopted, thank you! You are truly the fabric that keeps our community together. Kids in need are important, and I know that because I, myself was adopted," said Harris.
"For the kids in the room that were adopted, I want you to know that there are no limits to what you can do. We cannot control a lot of things in life, but what we can control is your mindset and how you overcome obstacles. As an athlete, we overcome obstacles and we overcome failure daily. My big message to you is that failure is not fatal. You will always fail and that's how you know you're on your way to success. So, control your mindset, keep going, work hard and don't settle."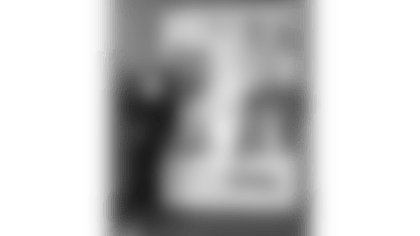 The film hit home for many attendees, most of whom, had prior experience with adoption or foster care.
According to Renee Bernhardt, founder of Foster Source, it was the best movie she's seen in a long time.
"Having been a foster parent myself and now running a foster care agency, I can tell you that this movie very accurately portrays both the joys and struggles of being a foster parent. We felt like we could even laugh through the awkward parts because we've been through this situation before."
"This movie inspired me to foster or adopt children when I'm older," said one member of the Denver Broncos Boys & Girls Club.
"I don't have a connection to foster care myself, but watching this movie gave me perspective on what both the children and families have to go through on a daily basis."