BOCA RATON, Fla. --Perhaps encouraged by the success of the one-year trial on moving back extra points that became a permanent change, NFL owners approved two key changes for a one-season trial in 2016: moving touchbacks on free kicks from the 20- to the 25-yard-line and mandating an ejection for any player called for two unsportsmanlike-conduct fouls that include throwing punches or kicking an opponent, using abusive or insulting language or gestures, or taunting.
That's where the seven takeaways from the press conference to wrap up the NFL Annual Meeting begin:
More one-year experiments:**
First, the touchback rule, which is being instituted in the name of safety. It is designed to encourage teams to not bring out kickoffs from their end zone, thus reducing the number of overall kickoff returns.
But it may actually have the opposite effect. Broncos Special Teams Coordinator Joe DeCamillis spoke last year of kicking off into "manageable space" -- e.g. outside the numbers and inside the 10-yard-line, which reduced the options for the returner. With sufficient hang time, the kickoff-coverage team can contain the returner, thus stopping the return short of the 20-yard-line. Now, with the touchback spot at the 25, the incentive for placement kickoffs increases.
The unsportsmanlike-conduct rule brings about a potential flaw: the potential for teams to try and bait an opposing player into committing a second infraction.
"This is all in their control," said NFL commissioner Roger Goodell. "Sportsmanship is important to the membership. We all have standards. They have two unsportsmanlike conduct penalties before they're ejected. The message from the membership and the clubs and from our coaches has said we're going to be held to those high standards."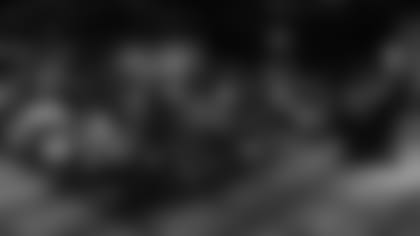 2. Expanded replay? Wait and see.
Baltimore's proposal to expand the breadth of reviewable plays was tabled until the next meeting in Charlotte in May. Under the Ravens' proposal, plays subject to review would include all spots (not just those involving fumbles or the line to gain or the goal line), field-goal attempts going over the upright, erroneous whistles and the administration of penalties and the play clock, among other options.
Per the Ravens' proposal, only eight play situations would not be subject to review:
Offensive or Defensive Holding.

Offensive or Defensive Pass Interference.
Illegal Contact.
Illegal Use of Hands.
Whether a forward passer has been forcibly contacted.
Whether a defenseless receiver has been forcibly contacted.
Whether a kicker has been forcibly contacted.
Unsportsmanlike conduct.
The clause of the Ravens' proposal to increase the number of challenges from two to three doesn't have the necessary support, noted Competition Committee Chairman Rich McKay.
"We're averaging less than one challenge a game between two teams," McKay said. "So we're not really interested in the idea of why we would want to expand the number of challenges available."
Goodell declined to specifically mention Las Vegas when he was asked about Raiders owner Mark Davis' exploration of the possibility of relocating there, but did say that Davis was "appropriately looking at all of his alternatives."
"We were very open about that when we were in Houston (at the January meeting) and we made the decision to return the Rams to Los Angeles -- both for San Diego and Oakland. They need to evaluate those alternatives," Goodell said.
"I think their ultimate decision is a long ways off. There are several cities that have a tremendous interest in the Raiders. I'm hopeful also that Oakland will be one of those and that we can avoid any relocation to start with.
The NFL's next frontier: China**
In 2006, the NFL announced the "China Bowl," a preseason game to be played in 2007 between the Patriots and Seahawks in Beijing, one year before the 2008 Summer Olympics. The game never happened.
A decade later, the world's largest economy and most populous nation is back on the NFL's radar, and Goodell said the demand exceeds the available spots.
"We actually have multiple teams that are interested in playing. We have more than we can handle at this point in time, which is a good issue," Goodell said. "I think teams are interested in participating in how we expand our game on a global basis, but in particular in China."
It's worth noting that the closest NFL city to Beijing -- Seattle -- sits 5,407 miles away from Beijing. The farthest NFL city from London is San Diego, which is just 78 miles farther from London's Heathrow Airport than Seattle-Tacoma International Airport is from Beijing Capital.
According to the Great Circle Mapper website (gcmap.com), the average distance an NFL team must travel to Beijing would be 6,739 miles -- 2,465 more than to London. If the Broncos were chosen, the trip would be 1,678 miles longer than the 2010 trek they made to London.
But for West Coast teams like Los Angeles, San Francisco, Seattle, Oakland and San Diego, the difference is fewer than 900 miles -- or less than two hours in the air.
Tweaking the designated-to-return aspect of injured reserve.**
Teams are still allowed to only bring back one player from injured reserve each season, however, now they do not have to designate that player when he goes on injured reserve. p
Had that rule been in effect last year, the Broncos could have activated Jeff Heuerman for Super Bowl 50, since he had completed his recovery from the torn anterior cruciate ligament he suffered nine months earlier.
A player will still have to be on injured reserve at least six weeks before he can return to practice, and eight weeks before he comes back tot he active roster.
A bylaw change to allow teams to view video, rather than just still photos, on their tablets used on the sideline was tabled until the May meeting.
"We heard a really good discussion [Wednesday] morning from some coaches and some concerns both on the technical side, on the actual application of it and on the competitive ramifications," McKay said. "I think we want to spend the next couple of months kind of understanding all of those and then discussing it in May."
Even if video is not permitted, teams will still be able to use Microsoft Surface tablets on the sideline during games.
7. When politics and football intersect.
Goodell did not specifically say that the "religious liberty" bill on Georgia Gov. Nathan Deal's desk would have an impact on whether Atlanta's bid to host a future Super Bowl in under-construction Mercedes-Benz Stadium was a success.
But he did say, "All factors are considered," when a question about the bill's impact was asked Wednesday morning.
Two years ago, the NFL said it would "monitor" the progress of a similar bill in Arizona that then-Gov. Jan Brewer vetoed 11 months before Glendale hosted Super Bowl XLIX. Once the bill was vetoed, the rumblings of a relocated Super Bowl vanished.