BOCA RATON, Fla. --Head Coach Gary Kubiak had what is annually his longest question-and-answer session of the year, updating the state of the team at the AFC Coaches Breakfast on Tuesday morning.
Here are seven pertinent takeaways from Kubiak's availability:
The key words at quarterback: "fluid," "competition," and "May the best man win."**
It's impossible to gauge the Broncos' plans and ideas at quarterback as "Plan A," "Plan B" or "Plan C." Ultimately, their plan is to play the best quarterback they have on the roster, but with free agency just 13 days old and the NFL Draft still over a month away, they don't have the complete complement of quarterbacks they will take into OTAs beginning in May.
"Obviously, it's a high priority," Kubiak said.
But it's not one where the questions need to be answered today. Kubiak plans to have a competition with Mark Sanchez, Trevor Siemian and anyone else the Broncos add in the coming weeks and months.
"We have a good team -- a good football team -- and now we've got to go find the guy to lead our football team," Kubiak said. "We're excited to have Mark in. Mark has a lot of experience. We're not through. We're going to create a very competitive situation for Mark and for Trevor.
"It's going to be, 'May the best man win.' I can tell you whoever lines up out there for us will be expected to play well and play well for a very good football team."
Kubiak declined to discuss whether the possibilities included a trade for San Francisco's Colin Kaepernick, citing that he is under contract with another team. He did say they had evaluated former Washington passer Robert Griffin III, just as they have "everybody who is out there."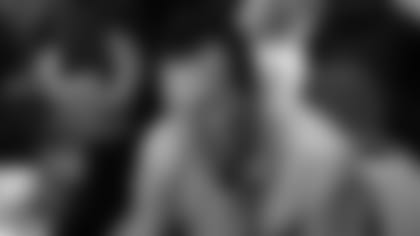 If there is one theme of the Broncos' investment in offensive linemen the last 12 months, it is in finding versatile players who can fill multiple roles.
Both of last year's draft picks up front, Ty Sambrailo and Max Garcia, can play at least three positions. Sambrailo can handle everything but center; Garcia can play both guard spots or at center. March 10 free-agent signee Donald Stephenson can play both tackle spots, and he can also move inside to guard.
"Right now we have a lot of versatility. That's a good thing. Getting Stephenson, getting [Russell] Okung -- [and] Ryan [Clady] is still ours," Kubiak said. "Ryan is on our football team. Nobody mentions that. That's still a possibility."
Michael Schofield, who started 16 games (including the postseason) at right tackle last year, also returns and has the ability to work at left guard and right tackle; he started at both positions at Michigan. After a trial by fire last year, he factors in as a swing backup, giving him more starting experience than many players in that role.
"The good news is we went from being very thin to having some depth on that phase of our football team," Kubiak said. "It's going to be very competitive and it probably wasn't last year just by nature of injury and some of the things that happened.
"We felt like that was the No. 1 area where we needed to improve and John [Elway] has given us a chance to do that."
Getting players back from injury.**
The newly-signed Okung is expected to resume at least a limited amount of work sometime in May as he recovers from shoulder surgery to repair an injury suffered in the Seahawks' divisional-round loss at Carolina.
"Whether he's part of anything of a physical nature throughout the offseason, I think that's the question," Kubiak said, "He will be a part of the offseason and the teaching and everything. We'll wait and see how much OTA stuff he participates in."
Clady continues to rehabilitate from a torn anterior cruciate ligament and is "very close" and "ready to be a participant in our offseason program," Kubiak noted.
"He's part of our team. Our plan is to put Ryan back to work," Kubiak said. "We've obviously gotten better up front with some of our additions. We'll see. The biggest thing for Ryan is getting healthy, getting back and ready to go."
Tight end Jeff Heuerman has completed his rehabilitation from a torn anterior cruciate ligament suffered in rookie camp last May and if he had not been on injured reserve, could have been in good shape to play by Super Bowl week. As it stood, he waited, and by the time OTAs begin, will be fresh and ready to go.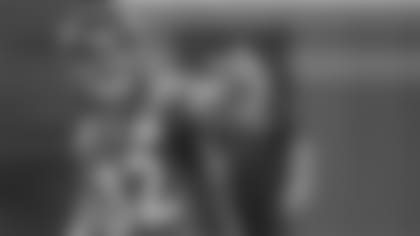 4. Heuerman will have a big role.
"We're counting on him big time," Kubiak said, and in the wake of Owen Daniels' release, Heuerman is poised to play extensively, and could be a starter in 2016.
"We feel like Jeff can be a total tight end," Kubiak said. "He's not [just] a receiver. We think he has the ability to do both [catch and block]."
Heuerman's college production was similar to that of Daniels, and both played in the same conference (Big Ten), so there are some parallels.
"He's a very confident young man and he comes from a winning program (Ohio State). We are counting on him a great deal [along] with Virgil [Green]."
Kubiak added that he hasn't closed the door on bringing back Daniels, who was released March 8 in advance of the new league year.
"We'll see what happens. That's something that John and I have talked about," Kubiak said. "We'll see where Owen is at down the road. He played very well for us and he played really big in some big games.
"I think time will tell, but obviously there were some moves made for us from a cap standpoint to get our football team in position to do some of the things that John needed to do. Owen and I are very close and we'll see what happens."
The plan to replace Malik Jackson.**
Beyond Derek Wolfe, who has one spot locked down, Vance Walker and Kenny Anunike are the returning veterans, although Anunike must avoid the injuries that have torpedoed his first two NFL seasons. Denver's two nose tackles will also factor into the mix.
"Kenny is coming off injury. He's been beat up for a couple of years and he's got to get healthy, There are some things we can do with '[NT Sylvester Williams] and [NT Darius] Kilgo," Kubiak said.
"[Defensive line coach] Bill [Kollar] can be creative in there in how we play those guys. Obviously, we've got four guys on our roster right now that have played a lot of football for us."
But with two of those four listed at nose tackle, the Broncos need reinforcements, and the draft provides that, with an exceptionally stacked class of three/five-technique defensive ends who can replace Jackson, a group that includes Alabama's A'Shawn Robinson and Jarran Reed, Mississippi's Robert Nkemdiche, Louisiana Tech's massive-but-quick Vernon Butler, Ohio State's Adolphus Washington, Florida's Jonathan Bullard and Illinois' Jihad Ward, just to name some of a talented collection.
"We've got to get better there in the draft," Kubiak said, "and that's something we plan on doing."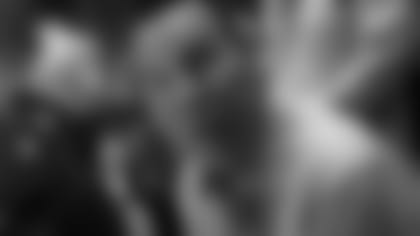 6. Dealing with the ban on chop blocks.
The Broncos will have to be even more careful with their cut blocks than before after the NFL banned all chop blocks Tuesday, per the recommendation of the Competition Committee.
"We're always having to adjust. We'll see," Kubiak said.
With a 15-yard penalty looming for any instance in which one blocker goes low against a defender who is already engaged with an offensive player -- whether it is a run or pass play -- the Broncos will have to ensure that their cut blocks are timed and placed perfectly to where there is no chance of having another blocker considered engaged with a defender being blocked.
"It definitely changes some things," Kubiak said. That definitely changes some of your teachings of your techniques.
"The change would be in the box. It would be something that you have to deal with and some of your teachings. We'll see how it goes."
The fullback will be back.**
The Broncos operated much of the 2015 season without a viable fullback after the release of James Casey following a knee issue. That will change.
"There will be some on the roster. Hopefully we have a couple going into camp and we can get back to some of those two-back things. Those guys are hard to come by. They really are. I think in the draft this year there are a few guys. I'm excited about that. We'd like to have one of those guys be a part of our roster."
Some of the top draft possibilities include Kansas State's Glenn Gronkowski, Northwestern's Dan Vitale, Wisconsin's Derek Watt and Navy's Chris Swain. Each has multi-faceted skill sets: Gronkowski can line up at tight end (as he did during Senior Bowl week), Vitale has skills with the football and was used in multiple backfield roles; Swain is an effective ballcarrier and Watt, the younger brother of J.J. Watt, can catch passes out of the backfield.
"In Week 3 or 4 we went in a different direction and became a one-back football team," Kubiak said. "We'll see, but I'd like to have [a fullback]."